GlobeNewswire
Safety Shot to Develop Detox Product for Alcohol Poising, Plans to File IND with U.S. FDA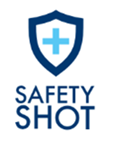 News provided by
Safety Shot, Inc.
Sep 18, 2023, 8:00 AM ET
Concentrated form of Safety Shot may be effective as a rapid treatment for alcohol poising which causes 2,200 deaths each year from an estimated 20,000 cases annually in the U.S.
Acute alcohol consumption leads to 52 million hospital emergency department visits annually
JUPITER, FL, Sept. 18, 2023 (GLOBE NEWSWIRE) -- Safety Shot, Inc. (Nasdaq: SHOT) today announced it intends to develop its Safety Shot functional beverage platform in a unique concentrated form to treat alcohol poisoning in hospital and emergency settings. The Safety Shot beverage, set to launch Q4 2023, is the first patented beverage on Earth that helps people feel better faster by reducing blood alcohol content and boosting clarity.
The Safety Shot platform works through four different Mechanisms of Action including improving central nervous system (CNS) activity, cognition, and motor cortex function. It is designed to rapidly break down blood alcohol levels and prevent residual alcohol in the body from being absorbed through the gut by creating a protective shield around the gut wall.
Over 52 million people in the U.S. were admitted to hospital emergency departments due to acute alcohol consumption in 2020. There are an estimated 20,000 cases of alcohol poisoning each year in the U.S. Severe complications from alcohol poisoning can include choking, asphyxiation, dehydration, seizures, hypothermia, cardiac arrest, brain damage, and death. According to the U.S. Centers for Disease Control, 2,200 people die of alcohol poisoning each year in the U.S., or about 6 people each day.
Through its Jupiter Wellness business segment which develops over-the-counter and prescription-grade health and wellness products, Safety Shot has a well-established clinical development infrastructure and expertise.
"We believe a concentrated form of Safety Shot could offer an easy-to-administer, immediately supportive aid or treatment for acute alcohol consumption to help prevent alcohol poisoning and related deaths. With 52 million people rushed to the ER each year due to acute alcohol consumption, we believe that prescription-grade Safety Shot could be used in a variety of settings including ambulances, hospitals, clinics, and entertainment venue-based medical emergency centers," stated Dr. Glynn Wilson, Safety Shot's Chief Scientific Officer. "We anticipate filing an investigational new drug (IND) application with the U.S. Food and Drugs Administration (FDA) for this alcohol poisoning related indication."
About Safety Shot
Safety Shot, a wellness and functional beverage company, is set to launch Safety Shot, the first patented beverage on Earth that helps people feel better faster by reducing blood alcohol content and boosting clarity. The Company plans to spin off legacy assets from its Jupiter Wellness business to unlock value for shareholders.
Interested investors and shareholders are encouraged to sign up for press releases and industry updates by registering for Email Alerts at https://jupiterwellness.com/email-alerts/ and by following Jupiter Wellness on Twitter and LinkedIn.
Forward Looking Statements
This communication contains forward-looking statements regarding Jupiter Wellness, including, the anticipated timing of studies and the results and benefits thereof. You can generally identify forward-looking statements by the use of forward-looking terminology such as "anticipate," "believe," "continue," "could," "estimate," "expect," "explore," "evaluate," "intend," "may," "might," "plan," "potential," "predict," "project," "seek," "should," or "will," or the negative thereof or other variations thereon or comparable terminology. These forward-looking statements are based on each of the Company's current plans, objectives, estimates, expectations, and intentions and inherently involve significant risks and uncertainties, many of which are beyond Jupiter Wellness' control. Actual results and the timing of events could differ materially from those anticipated in such forward-looking statements as a result of these risks and uncertainties and other risks and uncertainties affecting Jupiter Wellness and, including those described from time to time under the caption "Risk Factors" and elsewhere in Jupiter Wellness' Securities and Exchange Commission (SEC) filings and reports, including Jupiter Wellness' Annual Report on Form 10-K for the year ended December 31, 2023 and future filings and reports by Jupiter Wellness. Moreover, other risks and uncertainties of which the combined company is not currently aware may also affect each of the companies' forward-looking statements and may cause actual results and the timing of events to differ materially from those anticipated. Investors are cautioned that forward-looking statements are not guarantees of future performance. The forward-looking statements made in this communication are made only as of the date hereof or as of the dates indicated in the forward-looking statements and reflect the views stated therein with respect to future events at such dates, even if they are subsequently made available by Jupiter Wellness on its website or otherwise. Jupiter Wellness undertakes no obligation to update or supplement any forward-looking statements to reflect actual results, new information, future events, changes in its expectations or other circumstances that exist after the date as of which the forward-looking statements were made.
Safety Shot Media Contact:
Phone: 561-244-7100
Email: info@JupiterWellness.com
###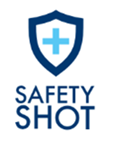 NOTE: This content is not written by or endorsed by "WQRF/WTVO", its advertisers, or Nexstar Media Inc.
For inquiries or corrections to Press Releases, please reach out to GlobeNewswire.