GlobeNewswire
Worksport Signs Long Term Agreement with Customer for US Factory Product and Expects US$16,000,000 in Annual Sales, Marking Significant Growth and Demand at NY Factory.
News provided by
Worksport Ltd
Sep 19, 2023, 7:00 AM ET
West Seneca, N.Y., Sept. 19, 2023 (GLOBE NEWSWIRE) -- Worksport Ltd. ("Worksport" or the "Company") (Nasdaq: WKSP; WKSPW) announces it has secured a long-term supply agreement with an established, leading automotive aftermarket reseller in the U.S. Under this agreement, Worksport is on track to earn an estimated $16,000,000 USD in annual sales of its advanced hard-folding and soft-folding covers, from this single customer. While estimated sales of $16 Million USD are based on the customer's forecast on an annualized basis, this estimate does not include the customer's expectations of year-over-year growth in sales. The agreement resulted from samples that were provided to and approved by this customer previously. This significant step follows the recent start of manufacturing at Worksport's Western New York-based facility after receiving a robust $1.6 million order for its hard-folding covers and an additional $720,000 order for the soft-folding versions, both from the same customer.

Aligned with this positive momentum and increase in demand, Worksport has outlined its strategic intentions to expand its manufacturing capabilities. The Company has announced initiatives to adopt robotics and automation in its processes, with plans to expand assembly lines from one to a formidable four.
Steven Rossi, CEO of Worksport, expressed with conviction, "Our eyes are set on growth, cash flow positivity, and earnings in the very near future, along with getting our high-quality product into the hands of pickup truck owners."
Strengthening the Company's position as cleantech innovators, Worksport is preparing to introduce the SOLIS solar cover, integrated with its pioneering COR battery system. Following the Company's collaboration with Hyundai, numerous automotive manufacturers have expressed interest in the SOLIS cover, with discussions advancing currently.
Rossi further states, "Our journey, from enhancing our manufacturing capabilities to rolling out innovative products like the SOLIS solar cover and COR battery system, highlights the substantial strides we've taken. We're optimistic about what the future holds."
For further information, please visit Worksport's official website for investors at investors.worksport.com.
About Worksport
Worksport Ltd. (Nasdaq: WKSP; WKSPW), through its subsidiaries, designs, develops, manufactures, and owns the intellectual property on a variety of tonneau covers, solar integrations, and NP (Non-Parasitic), Hydrogen-based true green energy solutions for the sustainable, clean energy, and automotive industries. Worksport seeks to capitalize on the growing shift of consumer mindsets towards clean energy integrations with its proprietary solar solutions, mobile energy storage systems (ESS), and NP (Non-Parasitic), Hydrogen-based technology. For more information, please visit investors.worksport.com.
Connect with Worksport
Please follow the Company's social media accounts on Twitter, Facebook, LinkedIn, YouTube, and Instagram (collectively, the "Accounts"), the links of which are links to external third party websites, as well as sign up for the Company's newsletters at investors.worksport.com. The Company does not endorse, ensure the accuracy of, or accept any responsibility for any content on these third party websites other than content published by the Company.
Worksport strives to provide frequent updates of its operations to its community of investors, clients, and customers to maintain the highest level of visibility.
Investors and others should note that the Company announces material financial information to our investors using our investor relations website, press releases, Securities and Exchange Commission ("SEC") filings, and public conference calls and webcasts. The Company also uses the Accounts to announce Company news and other information. The information shared on the Accounts could be deemed to be material information. As a result, the Company encourages investors, the media, and others to review the information the Company publishes on the Accounts.
In order to comply with Regulation FD, the Company does not selectively disclose material non-public information on any Account. If there is any significant financial information, it is the policy of the Company to release it broadly to the public through a press release or SEC filing prior to publishing it on one of the Accounts.
For additional information, please contact:
Steven Obadiah
Investor Relations
Worksport Ltd.
T: 1 (888) 554 8789 E: investors@worksport.com W: www.worksport.com
Forward-Looking Statements
The information contained herein may contain "forward‐looking statements." Forward‐looking statements reflect the current view about future events. When used in this press release, the words "anticipate," "believe," "estimate," "expect," "future," "intend," "plan," "project," or the negative of these terms and similar expressions, as they relate to us or our management, identify forward‐looking statements. Forward-looking statements are neither historical facts nor assurances of future performance. Instead, they are based only on our current beliefs, expectations and assumptions regarding the future of our business, future plans and strategies, projections, anticipated events and trends, the economy and other future conditions. Because forward-looking statements relate to the future, they are subject to inherent uncertainties, risks and changes in circumstances that are difficult to predict and many of which are outside of our control. Our actual results and financial condition may differ materially from those indicated in the forward-looking statements. Therefore, you should not rely on any of these forward-looking statements. Important factors that could cause our actual results and financial condition to differ materially from those indicated in the forward-looking statements include, among others, the following: (i) supply chain delays; (ii) acceptance of our products by consumers; (iii) delays in or nonacceptance by third parties to sell our products; and (iv) competition from other producers of similar products. More detailed information about the Company and the risk factors that may affect the realization of forward-looking statements is set forth in the Company's filings with the SEC, including, without limitation, our Annual Report on Form 10-K and our Quarterly Reports on Form 10-Q. Investors and security holders are urged to read these documents free of charge on the SEC's web site at www.sec.gov. As a result of these matters, changes in facts, assumptions not being realized or other circumstances, the Company's actual results may differ materially from the expected results discussed in the forward-looking statements contained in this press release. The forward-looking statements made in this press release are made only as of the date of this press release, and the Company undertakes no obligation to update them to reflect subsequent events or circumstances.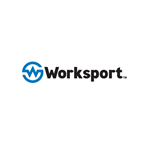 NOTE: This content is not written by or endorsed by "WQRF/WTVO", its advertisers, or Nexstar Media Inc.
For inquiries or corrections to Press Releases, please reach out to GlobeNewswire.