GlobeNewswire
Verifone's 2023 Monetization Platform Release Elevates Online Business Performance with Forward-Looking Advancements
New ecommerce platform capabilities streamline digital merchants' path to taking on new markets and enhancing the user experience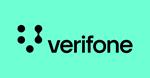 News provided by
Verifone
Sep 19, 2023, 7:30 AM ET
CORAL SPRINGS, Fla., Sept. 19, 2023 (GLOBE NEWSWIRE) -- Verifone, the payments architect shaping ecosystems for online and in-person commerce experience, today announces the 2023 Release for its 2Checkout all-in-one monetization platform for digital businesses, including new product features to support merchants' growth objectives. The new release comprises capabilities that span upgraded ordering engines, new subscription monetization tools, optimized reporting features, and more.

"As consumer expectations shift, merchants are looking to employ the latest tools to deliver powerful digital commerce experiences. The 2023 release of Verifone's monetization platform helps businesses drive scale on all digital channels. Our platform's newly launched features support merchants in boosting conversion rates for online sales and better monetizing their subscriptions, while placing the optimized user experience at the center of processes, all within a comprehensive solution that simplifies and streamlines operations," said Jamie Bullard, VP of Software & Services at Verifone.
The platform features included in the 2023 Release empower merchants to:
Increase conversion rates through optimized purchase experiences.
The new generation, conversion optimized ordering engines, ConvertPlus and InLine cart, enable businesses to welcome shoppers with payment journeys perfectly aligned to user needs. The release announces new flow for these carts to streamline shopper journeys, as well as expanded monetization tools to boost AOV (Average Order Value). ConvertPlus and InLine cart's functionality has also been extended for businesses selling on the Affiliate Network, allowing merchants to broaden their reach through additional distribution channels. New checkout templates are also now available out-of-the-box in the platform's portfolio, flows developed and fine-tuned in real-world scenarios by the Verifone CRO (Conversion Rate Optimization) team.
The platform release further announces the introduction of 2Checkout's mobile SDKs which merchants can leverage to develop truly native mobile checkout journeys in their apps. Easy to integrate and scalable to a company's growth stage, the new mobile SDKs simplify payment operations in mobile apps, while reinforcing app cart security.
With the 2023 launch, the platform's payment methods portfolio has additionally expanded with new digital wallet alternatives for merchants selling in Nordic European markets. Businesses can now welcome users in these regions with market preferred digital wallets, including Vipps, the Norwegian favorite payment option, and MobilePay, the number one digital wallet among Danes.
Grow customer lifetime value through richer business insights and subscription monetization tools.
The monetization platform's reporting tools have received new upgrades through the 2023 Release, fueling merchants' data-driven decisions with even deeper insights. The platform architecture has been revamped to now store granular log-level information during a subscription's lifetime, for more precise, real-time reporting. This empowers merchants to draw insights across regions and products, to understand churn metrics and factors at a glance and to create even more advanced custom reporting.
Merchants selling through Verifone's monetization platform now also benefit from upgraded tools to tackle card payment failures on renewal charges, as a means to increase authorization rates. The solution's automatic card updater toolset has been expanded, so businesses can employ the most recent card information at renewal time. Merchants also gain access to integrated gateway error codes and variables attached to recurring payments, to fuel their dunning efforts and craft better targeted messages for users.
Keep focus on business growth while benefiting from performance improvement and redundancy upgrades.
To support the performance and speed of payment operations the all-in-one platform has also received architectural enhancements as part of the new release. This lets merchants selling online leverage unparalleled scalability and more resilience throughout payment systems, for optimized business performance.
Discover the full list of features in Verifone's 2023 Release by reading the dedicated 2023 Release article.
Verifone: press@verifone.com
About Verifone
Verifone is the payments architect shaping ecosystems for online and in-person commerce experiences, including everything businesses need – from secure payment devices to eCommerce tools, acquiring services, advanced business insights, and much more. As a global FinTech leader, Verifone powers omni-commerce growth for companies in over 165 countries and is trusted by the world's best-known brands, small businesses and major financial institutions. The Verifone platform is built on a four-decade history of innovation and uncompromised security, annually managing more than 12B transactions worth over $500B on physical and digital channels.
Learn more at www.verifone.com/en/global/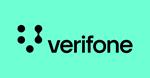 NOTE: This content is not written by or endorsed by "WQRF/WTVO", its advertisers, or Nexstar Media Inc.
For inquiries or corrections to Press Releases, please reach out to GlobeNewswire.