Let's get building
Building sandcastles is the quintessential beach activity for kids of all ages and a cherished pastime for many adults. Kids run back and forth from the water to the beach, gathering their beach toys and dumping buckets of sand. It's fun to watch the little ones attempt their masterpiece, but nothing's better than them asking for help building the ultimate sandcastle.
Most adults have years of experience building sandcastles with a realistic tower and maybe even a moat. These skills honed from your own childhood and the right supplies are sure to impress the kids in your household today.
Shop this article: Hape Beach Essential Sand Toy Set, Matty's Toy Stop 16.5″ Wooden Mini Sand Shovels and Top Race Collapsible Bucket.
Design your masterpiece
If you have a bit of a drive to get to the beach, start designing your sandcastle. Ask everyone about their favorite part of a castle and try to incorporate each element. Figure out if it will be a single structure or multiple buildings. Does everyone have their own job, or is everyone helping with all the components? Once you iron out the details, you can get started as soon as you arrive.
Find the perfect location
There's nothing worse than a wave knocking down your nearly-finished sandcastle, so be sure to pick the perfect location. Find somewhere far enough away from the waves but close enough that you're not transporting water too far. Also, keep the weather in mind. If it's too hot and sunny, set up a beach tent or beach umbrella to avoid sunburns.
Create the foundation
The foundation, or base, of your sandcastle is the most crucial component since it supports the entire structure. To build a solid foundation, build up a mound of sand as tall as you want your castle. The key is to ensure your sand is saturated with water and that it's tightly packed. So, add sand, dump water, pack it down and repeat until you reach your desired height.
Start from the top
Now it's time to start carving out your basic structure with a plastic knife or putty knife. The key to this step is to start from the top since the sand will fall on everything below. A paintbrush makes a great tool if sand falls on a tight area. Also, carve away the sand in thin layers. You can always take away more sand, but it's hard to add.
Add details
Once you have the main structure, start adding details such as stairs, a tower roof, windows or a brick pattern. During this final step, opt for smaller tools such as a tiny paintbrush or the thinnest putty knife.
Products you need to build next-level sandcastles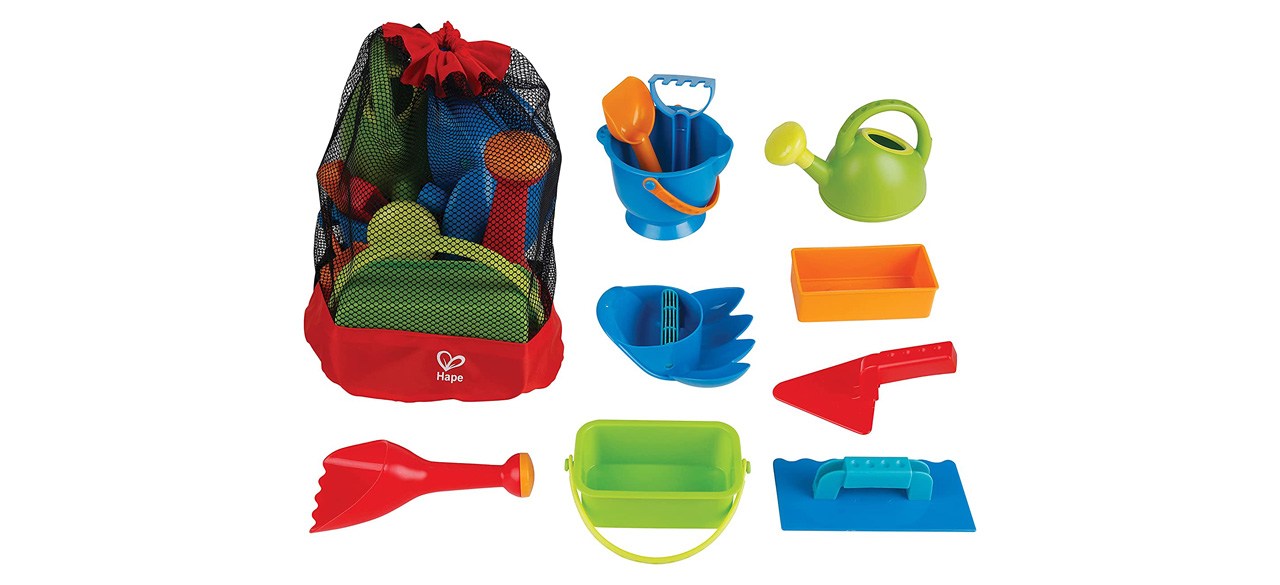 Hape Beach Essential Sand Toy Set
This set includes a smoother tool, a shaper tool and a digging paw. All pieces use high-quality plastic free of bisphenol A, polyvinyl chloride and phthalates. With an included mesh carrying bag, it's a breeze to carry to the beach and clean up after a day of building.
Sold by Amazon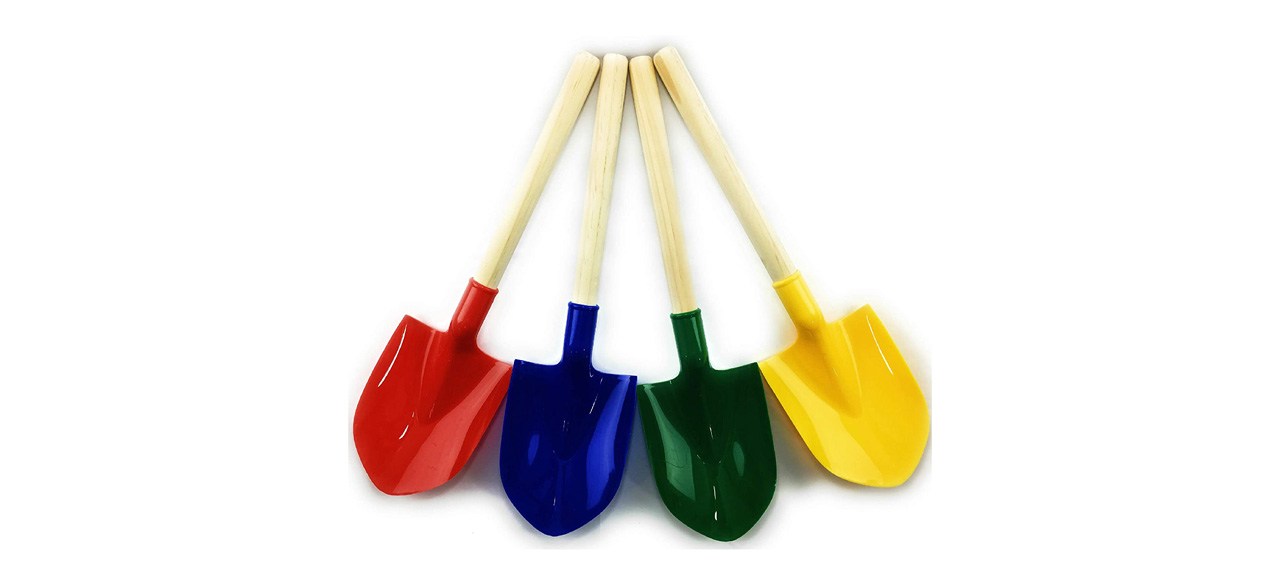 Matty's Toy Stop 16.5″ Wooden Mini Sand Shovels
Sand is the most important part of a sandcastle, and these shovels help you gather more sand faster. It has four shovels in unique colors, so there's no fighting over sharing. The 16.5-inch length is perfect for the beach, and the wooden handle is durable enough to handle big building jobs.
Sold by Amazon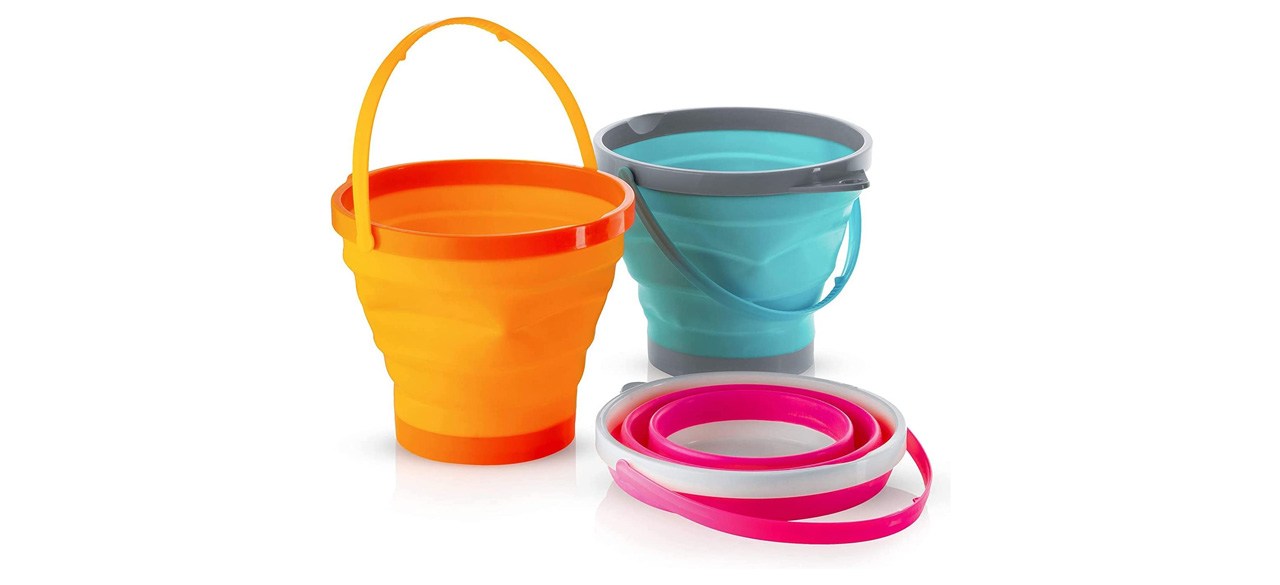 Kids can't haul huge buckets of water back and forth. These half-gallon pails are perfect for letting the little one enjoy the sandcastle building. They are collapsible and foldable into three unique sizes or to about 1 inch thick for storage. They're also dishwasher-safe.
Sold by Amazon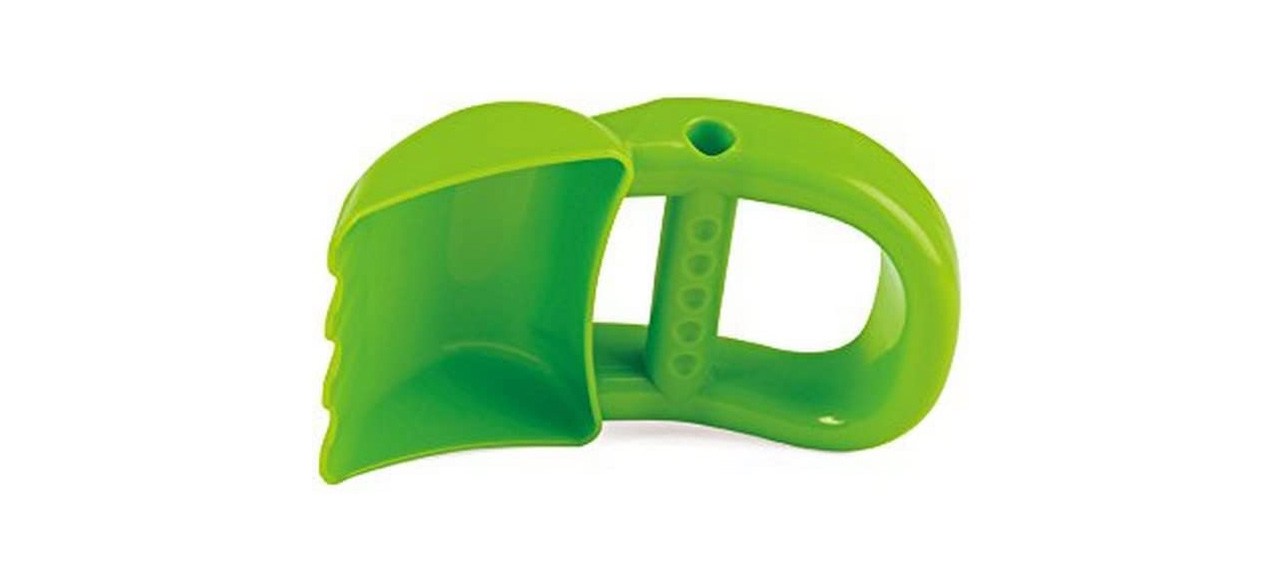 Building sandcastles is about having fun and getting dirty, and this hand digger is the perfect way for kids to enjoy themselves. The deep scoop is great for digging deep holes or transporting water and is usable by kids as young as 1 year old. It's made of child-safe materials and a nontoxic finish.
Sold by Amazon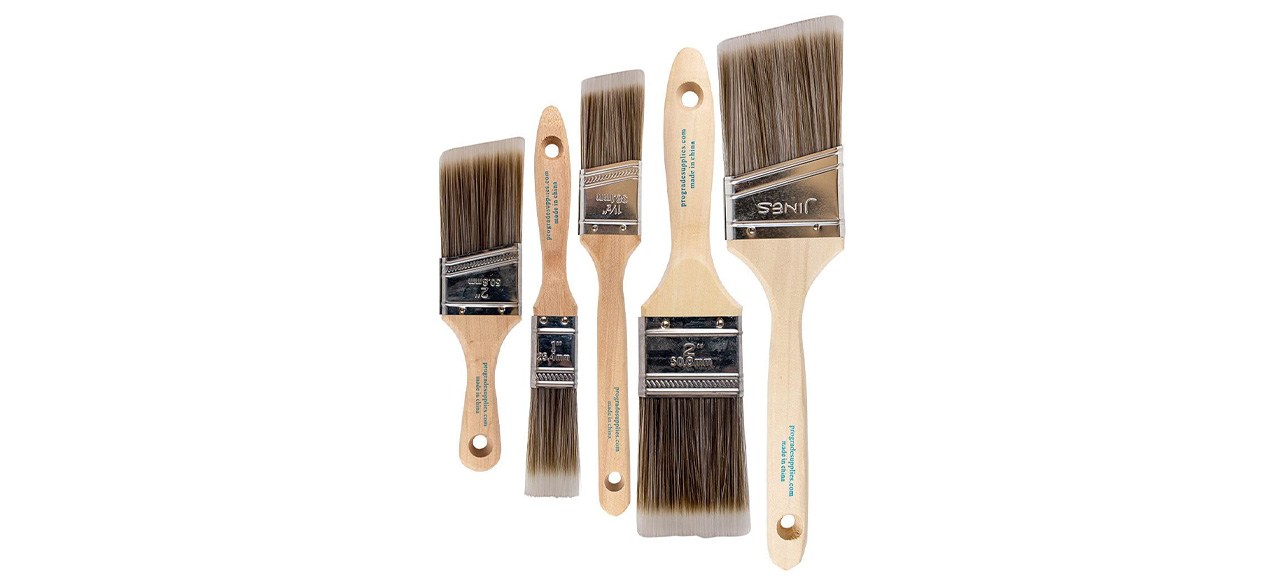 If you've ever seen a professional sandcastle competition, you've probably noticed an array of supplies. This includes a paintbrush, which is a versatile and ideal tool for brushing off extra sand or adding a smooth finish to your castle. This set comes in five sizes to tackle any job.
Sold by Amazon
Want to shop the best products at the best prices? Check out Daily Deals from BestReviews.
Sign up here to receive the BestReviews weekly newsletter for useful advice on new products and noteworthy deals.
Bre Richey writes for BestReviews. BestReviews has helped millions of consumers simplify their purchasing decisions, saving them time and money.
Copyright 2023 BestReviews, a Nexstar company. All rights reserved.