This is how you feng shui a bedroom
The art of feng shui
Feng shui is an ancient Chinese practice that harnesses "Chi," the life force or energy of the universe possessed by all living beings. Feng shui follows the principle of yin and yang, or the connection between opposite but interconnected forces. It's all about achieving harmony and balance. It's not a type of design or decor style, but rather a philosophy that you can incorporate into a variety of spaces.
Explore the nuances of feng shui and find product recommendations for setting up your ideal bedroom, from calming tabletop water fountains to handy closet organizers.
Shop this article: Rubbermaid Configurations Deluxe Closet Kit, Mose Cafolo Zen Art Brass Feng Shui Gong, HoMedics Tabletop Water Fountain
Creating your dream feng shui bedroom
Creating a feng shui bedroom — or any room, for that matter — starts with clearing away clutter, which can lead to stress and take away from the flow of positive energy. A closet organizing system and under-bed storage are great for minimizing clutter. Additionally, you want to arrange furniture so that pathways in and around the room are open for the flow of traffic and energy.
Feng shui involves the concept of the command position, a specific place in a room that makes you feel empowered or protected. Along these lines, your bed should be oriented in a way that lets you see the door. Placing your bed diagonally from the door is typically your best bet.
The five elements of feng shui
Feng shui revolves around five elements of nature; water, earth, fire, metal and wood. A truly feng shui environment has all five.
Water
This element represents purity and cleansing, as well as flow and the flexibility of going with life's changes — think of how an ocean can be roiling and choppy at one point but calm and serene at another. A water fountain or water imagery conveys this element nicely.
Earth
The earth element symbolizes stability, nourishment and a sense of feeling grounded. You can incorporate earth tones, nature-inspired art, crystals, pottery or natural stone.
Fire
This element represents the intensity of passion and inspiration, just as flames give off intense heat. You can incorporate this element through lighting, lamps, candles, fireplaces and warmer colors in general.
Metal
Metal conveys clarity and precision akin to the intricacies of metalworking. Metal furniture, fixtures, wall art and more can bring this element to a space.
Wood
Like a towering tree or verdant forest, this element is associated with growth and vitality. Houseplants and furniture crafted from wood embody this element.
Popular products for feng shui bedrooms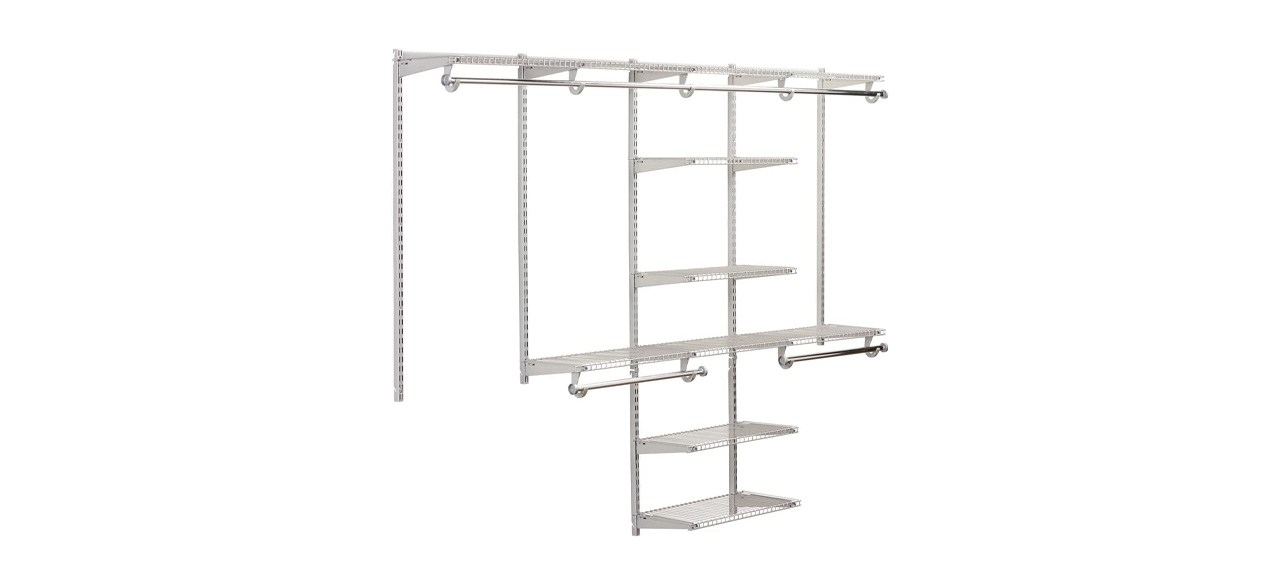 Rubbermaid Configurations Deluxe Closet Kit
This convenient organization system includes adjustable wire shelves and telescoping hanging rods, offering different ways to reconfigure your closet to your preference. It's made of lightweight aluminum with all the mounting hardware provided. The installation process is easy, too. The system fits both walk-in and reach-in closets with a width of 4 to 8 feet.
Sold by Amazon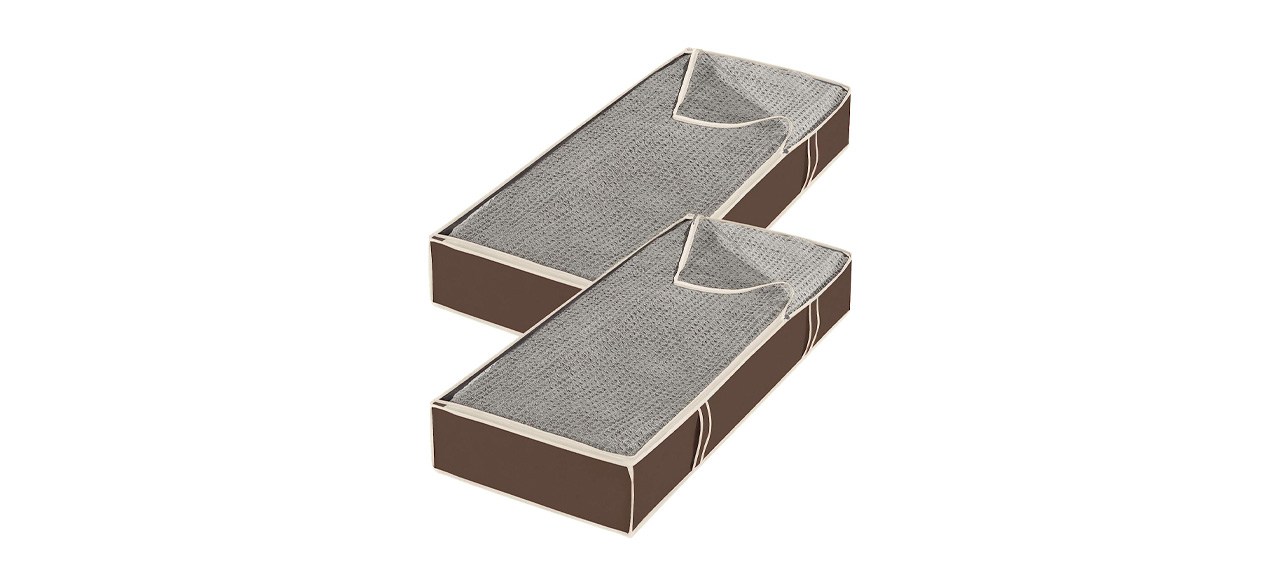 Whitmor Zippered Underbed Bags
This handy set of under-bed storage bags have a clear vinyl top, so you can easily see the contents inside. The zippered closure protects items from dust, dirt and pests. They're foldable and store away neatly when not in use, with handles for easy accessibility and portability.
Sold by Amazon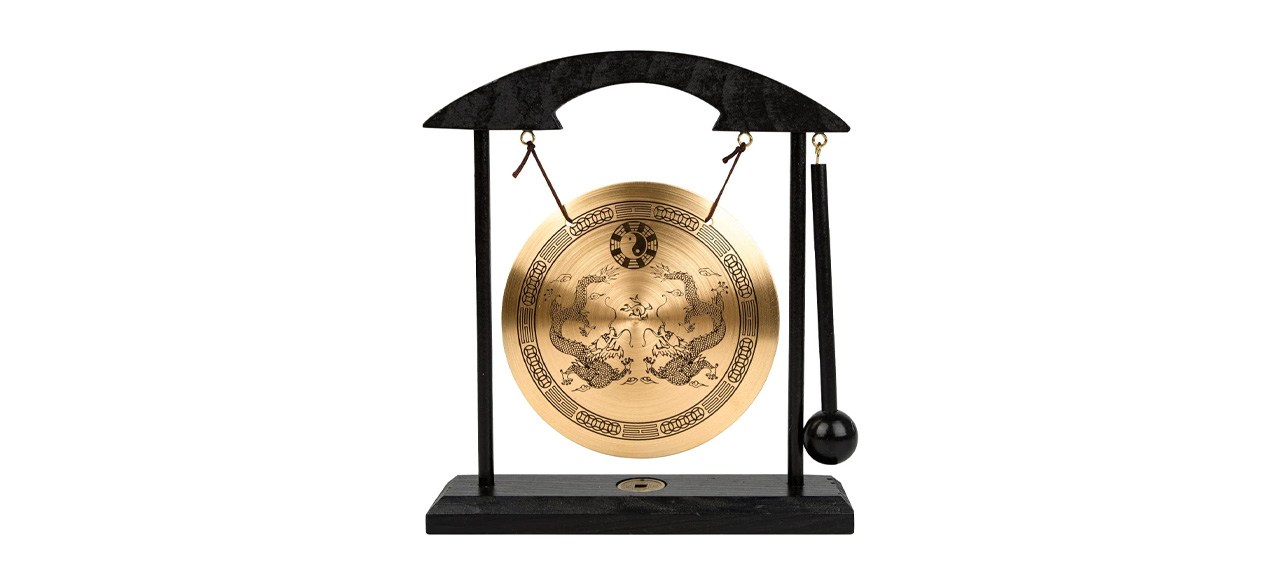 Mose Cafolo Zen Art Brass Feng Shui Gong
The resonant tones of a gong channel positive energy, promoting concentration, relaxation and overall well-being. Gongs are a companion for meditation and Zen practices while also functioning as attractive decor. This one features wood and polished copper with classic dragon and yin and yang imagery.
Sold by Amazon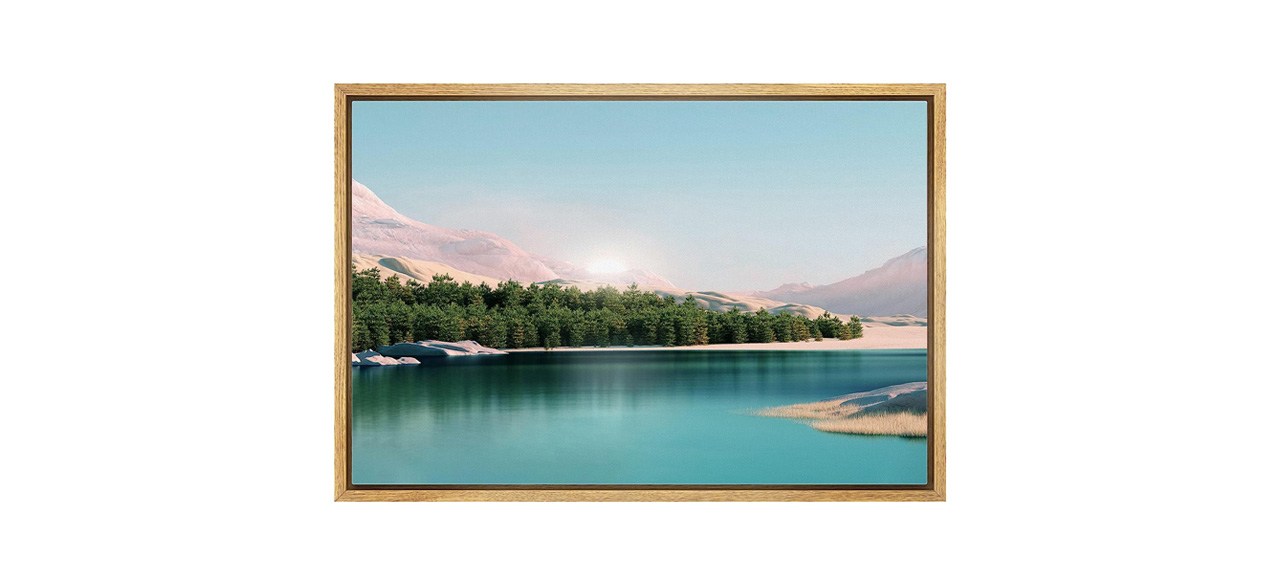 This stunning canvas print proves that wall art doesn't have to cost a fortune. There are 45 nature-themed designs to choose from, including lush forest scenery, glowing sunsets, ocean views and others. You can opt for a frame (available in beige, black or white) or plain-wrapped canvas in sizes ranging from 12 by 18 inches to 32 by 48 inches.
Sold by Amazon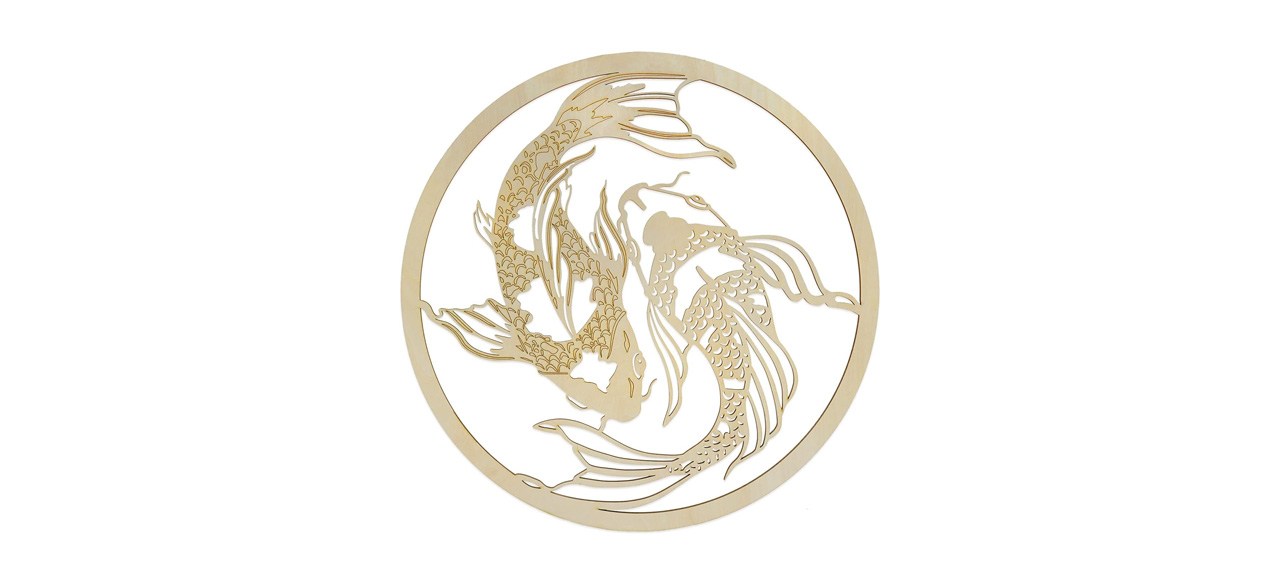 Fourth Level Yin Yang Koi Fish
Water and wood elements combine in this beautiful wall art. This rendering of the yin and yang symbol is represented by two koi fish. In Chinese, Japanese and Buddhist cultures, the koi fish channels good fortune, success and perseverance. The pine wall hanging can be mounted as is, or you can paint it in whatever colors you'd like.
Sold by Amazon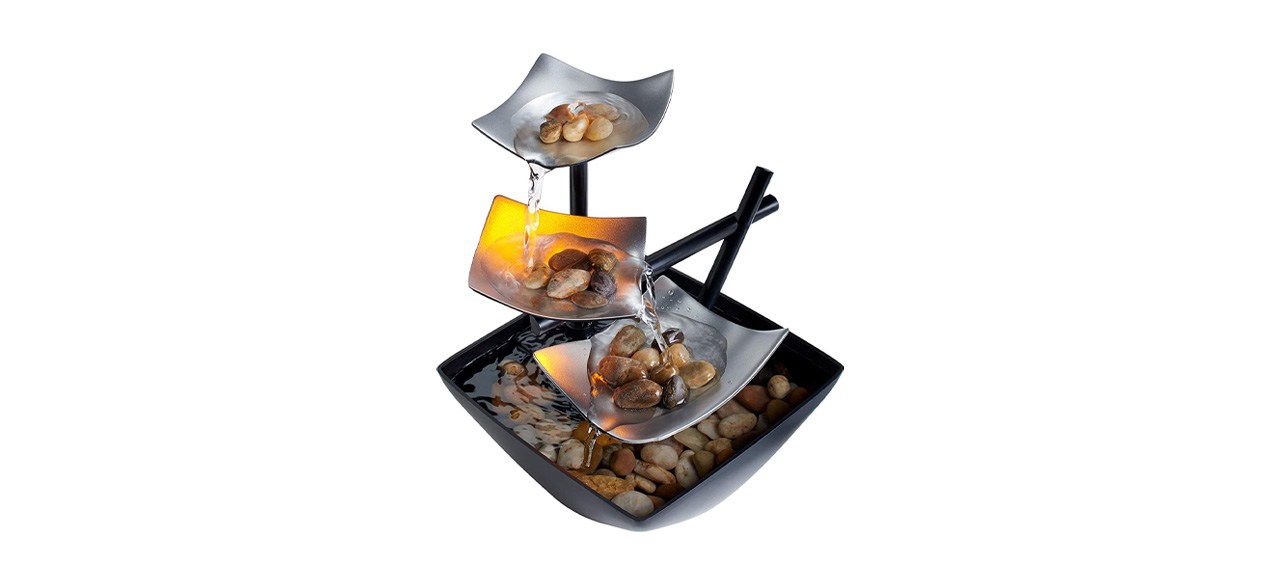 HoMedics Tabletop Water Fountain
This beautiful tabletop fountain brings tranquility and calm to the bedroom. The sound of flowing water is naturally soothing, providing gentle white noise that can aid sleep. The fountain's three tiers create a waterfall effect and the multicolored river rocks are a nice touch. A lighting feature produces pleasant ambient light, casting a glowing reflection on the water. A quiet built-in pump circulates the water to prevent algae buildup.
Sold by Amazon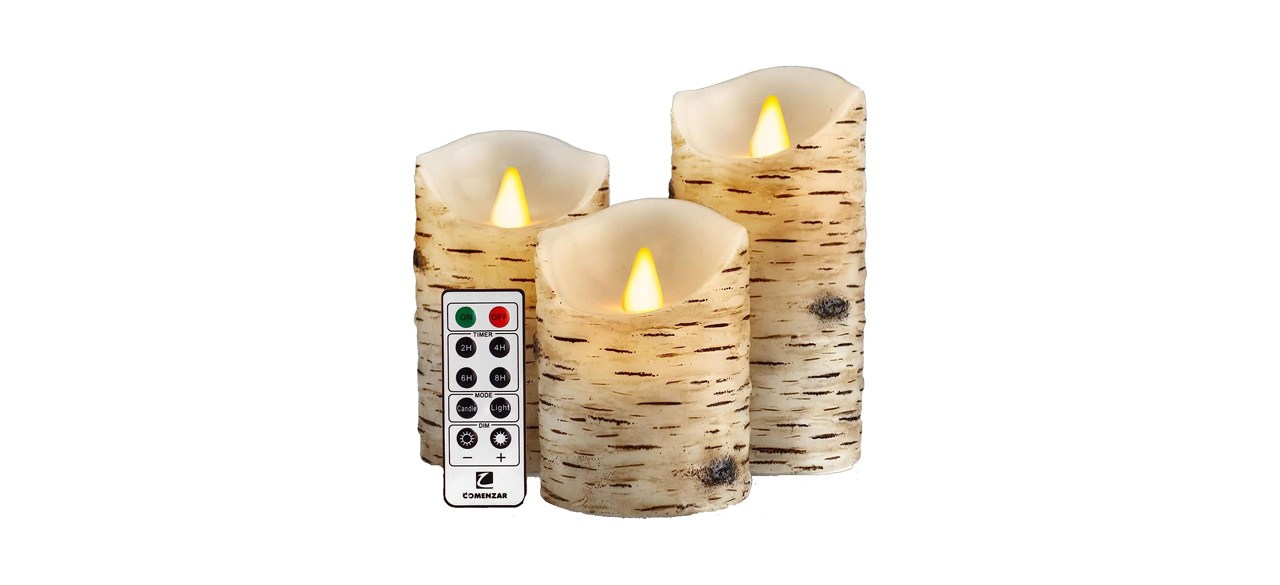 This set of three flameless candles feature a birch bark grain for both fire and wood feng shui elements. They have a realistic flickering effect and can be controlled using the included remote control. Unlike real candles, you don't have to worry about wax dripping or the candle tipping over and starting a fire.
Sold by Amazon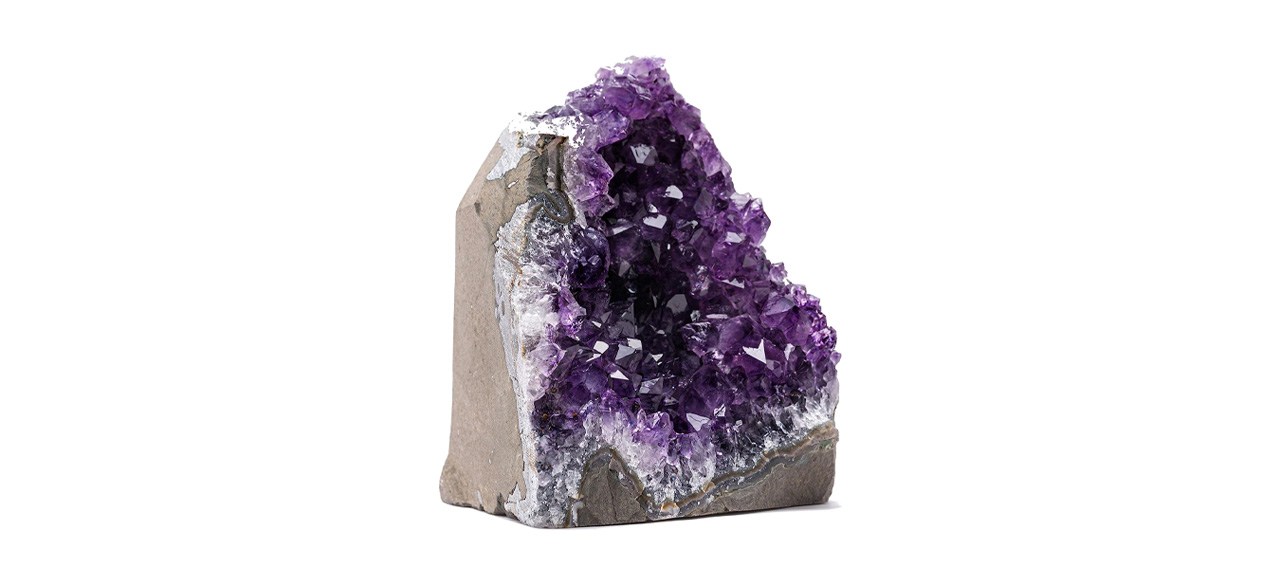 Emporion Natural Amethyst Crystal
This gorgeous crystal is the perfect earthy piece to display in the bedroom. It's a raw cut, natural amethyst with crystal clusters that have a soft sparkling effect.
Sold by Amazon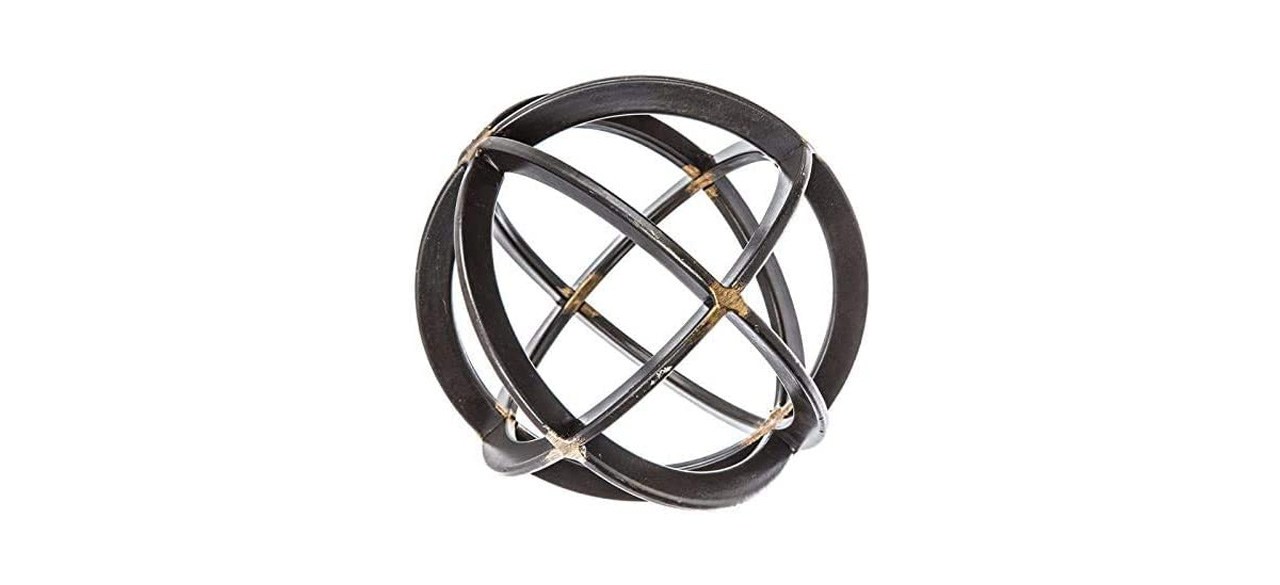 Everydecor Metal Decorative Sphere
This decorative orb displays the metal element of feng shui. With its stylish gold accents, this piece fits especially well with modern and glam decor.
Sold by Amazon
Want to shop the best products at the best prices? Check out Daily Deals from BestReviews.
Sign up here to receive the BestReviews weekly newsletter for useful advice on new products and noteworthy deals.
Amy Evans writes for BestReviews. BestReviews has helped millions of consumers simplify their purchasing decisions, saving them time and money.
Copyright 2023 BestReviews, a Nexstar company. All rights reserved.