Here's when to wash sheets
Most people don't feel comfortable wearing the same outfit two days in a row, yet those same individuals may use the same bed sheet or pillowcase for weeks at a time. On average, Americans change bedding sheets once every 25 days. If that's the average, it means there are people who sleep on the same sheets for over a month at a time.
When we sleep, we shed dead skin cells, we sweat, and we drool. This combines to create the perfect environment for a number of undesirable elements. Dust mites thrive in bedding, as do bacteria and fungi — including mold. If you wake up itchy, have problems with acne or asthma, contract ringworm or MRSA, or find yourself constantly getting colds, any or all of these could be the result of sleeping on dirty bedding.
But don't stress. It's easy to eliminate sick bed syndrome from your life. All you need to do is learn how and how often to wash your bedding.
Shop this article: Laura Ashley Home – King Sheets, Alaska Bear Silk Pillowcase and Egyptian Bedding 600-Thread-Count Goose Down Comforter
How to wash sheets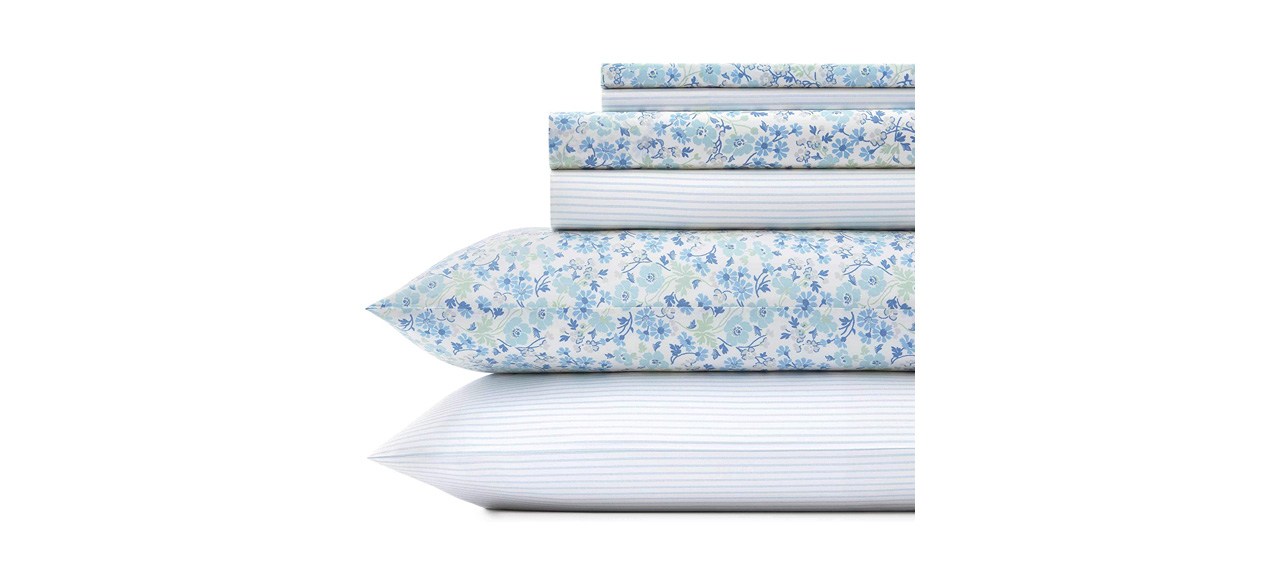 Laura Ashley Home – King Sheets
The first step when cleaning anything is to carefully read the manufacturer's recommendations to be certain that you fully understand and comply with any item-specific cleaning requirements. Since hot water kills most germs and dust mites, it is best to wash your sheets using the hottest water temperature setting that is listed on the product's care label. For instance, it might be fine to wash cotton sheets on the hottest setting, but polyester blends may only tolerate warm water.
Just like clothing, sheets need to be separated by color so reds and darker colors do not bleed and mar lighter colored items. Sheets require a great deal of room to get fully clean, so wash them separately and do not overload the washer. Also, be careful not to wrap the bedsheets around the agitator during loading as this may cause wrinkling (at best) and may actually cause tearing (at worst).
If you have an outdoor clothesline and the weather is suitable, sunlight can help to disinfect while brightening whites. Otherwise, tumble dry with a dryer sheet. Ironing your bed sheets is an added safeguard that can help kill off any germs or dust mites that survived washing and drying.
How often to wash your sheets
To keep your sheets as clean as possible, it is recommended that you wash them once each week. If that doesn't quite fit into your schedule, you may push it to twice a month. The exception to this rule of thumb is to wash sheets immediately after someone has been sick.
How to wash pillowcases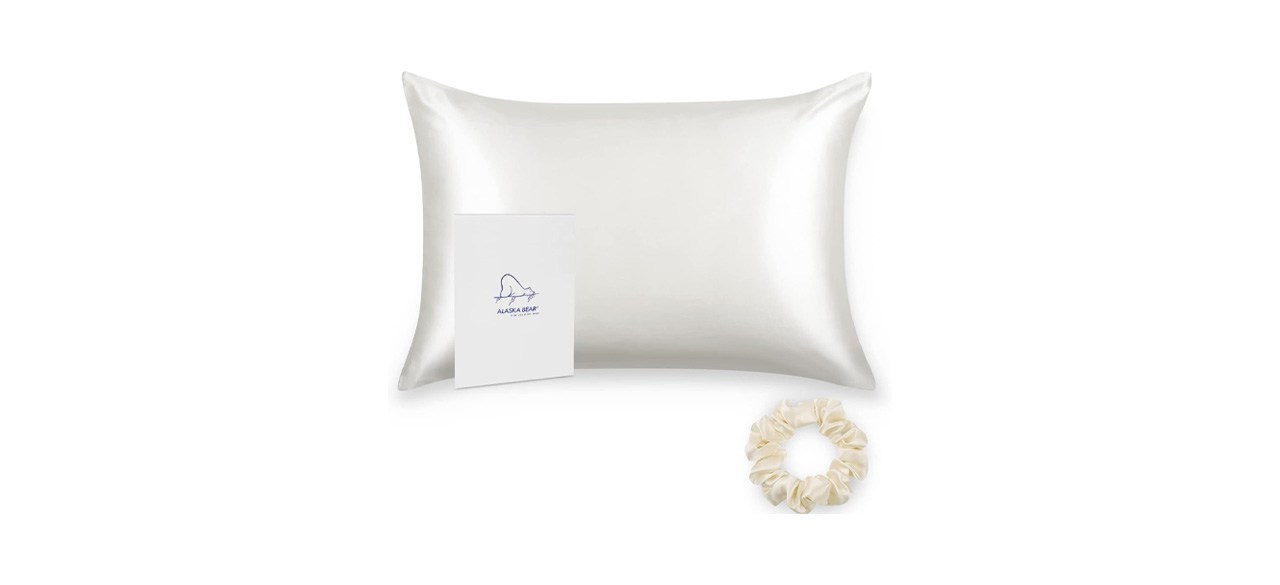 Like bedsheets, the manufacturer's care tag overrides all general cleaning recommendations, so that should always be consulted first for specific instructions.
Since you place your face directly on a pillow, it is subject to sweat, saliva, facial creams, makeup, and hair care products. In some instances, it may be a good idea to give pillowcases a pre-wash treatment. To start, place the pillowcase on a protected area and add some liquid laundry detergent directly to any noticeable stains — stubborn stains may require a degreaser. Rub the detergent in and let it sit for five minutes. Alternatively, you can create a natural, gentler cleaning solution in a bucket and let your pillowcases soak for several hours before washing.
It is important to wash pillowcases separately, as tossing them in with towels can create unwanted lint issues. Use the hottest setting recommended by the manufacturer and run the pillowcases through a cleaning cycle, perhaps using an additional rinse. You can hang the pillowcases on an outdoor line, if able, or tumble dry. If you plan on ironing, remove the pillowcases from the line or the dryer before they are completely dry — ironing while slightly damp can make the task easier.
How often to wash your pillowcases
Since pillowcases come in direct contact with your face and they are smaller and easier to wash than bedsheets, it is recommended that you wash these items as often as every other day. If you are experiencing no issues, such as rashes, acne, itching, or other discomforts, you may consider washing twice each week. Even if you experience none of the aforementioned health issues, the longest you should go without washing pillowcases is a week.
How to wash a duvet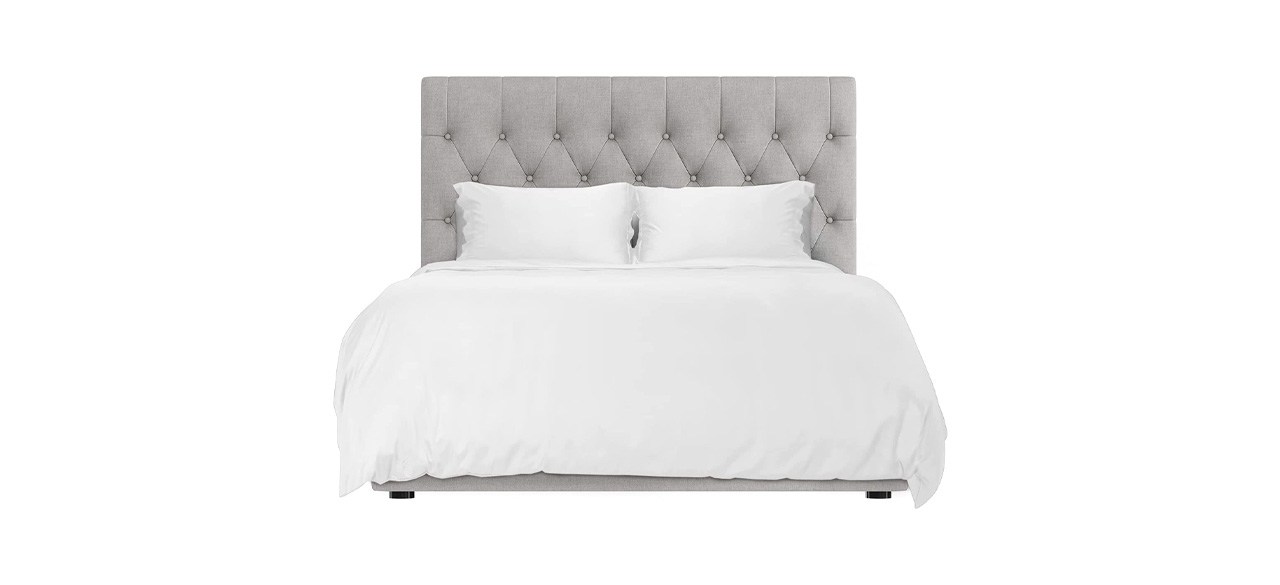 Hotel Sheets Direct Duvet Cover Bed Linen Set
Before washing your duvet, check to make sure it doesn't need to be dry cleaned. Also, read the manufacturer's recommendations carefully as some duvets can be damaged by bleach, brightener, or fabric softener.
If you find a dirty spot on your duvet, it's usually best to take care of that by hand, immediately. Pull the cover away from the filling, mix a few drops of mild detergent in a cup, and use it to scrub away the stain. Keeping the cover away from the filling, rinse it, then dry using a hair dryer.
When you need to put the duvet in the washing machine, fold it in half and place it in the machine so its weight is evenly distributed. Use a mild liquid detergent and set the machine to a gentle cycle using warm water. You may need to put the duvet through two to three additional rinse cycles for proper cleaning. When drying, use low heat and dryer balls to keep the filling from clumping up. While the duvet cover may be ironed, it is typically not recommended for the duvet itself.
How often to wash your duvet
If you take proper care of your duvet, using a cover and spot cleaning as you go along, you only need to clean it once every four to five years. The duvet cover, on the other hand, should be cleaned once every month or two in a similar manner to how you clean your sheets.
How to wash a comforter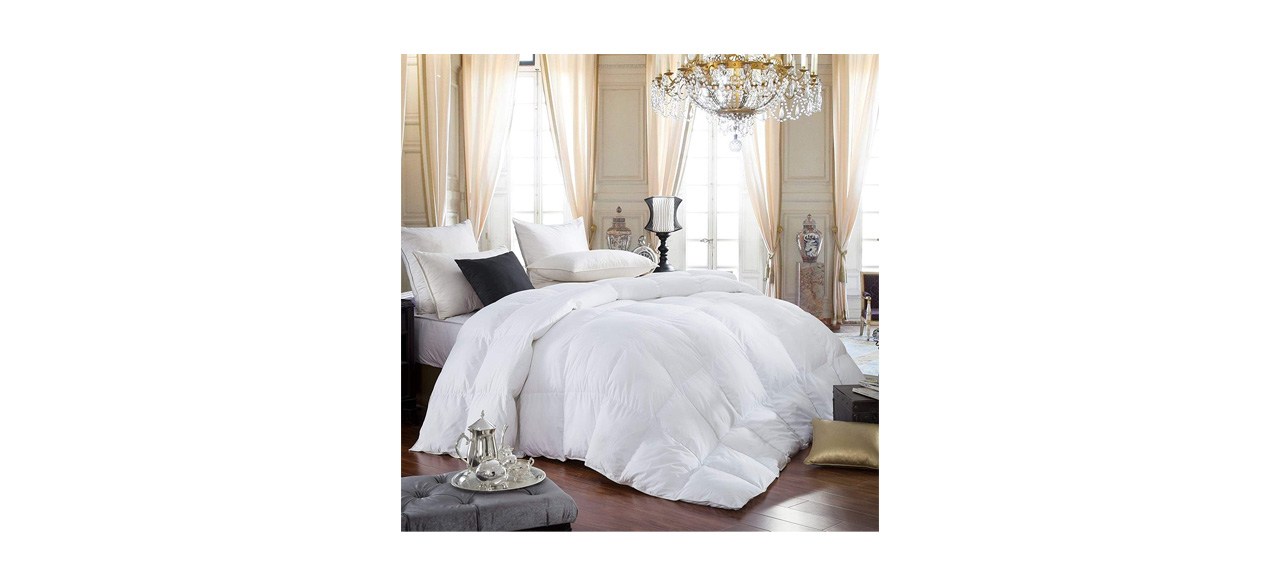 Egyptian Bedding 600-Thread-Count Goose Down Comforter
A comforter is similar to a duvet, but it is one quilted piece. When cleaning, some feel it is best to have it professionally laundered in a commercial-sized washing machine that won't damage the bedding. If, however, you have a full-size washing machine or you don't mind making a trip to the laundromat, clean your comforter using cold water (to reduce shrinkage) and mild detergent without additives. Alternatively, some individuals prefer to wash their comforter by hand in a bathtub using cold water and mild laundry detergent. While this method is time-intensive, it might be the best option for some households. Of course, always default to the manufacturer's suggested care if it differs.
When drying, be patient because it may take several cycles. Dryer balls are recommended to reduce clumping and dryer sheets are safe (unless otherwise stated by the manufacturer). It is generally not recommended that you employ line drying or ironing when caring for comforters.
How often to wash your comforter
Because a comforter doesn't come in direct contact with your skin, it doesn't need to be washed as often as some other bedding. Unless you have pets, you eat in bed, or you have a spill, a comforter only needs to be washed twice each year.
How to wash a weighted blanket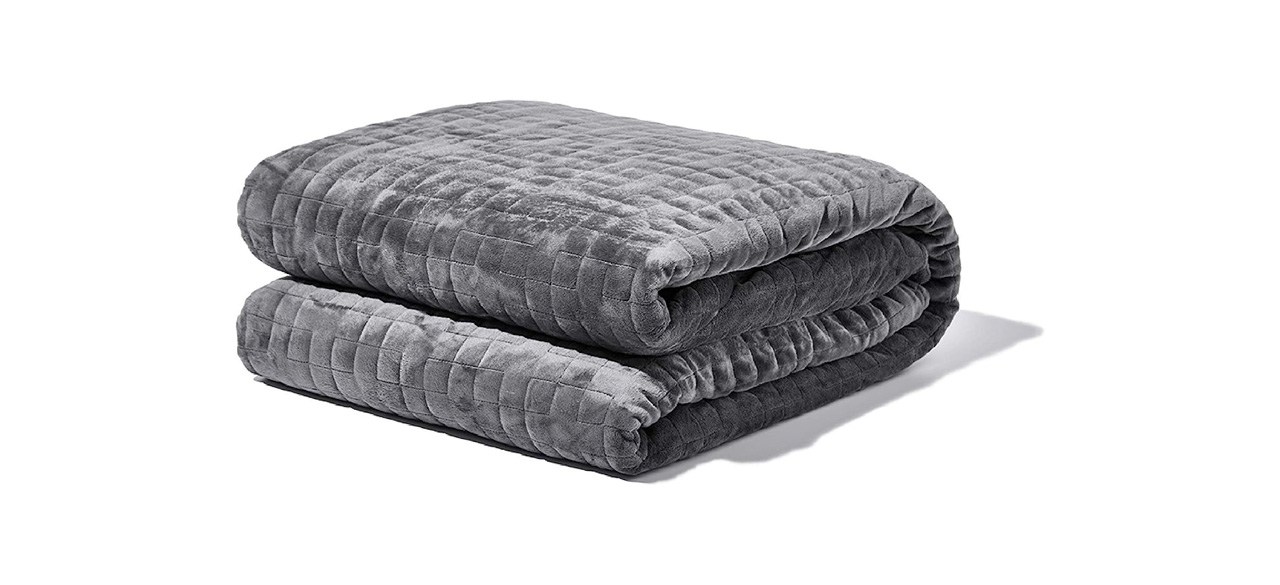 Weighted blankets can be particularly tricky to wash. This is not because they are harder to clean than other bedding; rather, it's due to there being so many different types with so many different restrictions for care. More than any other item in this list, you will want to check the label on weighted blankets for the manufacturer's recommendations.
The rule of thumb is to wash on a gentle cycle with no additives and tumble dry on low. However, it is important to remember that besides their size, weighted blankets are heavy, so they can be tough on the average washer. This is another instance where it might be a smarter option to take a trip to the local laundromat or use your bathtub as a cleaning option. A top load washer should never be more than two-thirds full and items should never be packed tight. If both of these conditions cannot be met, the load is too big for your machine.
How often to wash your weighted blanket
It is important to take care of your weighted blanket — no pets, no food or drinks — because the more frequently it is washed, the quicker it will deteriorate. The same component that makes your blanket so supremely comforting — that additional weight — places increased stress on the seams every time you wash. To get the longest life out of your weighted blanket, it is best to wash it only two or three times each year.
Want to shop the best products at the best prices? Check out Daily Deals from BestReviews.
Sign up here to receive the BestReviews weekly newsletter for useful advice on new products and noteworthy deals.
Allen Foster writes for BestReviews. BestReviews has helped millions of consumers simplify their purchasing decisions, saving them time and money.
Copyright 2023 BestReviews, a Nexstar company. All rights reserved.