Easy cookie recipes
You don't have to know much about the science behind baking to make delicious cookies — as long as you have a foolproof recipe, that is. Baking is much more precise than cooking, so finding reliable instructions and sticking to them is likely to yield the best result, especially if you're new to baking.
To find some tried-and-true recipes for basic cookies, we talked to Southern bakers who have spent years perfecting these go-to cookies for bake sales, family gatherings, and holidays. These simple recipes and tips will help you make consistently delicious chocolate chip cookies, sugar cookies, and snickerdoodles.
Shop this article: Oxo Good Grips 3-in-1 Egg Separator, Hamilton Beach Electric Stand Mixer and Cuisinart Multiclad Pro Saucepan
Chocolate chunk cookies
Everyone needs a go-to chocolate chip cookie recipe on hand. This is a slight twist on the classic, thanks to the inclusion of instant coffee — an optional but highly recommended addition.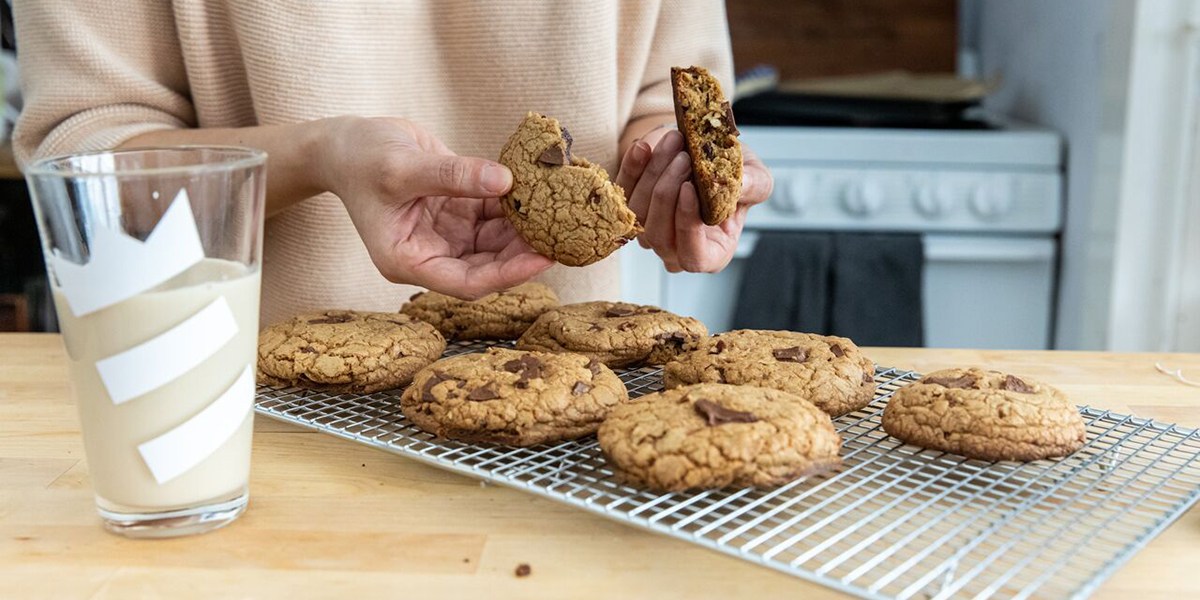 Chocolate chunk cookie ingredients
3/4 cup butter (one-and-a-half sticks)
2 tablespoons instant coffee (optional, but recommended)
2 cups plus 2 tablespoons all-purpose flour
1/2 teaspoon baking soda
1/2 teaspoon salt
1 cup firmly packed light brown sugar
1/2 cup white granulated sugar
1 large egg, room temperature
1 large egg yolk, room temperature
2 cups semisweet chocolate chunks
1 cup roughly chopped, toasted pecans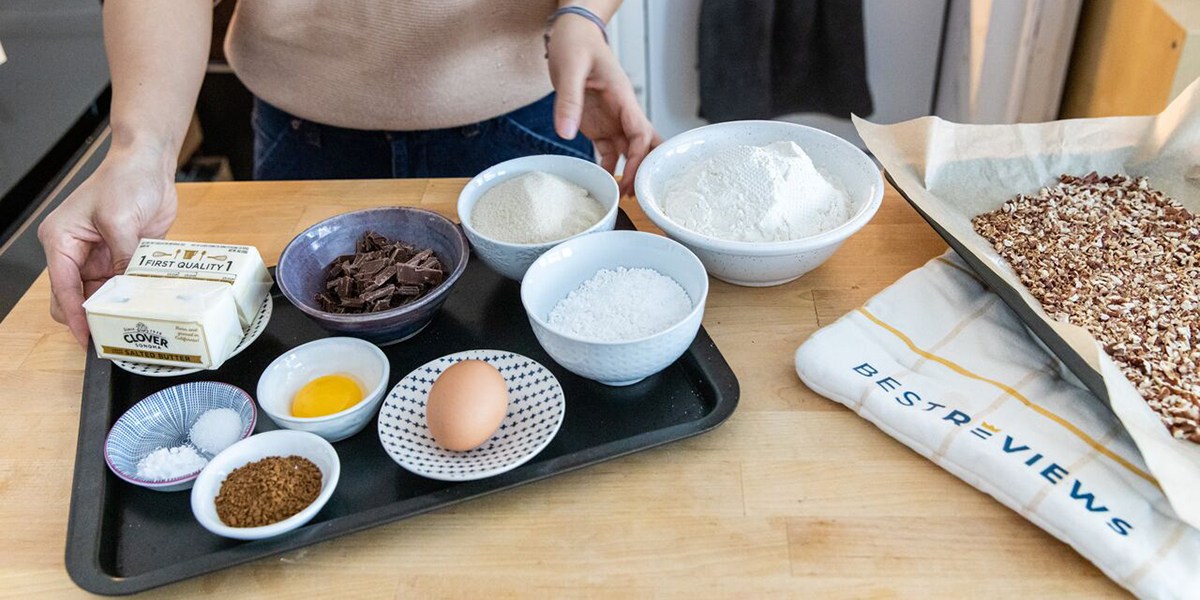 Chocolate chunk cookie directions
1. Preheat oven to 325 degrees Fahrenheit.
2. Combine butter and instant coffee in a small saucepan. Cook over low heat until butter melts and coffee granules dissolve, stirring occasionally. Set aside to cool to room temperature, but don't let butter resolidify.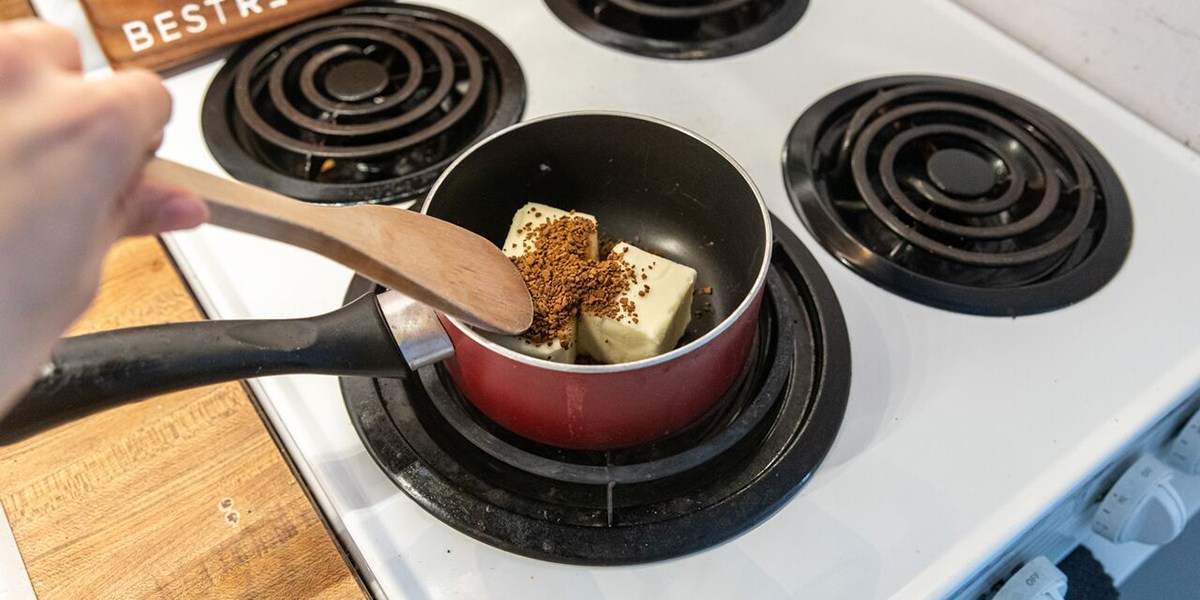 3. Combine flour, baking soda, and salt in a mixing bowl and set aside.
4. Combine butter/coffee mixture, both sugars, egg, and egg yolk in the bowl of your stand mixer. Mix at medium speed until light and creamy. Mixture will be dark at first, but as you continue beating, it will change to a light color.
5. Turn mixer to its lowest setting and gradually add flour mixture. Stir in chocolate chunks and pecans. Drop scant ¼-cups cookies two inches apart on a parchment-lined baking sheet.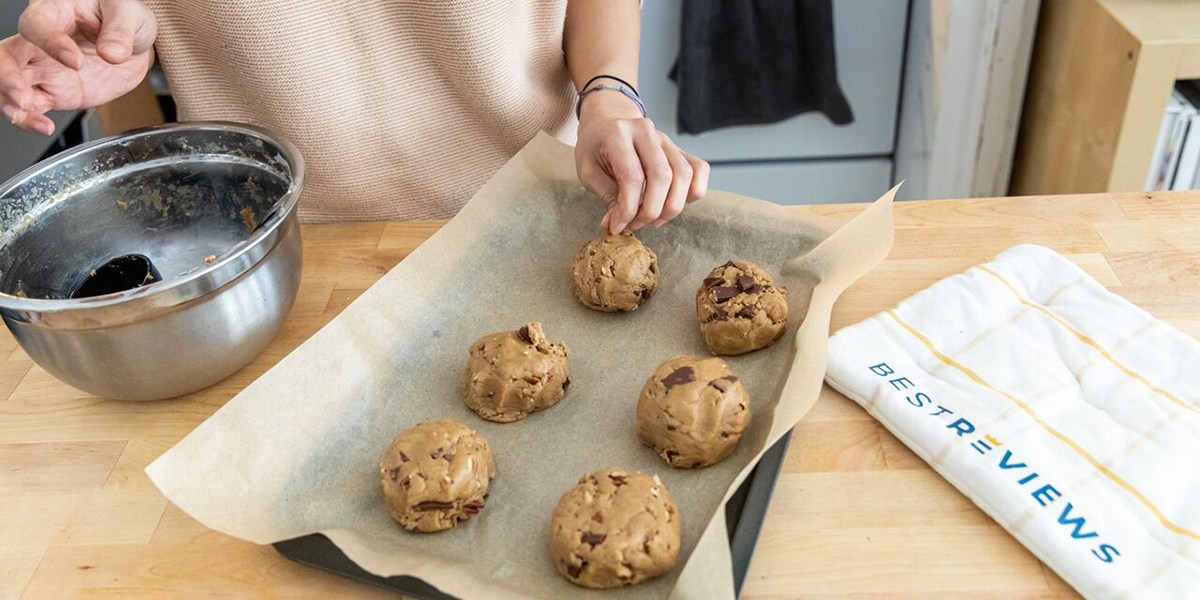 6. Bake at 325 degrees Fahrenheit for eight to 10 minutes. Cookies should be soft but no longer look wet.
7. Cool slightly on baking sheet, then remove to wire racks to cool completely. Yields 18 to 24 cookies.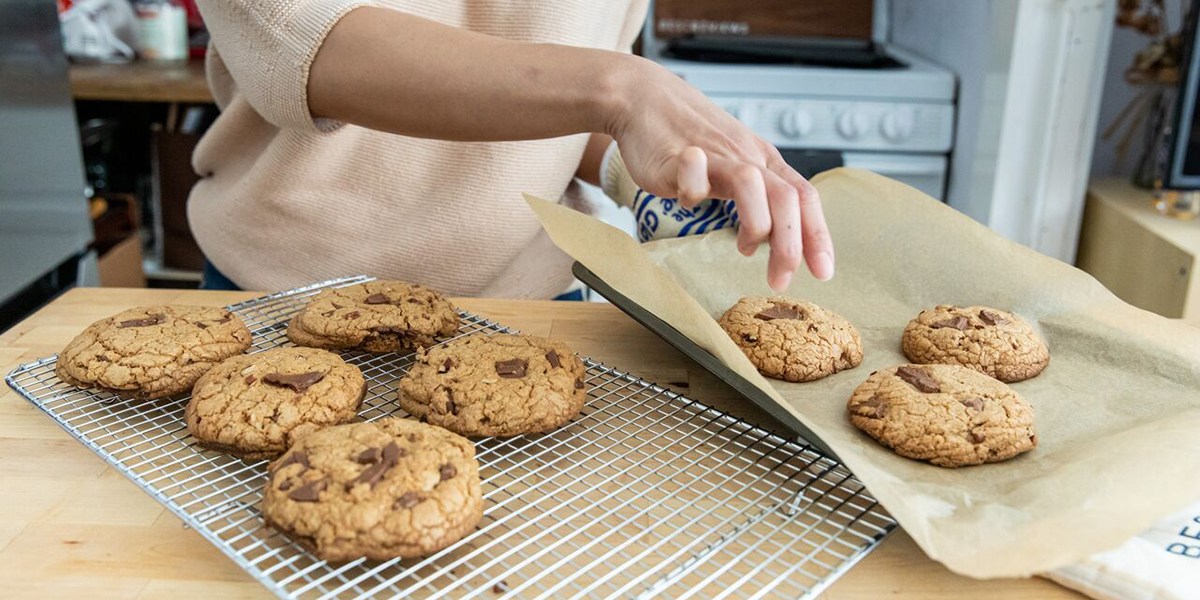 Tips:
Nuts can be toasted either in a skillet on the stove or in the oven. Toasting in the oven is easiest and less likely to result in burned nuts. Simply place on a baking sheet and put in a 350-degree Fahrenheit oven for four to five minutes, or until the nuts smell fragrant.
Regular-sized chocolate chips can be used in this recipe, but chunks work best. They will stay soft and melty longer, and they give the cookie more of a gourmet feel.
Instant coffee is optional, but it adds to the flavor profile of the cookie. If you choose to omit the coffee, don't skip the step of melting the butter. It really makes a difference.
Simple sugar cookies
If you get seasonal cookie cutters, this is a fun seasonal recipe that you can make for many occasions: holidays, birthdays, pool parties — the list goes on.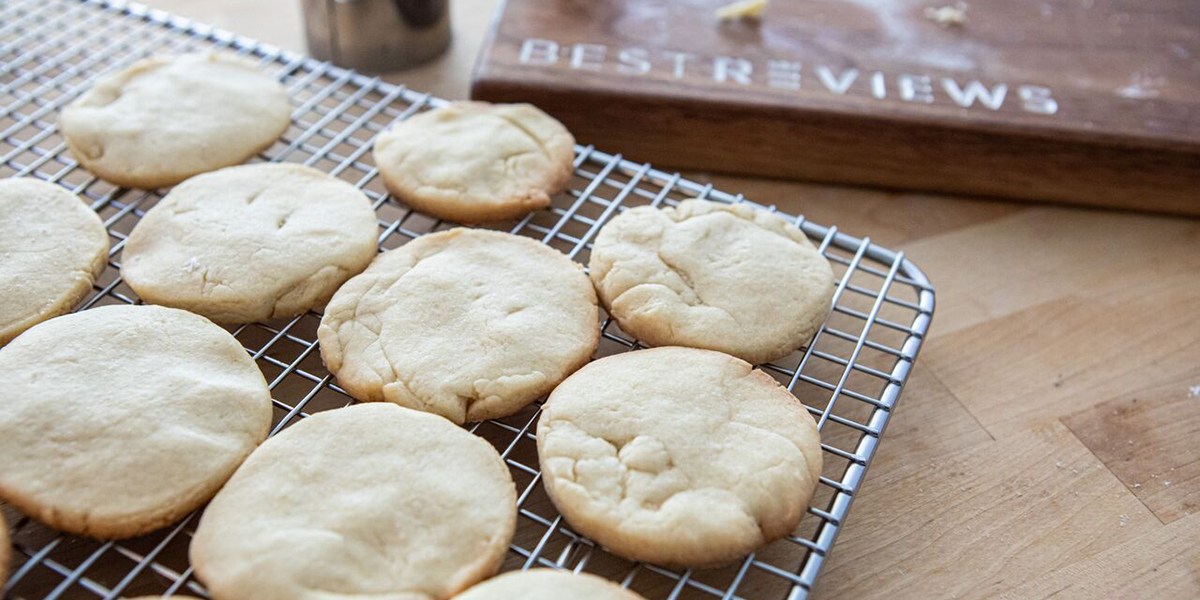 Simple sugar cookie ingredients
1 cup butter at room temperature (two sticks)
1 cup granulated sugar
1 large egg
1 teaspoon vanilla extract
3 cups unbleached all-purpose flour
1/4 teaspoon salt
Simple sugar cookie directions
Beat butter at medium speed in an electric stand mixer for two minutes or until creamy. Gradually add the sugar and mix well. Add the egg and vanilla and mix well.
Turn the mixer to the lowest speed and gradually add the flour and salt, mixing until well blended.
Divide the dough in half and wrap each portion in plastic wrap. Place in the refrigerator until firm enough to roll out — 30 to 60 minutes. The dough should be malleable, not rock hard.
Preheat oven to 350 degrees Fahrenheit. Roll out dough on a lightly floured surface (waxed paper, a pastry mat, or clean counter) to a generous 1/4-inch thickness. Cut into shapes with a cookie cutter that has been dipped in flour and place on parchment-lined (or lightly greased) cookie sheets.
Bake for six to eight minutes or just until the bottom edges of the cookies begin to brown slightly.
Cool cookies slightly on cookie sheet, then transfer to a rack to finish cooling. Decorate if desired.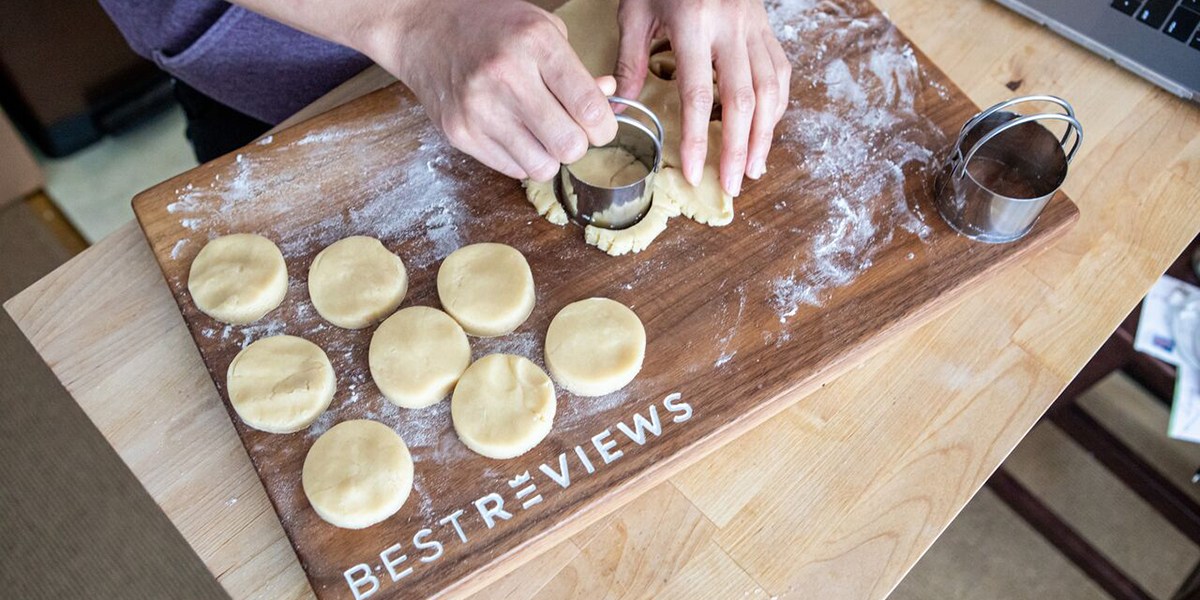 Tips:
Use butter, not margarine, for best consistency and flavor.
I prefer unbleached flour. I find that it results in better texture for rolled doughs. However, bleached flour will work just fine.
While cookie cutters are the traditional method of cutting sugar cookies into shapes, you can use biscuit cutters, the open end of a glass, a pastry cutter, a sharp knife, or anything you have on hand! You'll probably need to flour whatever implement you choose to use.
Snickerdoodle recipe
These soft, cinnamon-sugar cookies are great with a glass of milk or a cappuccino. This is the easiest cookie recipe on our list, so it's a great place to start for beginner bakers.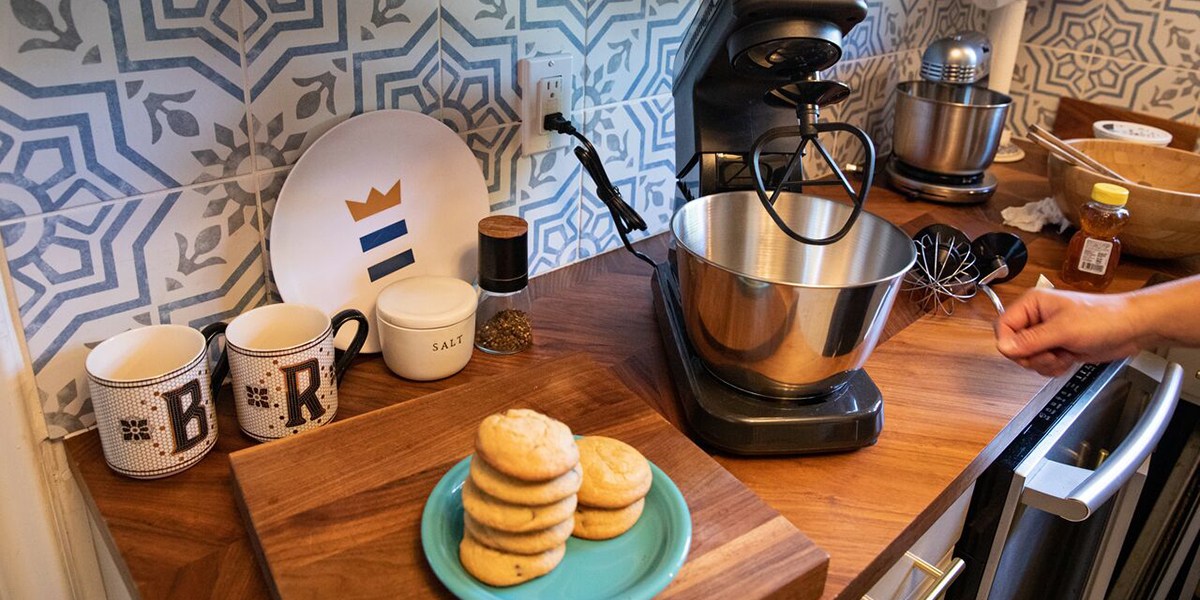 Snickerdoodle ingredients
1/2 cup shortening
1/2 cup butter at room temperature (one stick)
1 1/2 cups sugar
2 eggs
2 3/4 cups all-purpose flour
2 teaspoons cream of tartar
1 teaspoon baking soda
1/4 teaspoon salt
2 tablespoons sugar
2 teaspoons cinnamon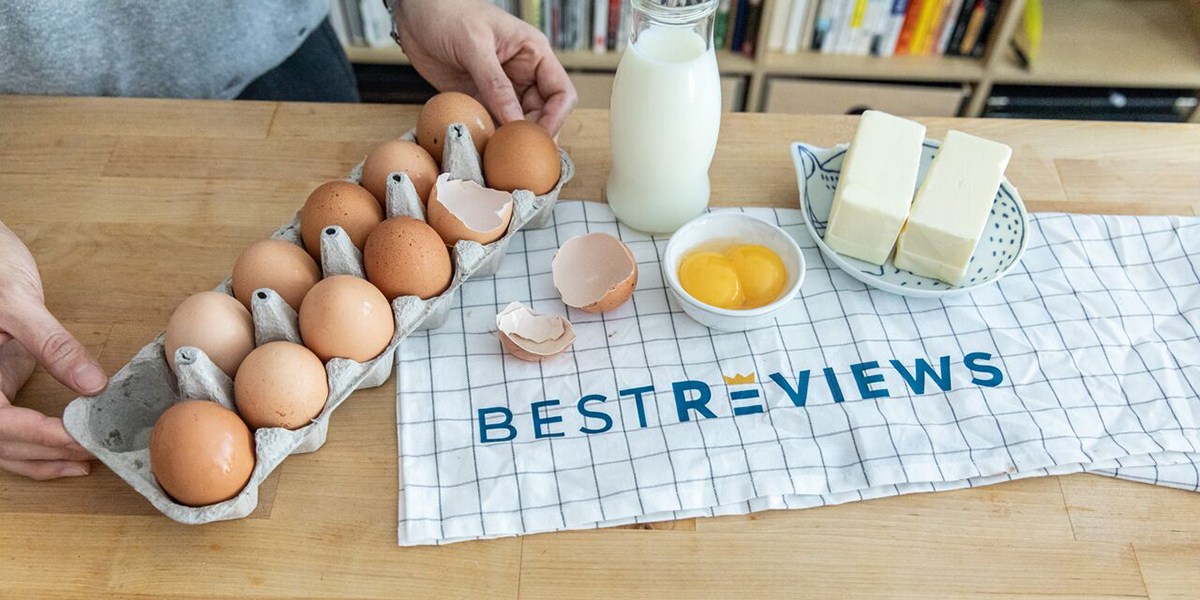 Snickerdoodle directions
Preheat oven to 400 degrees Fahrenheit.
Mix shortening, butter, 1 1/2 cups sugar, and eggs thoroughly in a stand mixer.
Stir together all dry ingredients: flour, cream of tartar, baking soda, and salt. Add dry ingredients to shortening/butter/sugar/egg mixture, and mix on low speed just until combined.
Roll into small balls, about one inch in diameter.
Roll each cookie dough ball in a mixture of 2 tablespoons sugar and 2 teaspoons cinnamon.
Place 2 inches apart on a parchment-lined baking sheet and bake for six to eight minutes.
Want to shop the best products at the best prices? Check out Daily Deals from BestReviews.
Sign up here to receive the BestReviews weekly newsletter for useful advice on new products and noteworthy deals.
Cameron Pitts writes for BestReviews. BestReviews has helped millions of consumers simplify their purchasing decisions, saving them time and money.
Copyright 2023 BestReviews, a Nexstar company. All rights reserved.