Drinking cocktails is easy, but making them is an art. Using the right tools and techniques ensures consistent results with the perfect strength, temperature and appearance for peak enjoyment.
There's a nearly endless selection of kits available, including a huge range of bartending implements. Alternatively, it's often worthwhile to pick out the absolute best of each tool to ensure you get premium-quality equipment. There are also some electrical appliances that, while somewhat costly, can make the home bartender's life infinitely easier.
Shop this article: Mixology & Craft Bartender Kit, Barillio Cocktail Set and Barillio Bartender Bag
Best home bartending tools
Best bartender kits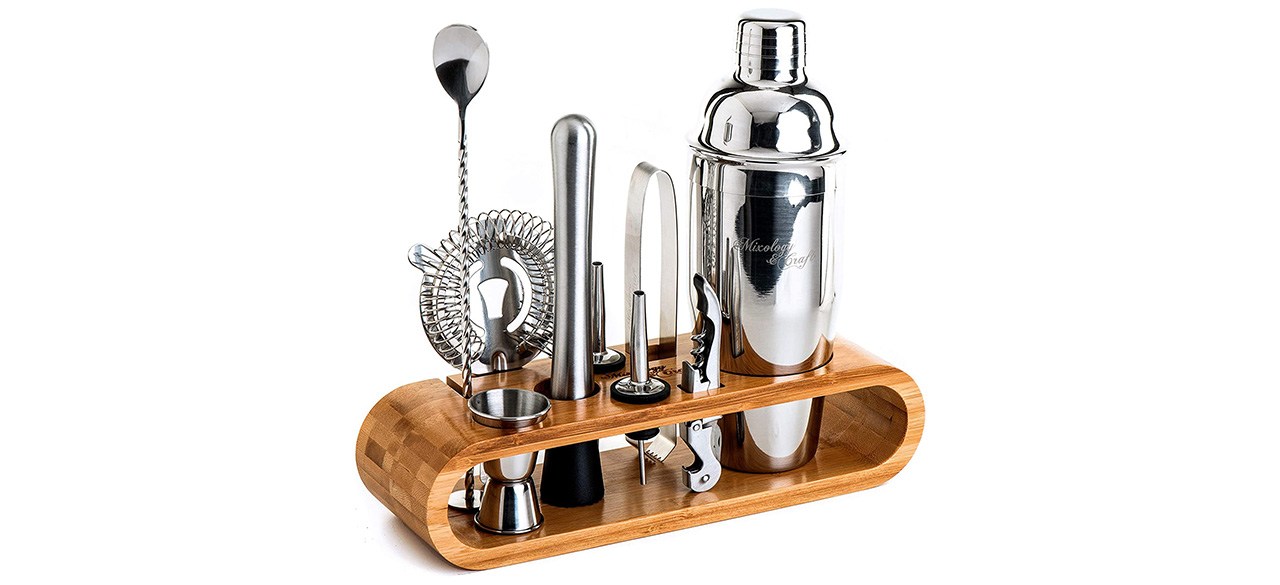 Mixology & Craft Bartender Kit
This reasonably priced bartending set comes with a classy stand that looks great in the kitchen and quality versions of the essential mixing elements.
Sold by Amazon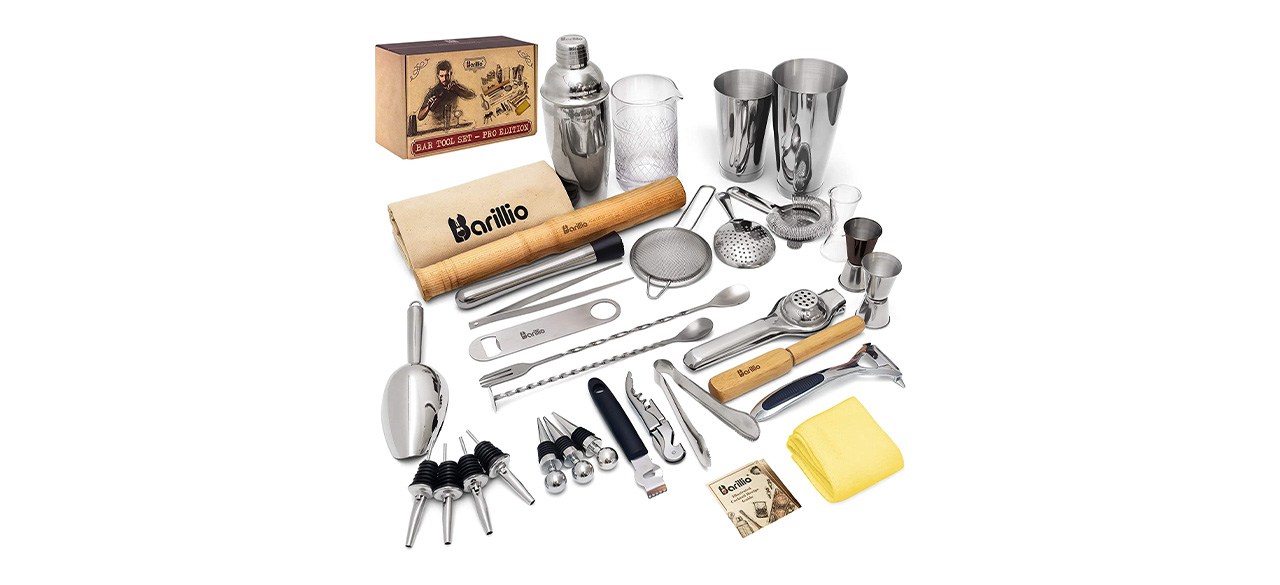 From bar spoons to pour spouts, it has everything you need for the most common basic mixing tasks as well as the tools necessary for some advanced techniques.
Sold by Amazon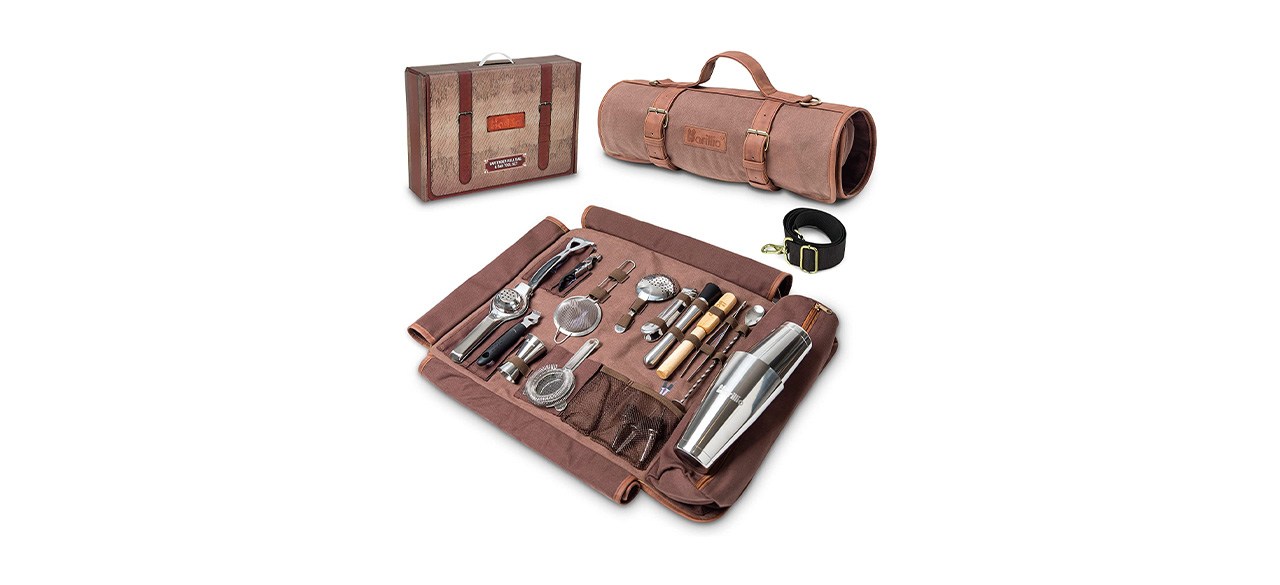 Complete with a premium, waxed canvas roll-up bag, this travel-ready kit is perfect for taking your talents to your friends' houses once you've mastered the art at home.
Sold by Amazon
Best shakers, stoppers and accessories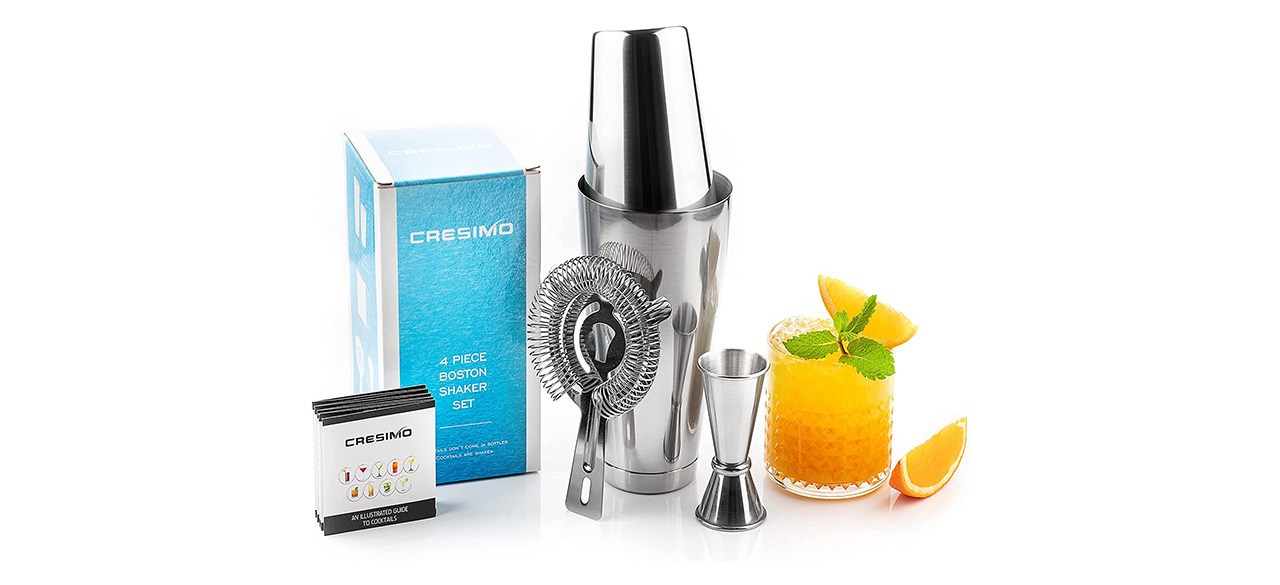 It consists of both pieces of the famous Boston shaker, plus a tall jigger and a Hawthorne strainer. It's not much, but you'd be surprised what you can make with it.
Sold by Amazon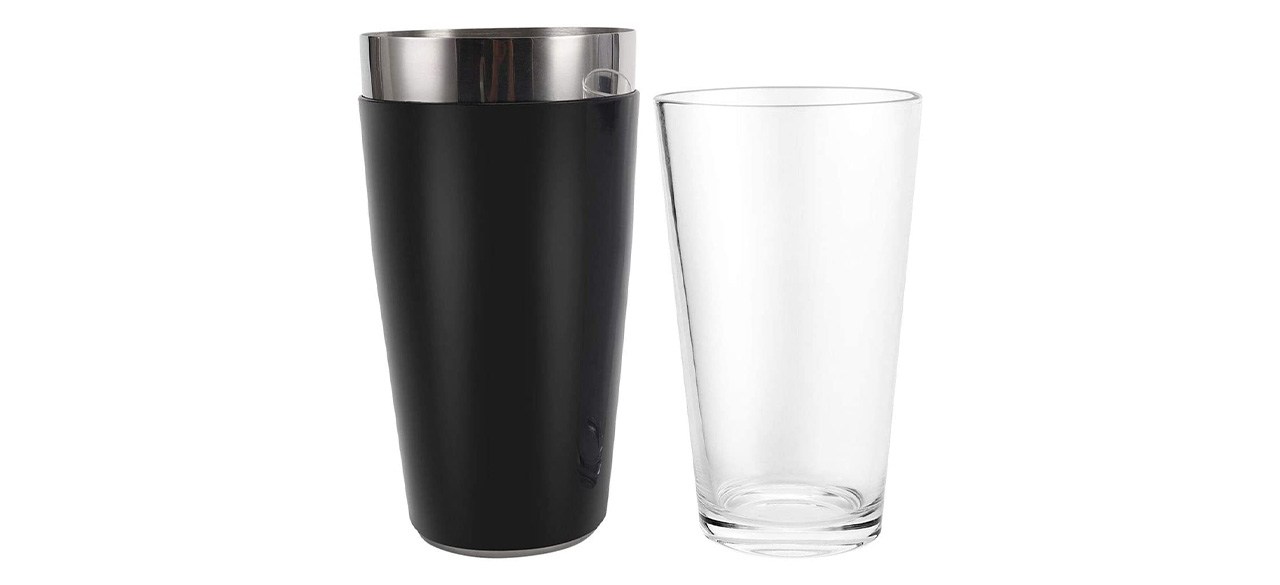 This one's special because, unlike most others, it's covered in slip-resistant silicone, so it won't fly out of your hands during vigorous mixing.
Sold by Amazon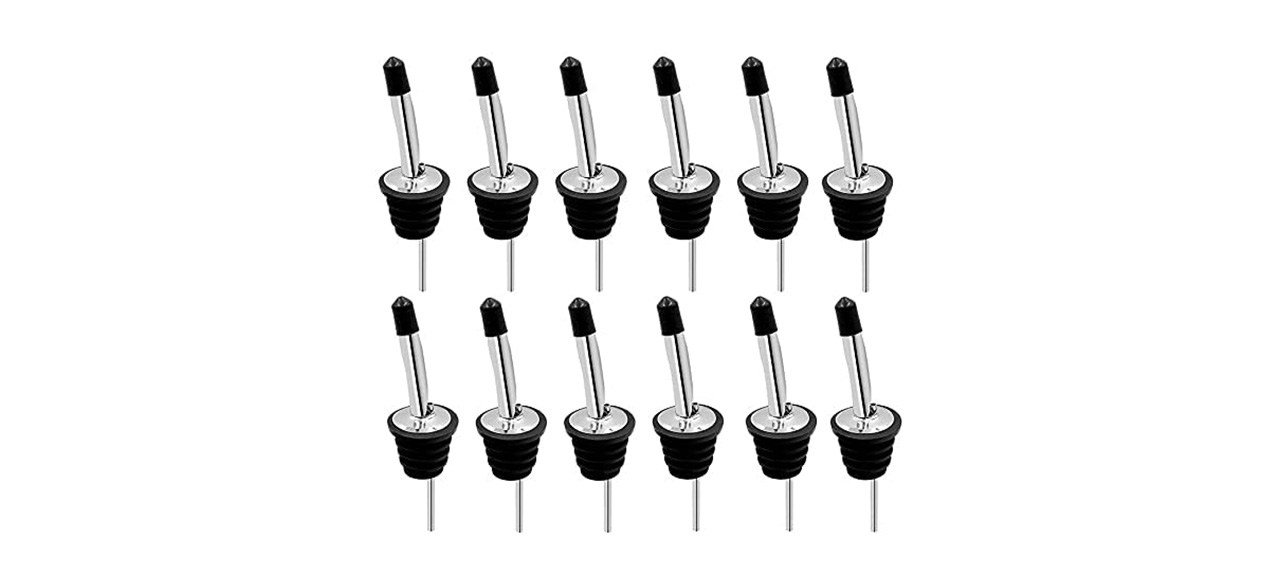 Pouring straight from the bottle is a recipe for wasted liquor and overpours. These spouts ensure clean and consistent pours.
Sold by Amazon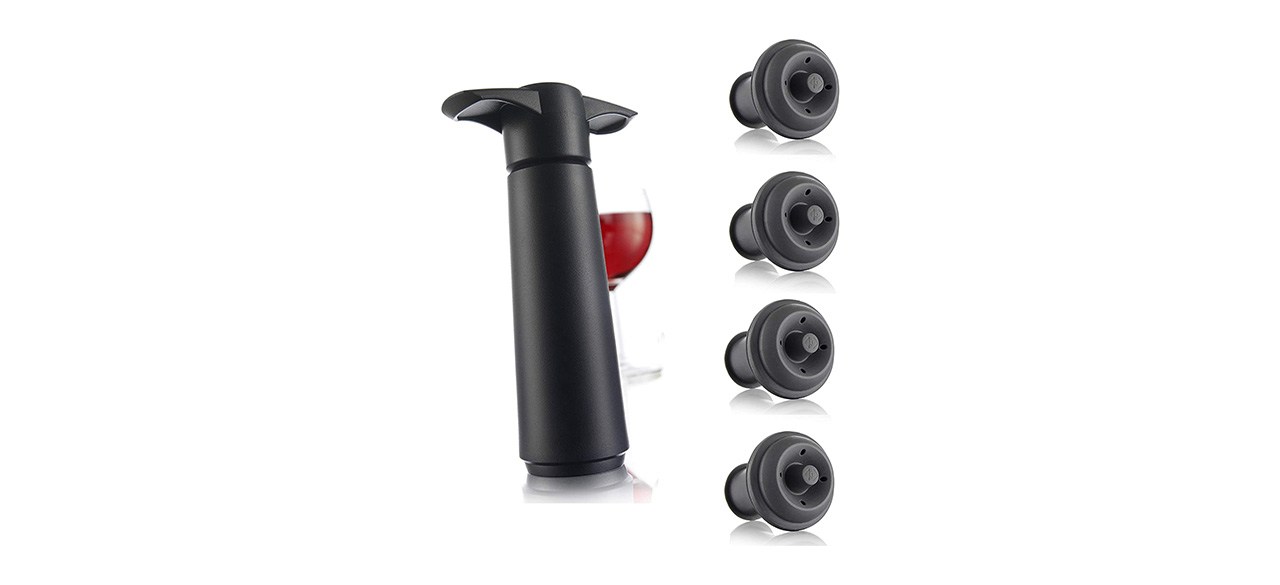 To greatly increase the shelf life of all kinds of wine, pop one of these in a freshly opened bottle. Then, use the pump to extract the air.
Sold by Amazon
Best ice and cooling accessories for bartending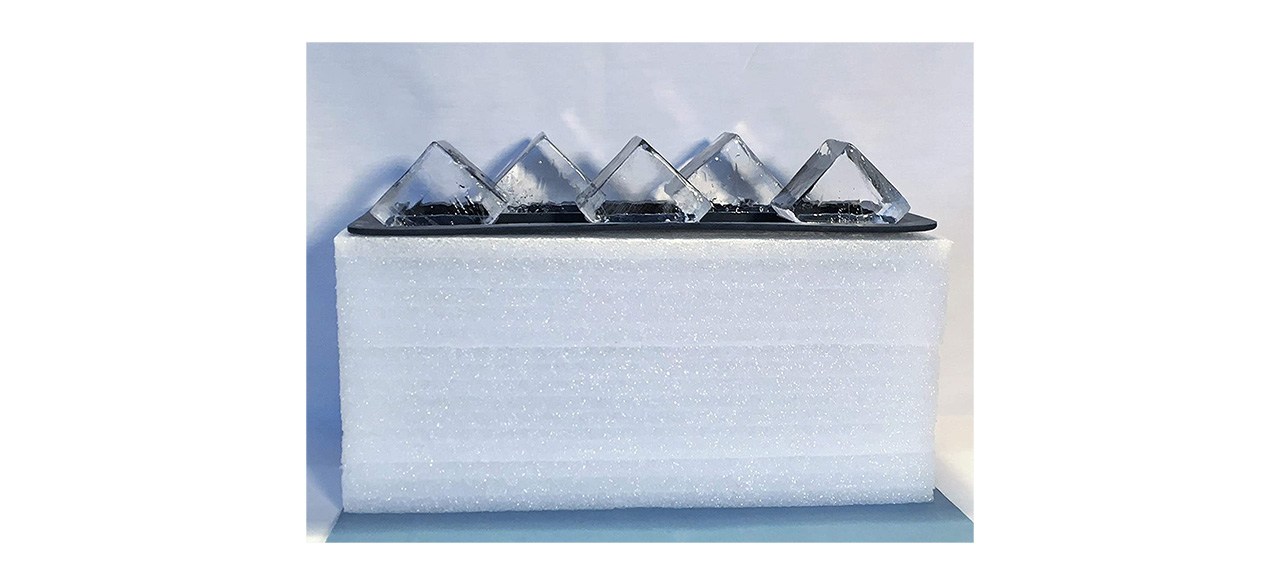 Clear ice cubes with no air bubbles inside look better and melt slower than common home ice cubes. These ice trays let you make 10 at a time.
Sold by Amazon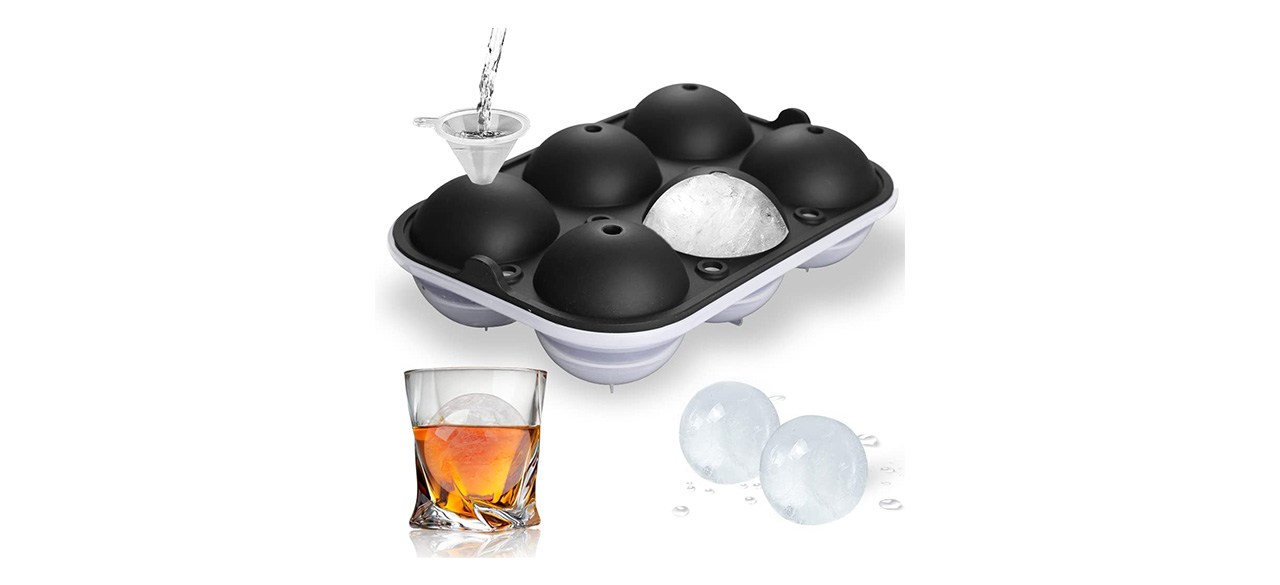 Spherical ice is ideal for straight whisky and other strong drinks that demand consistent cooling with minimal melting.
Sold by Amazon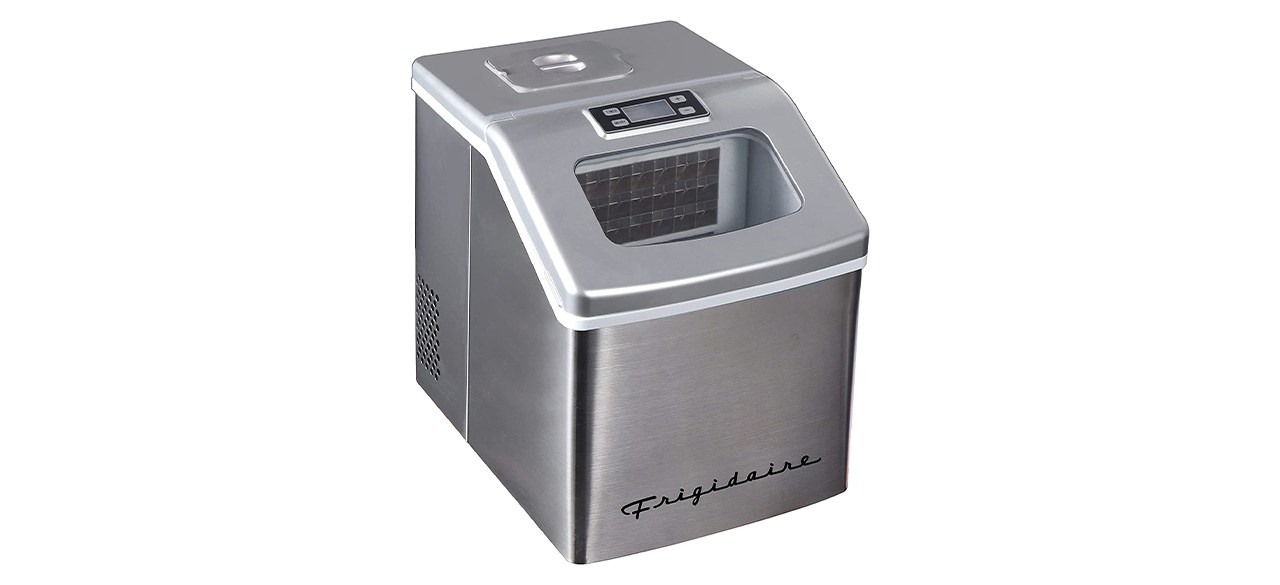 Frigidaire EFIC452 Clear Ice Maker
Beginners to mixology are often shocked at how much ice you go through in just one evening. This high-capacity ice maker produces bubble-free ice at a high enough rate to satisfy the thirstiest households.
Sold by Amazon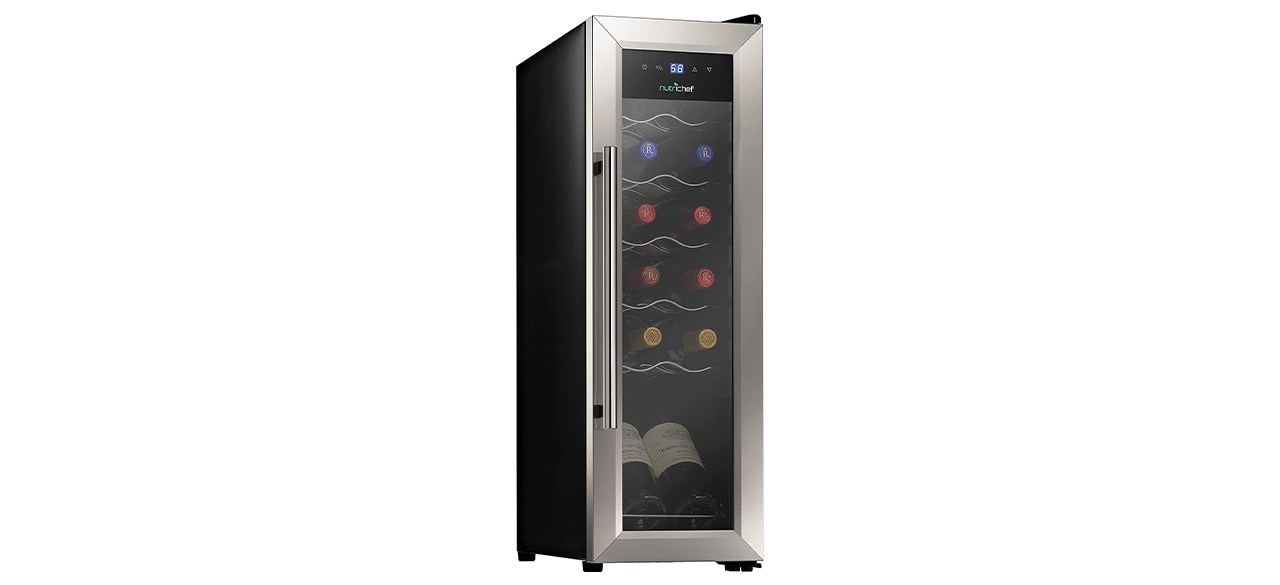 NutriChef Countertop Wine Cooler
Serving temperature makes a world of difference in the flavor and feel of quality wine. This relatively compact wine cooler is highly reliable and not too expensive.
Sold by Amazon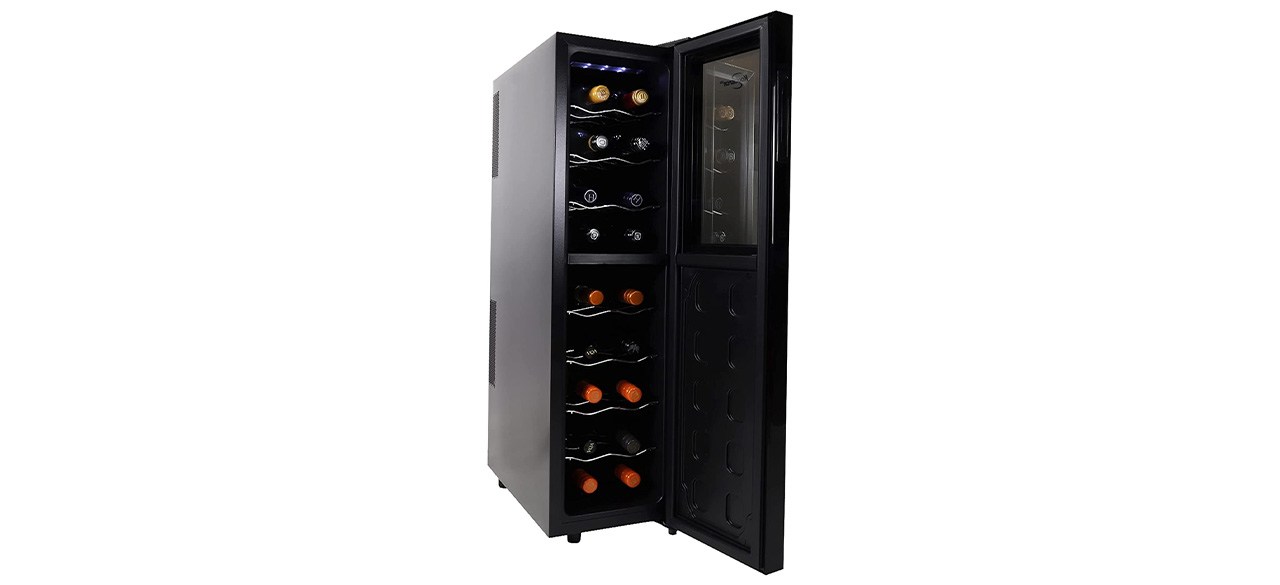 Koolatron Urban Slim Wine Cooler
Don't limit yourself to just red or white wine. This dual-zone cooler fits up to 18 bottles and offers separate temperature control for each compartment.
Sold by Amazon
Best bartending books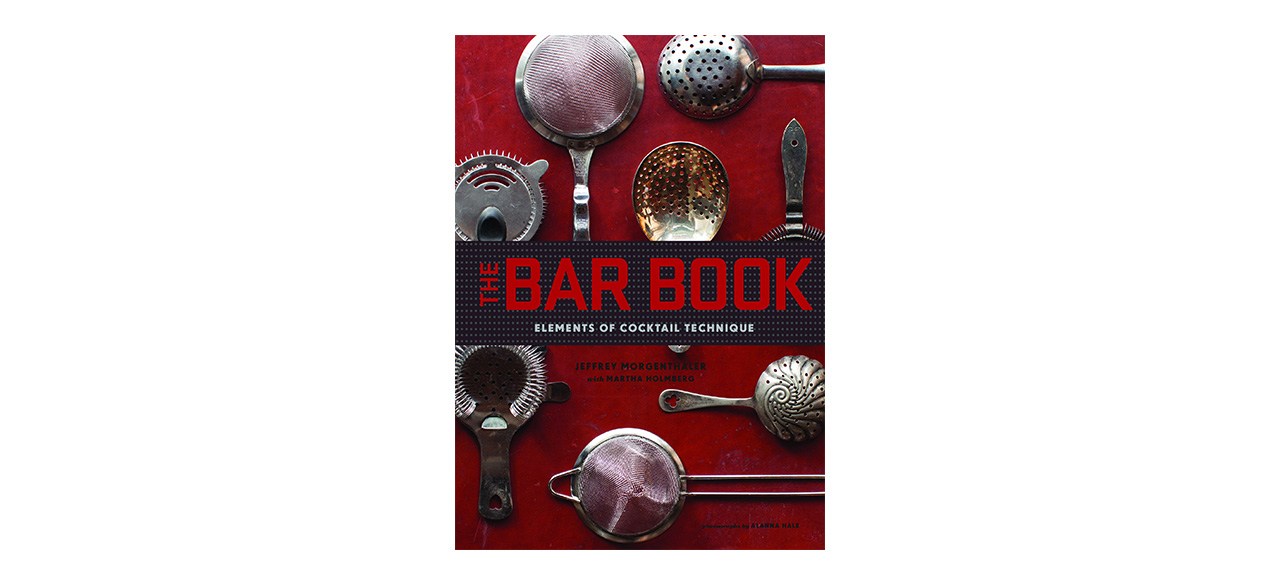 "The Bar Book" by Jeffrey Morganthaler
This is almost universally the first book any professional bartender will recommend to beginner mixologists.
Sold by Amazon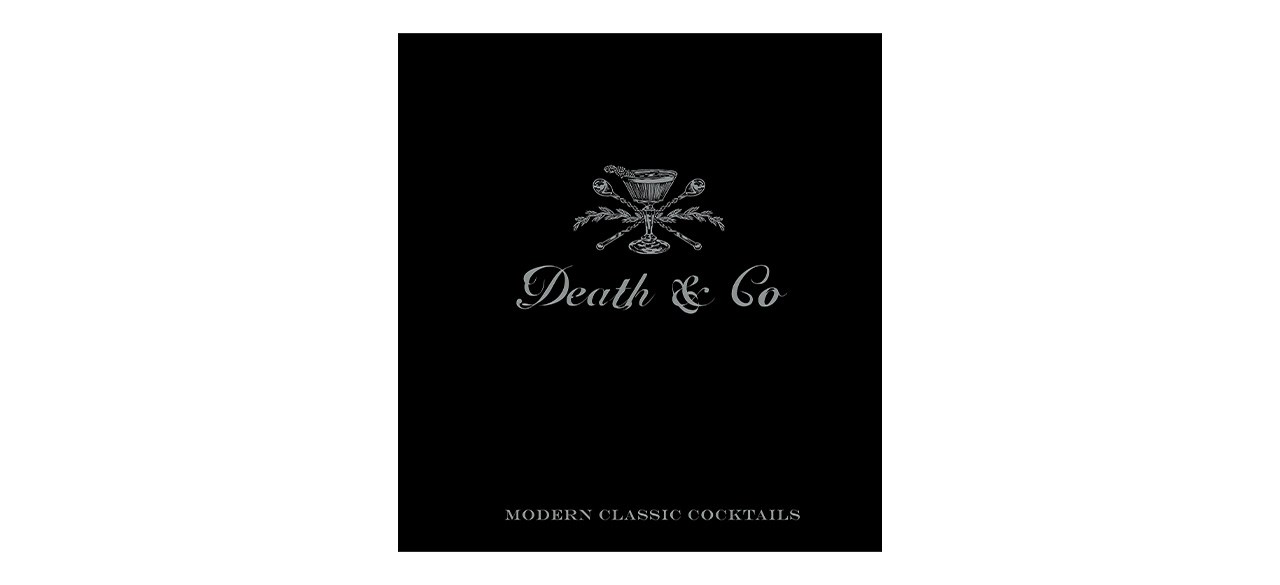 "Death and Co." by David Kaplan
Don't be put off by the unconventional name. This expansive recipe book comes from one of the most respected authors in cocktails.
Sold by Amazon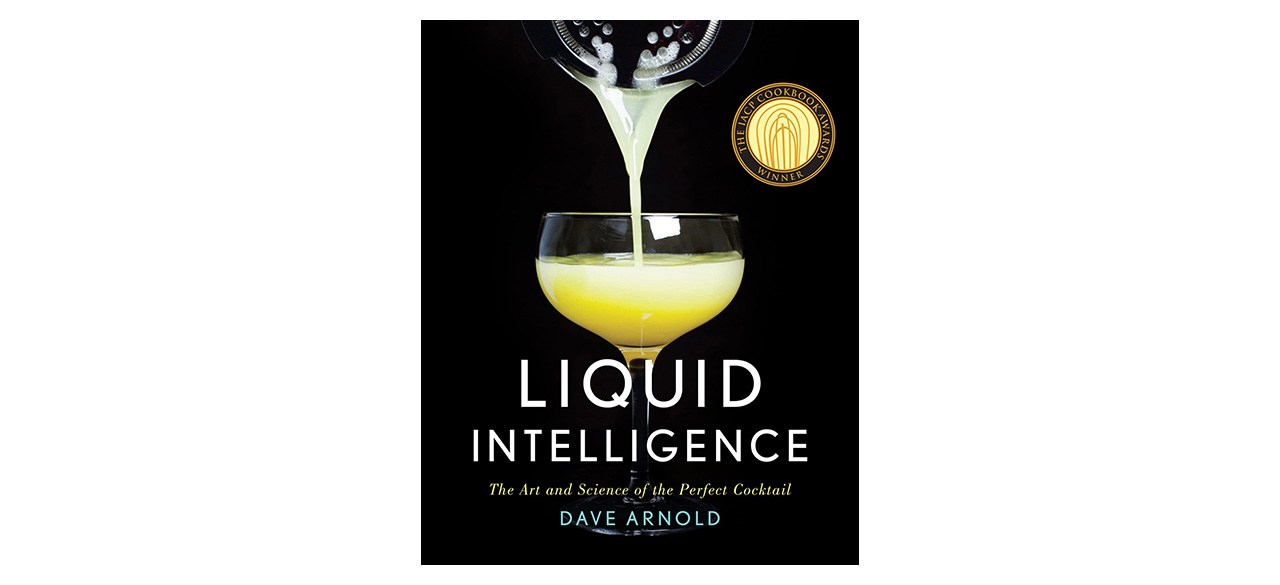 "Liquid Intelligence" by Dave Arnold
This book goes in-depth to explain how and why mixologists create new flavors and methods for drinks. This is a great option if you're looking for new drink ideas and clear explanations for why certain techniques and combinations work well together.
Sold by Amazon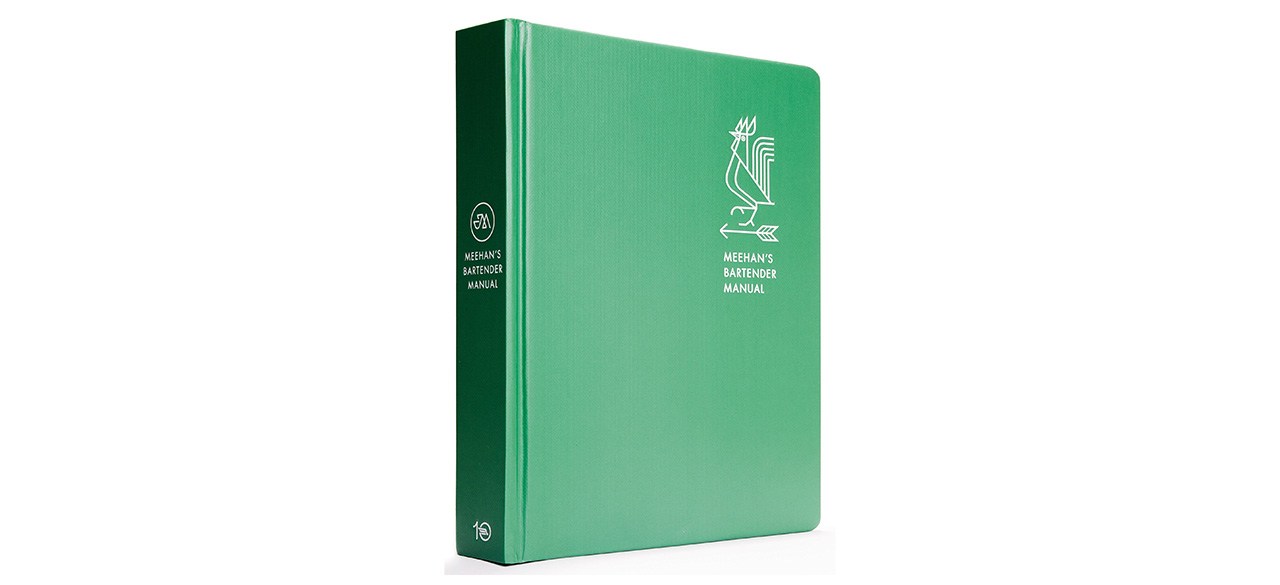 "Meehan's Bartender Manual" by Jim Meehan
Not only is this a great resource for those new to cocktail mixing, but it's also commonly found behind high-end bars around the world.
Sold by Amazon
Home bartending FAQ
Q. How can I learn about cocktail mixing?
A. One easy and fun suggestion is to visit some local high-end cocktail bars for inspiration. If you go when it's not terribly busy — for example, on a Sunday afternoon or Monday, Tuesday or Wednesday evening — you might have the opportunity to chat up the bartender for some local or seasonal tips.
However, a more thorough, lasting way to gain knowledge is to read books about it. Bartenders across the industry recommend the four books listed above, which offer insight into the origins and techniques behind different drinks as well as both popular and niche recipes.
Q. Do specific liquor brands make a big difference when used in cocktails?
A. Absolutely. Look at dark rums, for example. Myers's Dark and Angostura 1919 are both iconic, aged rums, but they have very different flavor profiles that work in different types of drinks. Conduct some research in order to determine the best brands and variants. Then, use them in your new creations to compare and contrast their usefulness.
Q. Are the types of glasses used for serving cocktails important?
A. Yes, more so than many people realize. The thickness of a glass's rim, the glass's heat retention properties, how much of the drink's surface area is exposed and how the beverage contacts the tongue all make a big difference in the taste and feel of a cocktail. While you can usually find affordable versions of most styles, premium cocktail glasses tend to feel much more pleasant to drink from and hold.
Want to shop the best products at the best prices? Check out Daily Deals from BestReviews.
Sign up here to receive the BestReviews weekly newsletter for useful advice on new products and noteworthy deals.
Chris Thomas writes for BestReviews. BestReviews has helped millions of consumers simplify their purchasing decisions, saving them time and money.
BestReviews spends thousands of hours researching, analyzing, and testing products to recommend the best picks for most consumers.
Copyright 2023 BestReviews, a Nexstar company. All rights reserved.