This is an archived article and the information in the article may be outdated. Please look at the time stamp on the story to see when it was last updated.
What you need to make delicious breads
IN THIS ARTICLE:
The traditional bread-making process involving yeast and dough kneading can be cathartic. It's also tricky and potentially time-consuming. Denser breads that don't need to proof or rise — like banana bread — are much easier to throw together with bakery-quality results. With a good recipe, that is.
We consulted life-long bakers from the South to get these family recipes for sweet breads that are easy to make even for beginners. These loaves have been made for bake sales, brought to family gatherings, delivered to new neighbors, and enjoyed on many mornings.
Take a look at these tried-and-true recipes and tips if you want to elevate your breakfast options. Or if you're just looking for a rewarding way to fill your time at home.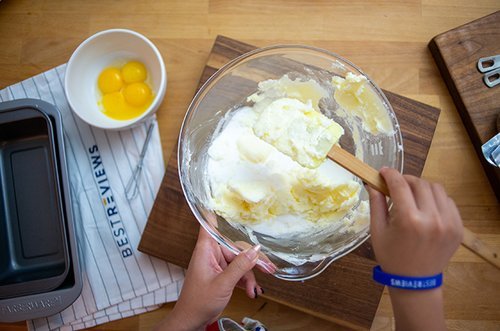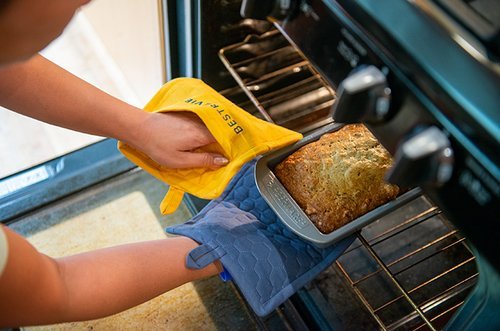 Wilma's Banana Nut Bread
Take those blackening, overripe bananas and turn them into crowd-pleasing banana bread. The great news about this recipe is that you can freeze ripe bananas and save them until you're ready to bake. Just thaw them out and mash before adding them to the batter.
A note from the baker: "This recipe requires a few extra steps, but the moistness and depth of flavor are well worth the effort. This is a family recipe, and we assume Wilma is a friend of my husband's grandmother."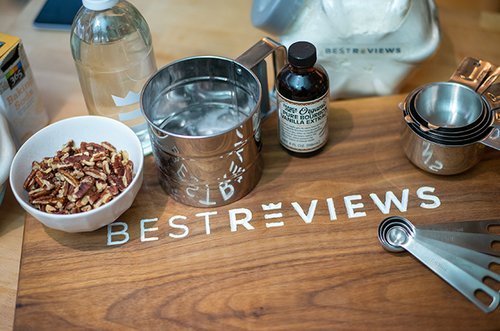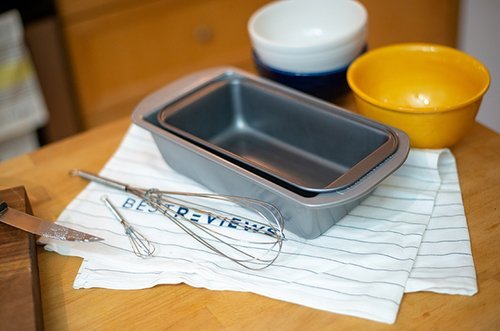 Ingredients
2 1/2 cups sugar.
1 cup shortening.
4 eggs, separated.
3 cups sifted all-purpose flour.
1 1/2 teaspoons baking soda.
1 teaspoon salt.
6 tablespoons buttermilk.
2 teaspoons vanilla extract.
2 cups mashed ripe bananas (about 5 medium bananas).
1 cup chopped toasted pecans and/or walnuts.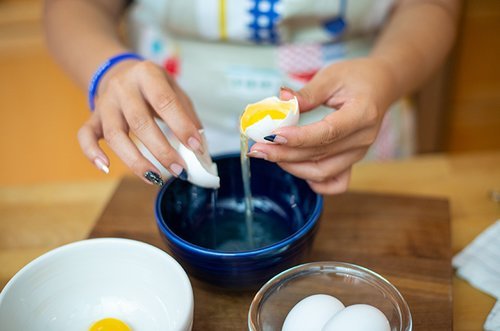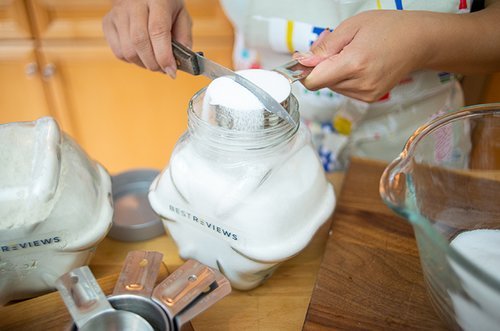 Directions
Preheat the oven to 300 degrees. Grease and flour two loaf pans.
Whip the egg whites with a beater until soft peaks form, then transfer to a mixing bowl and set aside. Cream the shortening and sugar together until light and fluffy. In a small bowl, whisk together the egg yolks and buttermilk.
In another bowl, sift together the flour, baking soda, and salt. Add the flour mixture to the shortening and sugar alternately with the yolk mixture, beginning and ending with the flour mixture. Mix until blended (but be sure not to overmix).
Add vanilla, bananas, and pecans. With a spatula, fold in the egg whites carefully. To make smaller loaves, divide the batter between two loaf pans and bake for one and a half hours. To make one big sheet cake, pour batter into a larger tube pan at 325 degrees for one and a half hours.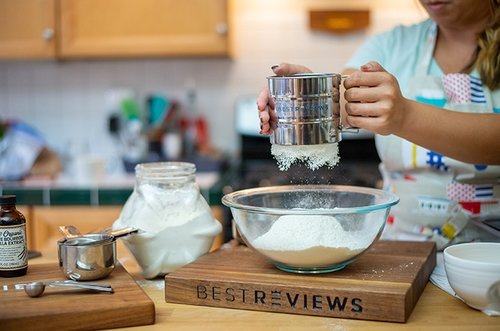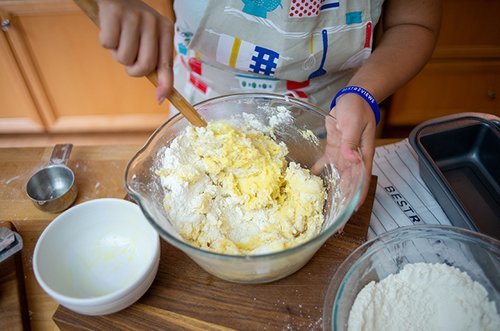 Tips
Stopping periodically and wiping down the sides of the mixing bowl with a spatula will yield a well-blended batter.

Very ripe bananas are key to this recipe. They're easier to mash and impart a sweeter flavor to the bread. You can peel and freeze bananas to use them later in recipes; just take them out of the freezer and allow them to defrost before you begin. An alternative idea is to ripen bananas by placing them (unpeeled) on a pan in a 300-degree oven for 30 minutes. Let them cool to room temperature before using.

Buttermilk is purchasable in powdered form at the grocery store. When properly stored in the refrigerator, its shelf life is six to 12 months. Add the powder to the dry ingredients, and the appropriate amount of water to the wet ingredients.

Greasing the pans with butter and dusting them with sugar can create a delicious crust. Make sure to coat every surface well.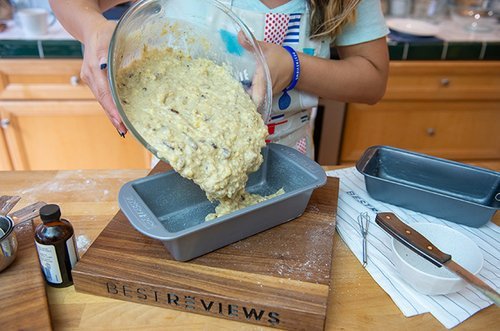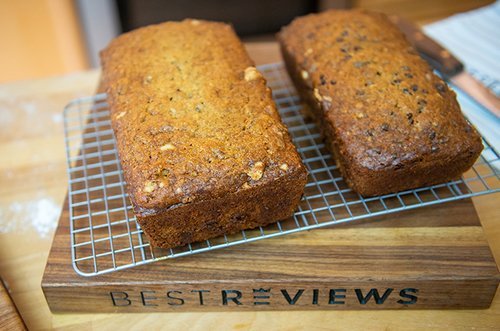 Glazed poppy seed bread
If you're a fan of poppy seed muffins, try this sweet, orange-glazed poppy loaf. The best part: Cleanup is easier if you opt to make bread rather than muffins, as bread tins have fewer surfaces.
A note from the baker: "While you can simplify and leave off the glaze, that extra step really elevates this recipe, and the orange juice adds a nice zest."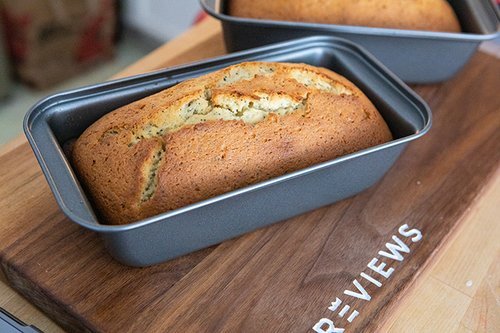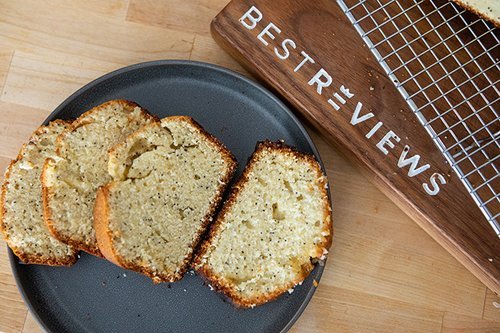 Ingredients
3 cups all-purpose flour.
2 1/2 cups sugar.
1 1/2 teaspoons salt.
1 1/2 teaspoons baking powder.
3 eggs, lightly beaten with a whisk or fork.
1 1/2 cups milk.
1 1/8 cups neutral oil.
1 1/2 tablespoons poppy seeds.
1 1/2 teaspoons vanilla flavoring.
Directions
Preheat the oven to 350 degrees.

Whisk flour, salt, and baking powder together in a large mixing bowl. Add eggs, milk, oil, poppy seeds, and vanilla and beat for two minutes.

Pour into two large greased and floured loaf pans and bake for one hour.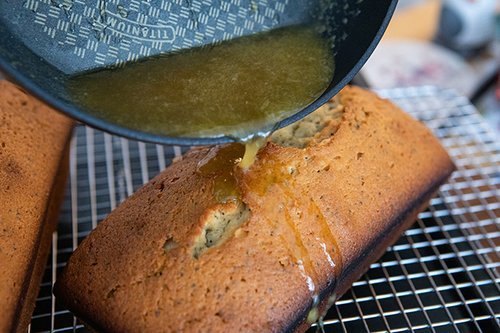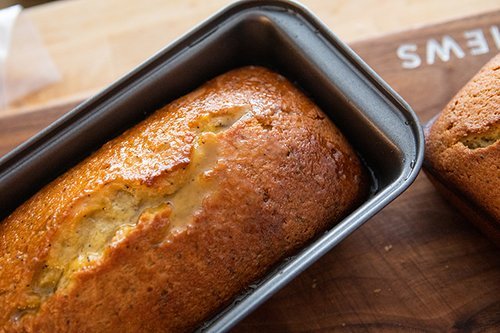 Glaze ingredients
3/4 cup sugar.
1/4 cup orange juice.
1/2 teaspoon vanilla extract.
1/2 teaspoon butter flavoring.
1/2 teaspoon almond flavoring.
Directions
Mix all ingredients and heat over low heat until sugar melts.
Pour the mixture over the hot loaves and cool in pans.
Spiced zucchini bread
Though this bread has zucchini in it, it's not a savory recipe. It's more like a sweet cinnamon-and-pineapple-flavored bread. It helps you sneak in some fruits and vegetables (though we won't pretend it's healthy). This is also a wonderful way to use a bumper crop of zucchini.
A note from the baker: "This bread batter freezes well. When you know guests are coming, pull a bag out to make a dessert without all of the trouble of making the bread. You've already done all of the work!"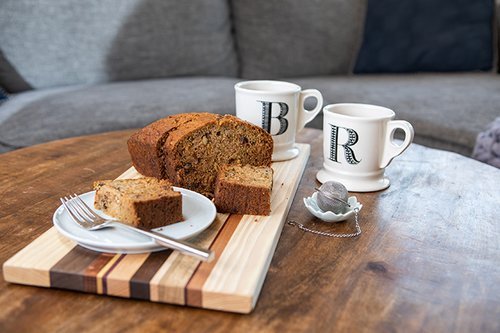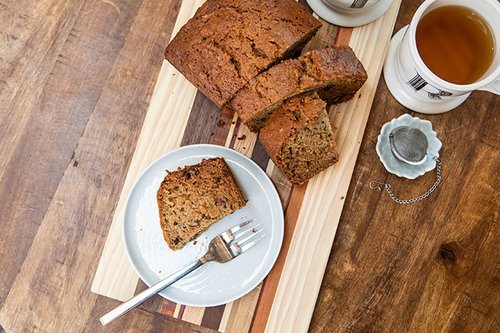 Ingredients
3 cups all-purpose flour.
2 teaspoons baking soda.
1 teaspoon salt.
1/2 teaspoon baking powder.
1 1/2 teaspoons ground cinnamon.
3/4 cups chopped walnuts or pecans.
3 eggs, lightly beaten with a fork or whisk.
2 cups sugar.
1 cup vegetable oil.
2 teaspoons vanilla extract.
8 ounces crushed pineapple, drained.
2 cups coarsely shredded zucchini.
Directions
Preheat the oven to 350 degrees. Using shortening, grease and flour two large loaf pans.

Combine flour, soda, salt, baking powder, cinnamon, and nuts in a bowl. Whisk to combine. Set aside.

Beat eggs lightly in the bowl of a mixer. Add sugar, oil, and vanilla, then beat until creamy. Stir in zucchini and drained pineapple, then add the dry ingredients. Stir only until the dry ingredients are moistened.

Pour batter into the loaf pans and bake for one hour or until done. Start checking at around 40 minutes by inserting a knife in the center. If it comes out clean, the loaf is done. After you pull the bread out of the oven, cool for 10 minutes in the pans, then remove from the pans and place on a cooling rack until completely cooled.
Tips
You can pour this batter into a zip-top bag and freeze. When ready to bake, place in the refrigerator for a few hours or overnight until defrosted, then bake as directed above.

Baked zucchini bread also freezes well. Be sure to let loaves cool completely, then wrap them securely in aluminum foil or in freezer bags.
Best baking equipment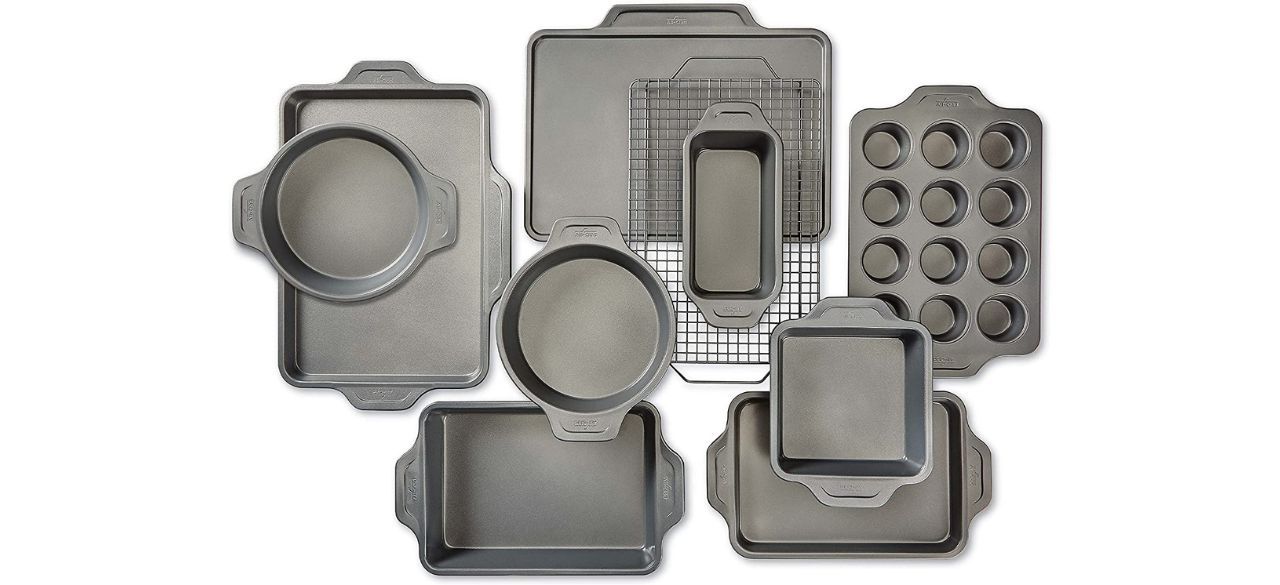 The All-Clad Pro-Release Nonstick Bakeware Set comes with every kind of pan you could need.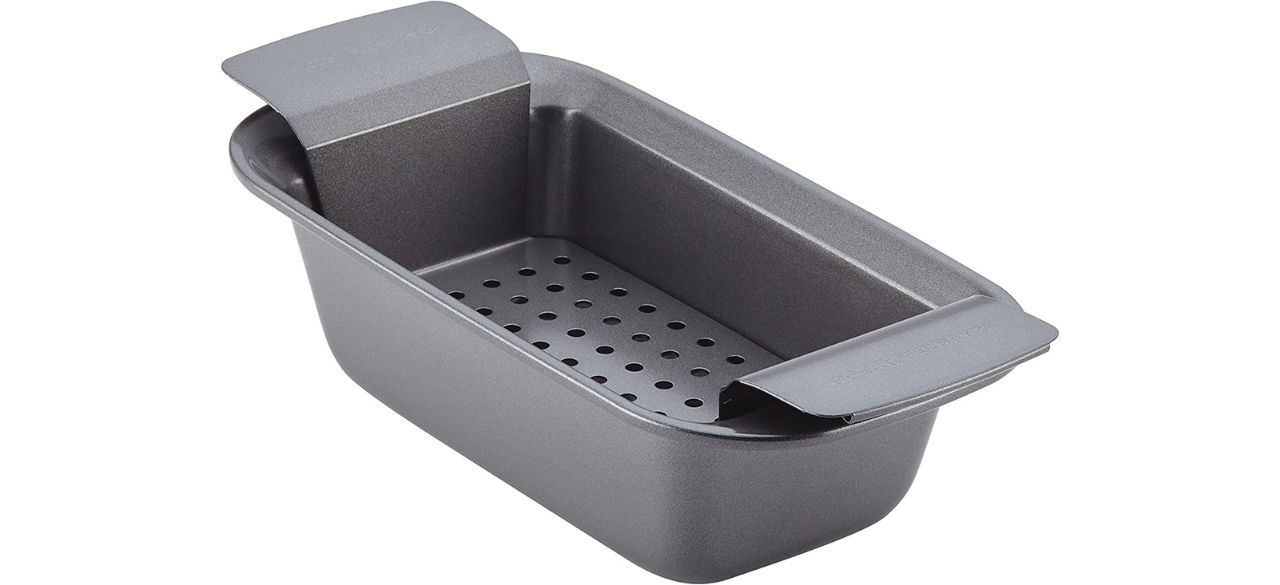 The Rachael Ray Loaf Pan has wide handles and an interior lifting pan.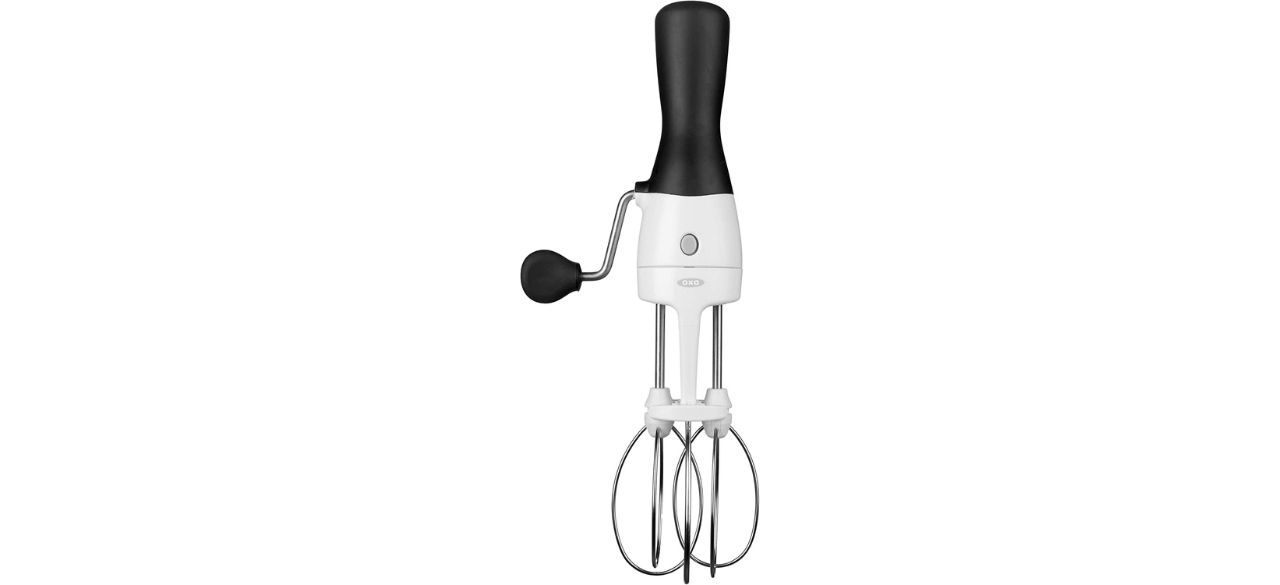 The OXO Good Grips Egg Beater has a soft, non-slip grip.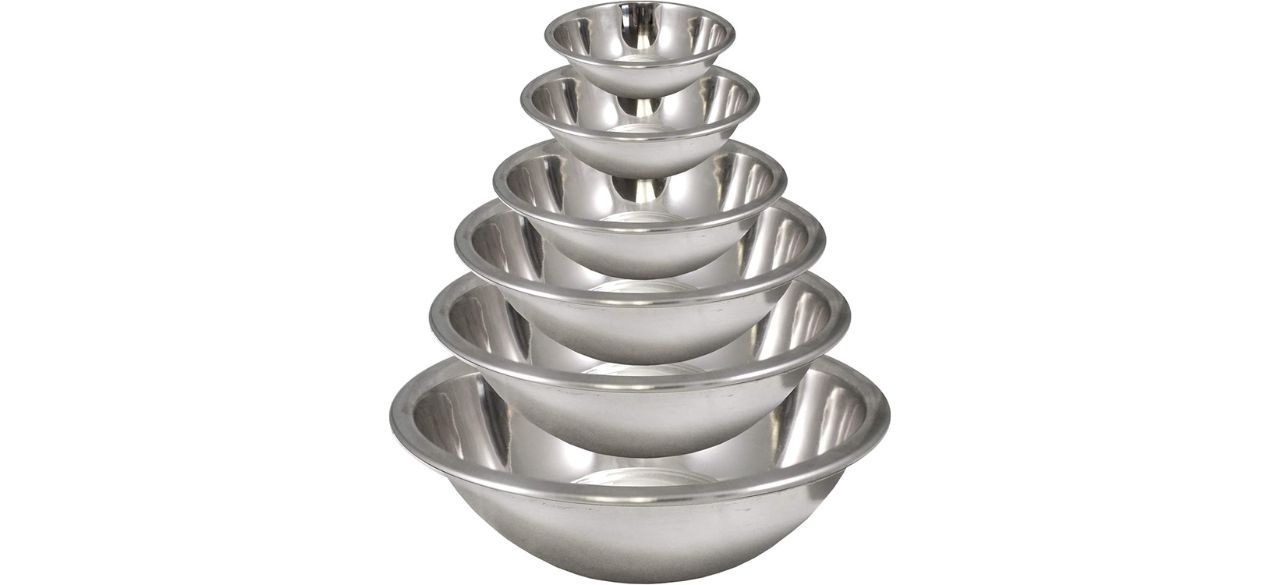 The Homearray Stainless Steel Mixing Bowls Set contains six bowls. The quantities range from three-quarters of a quart to 8 quarts.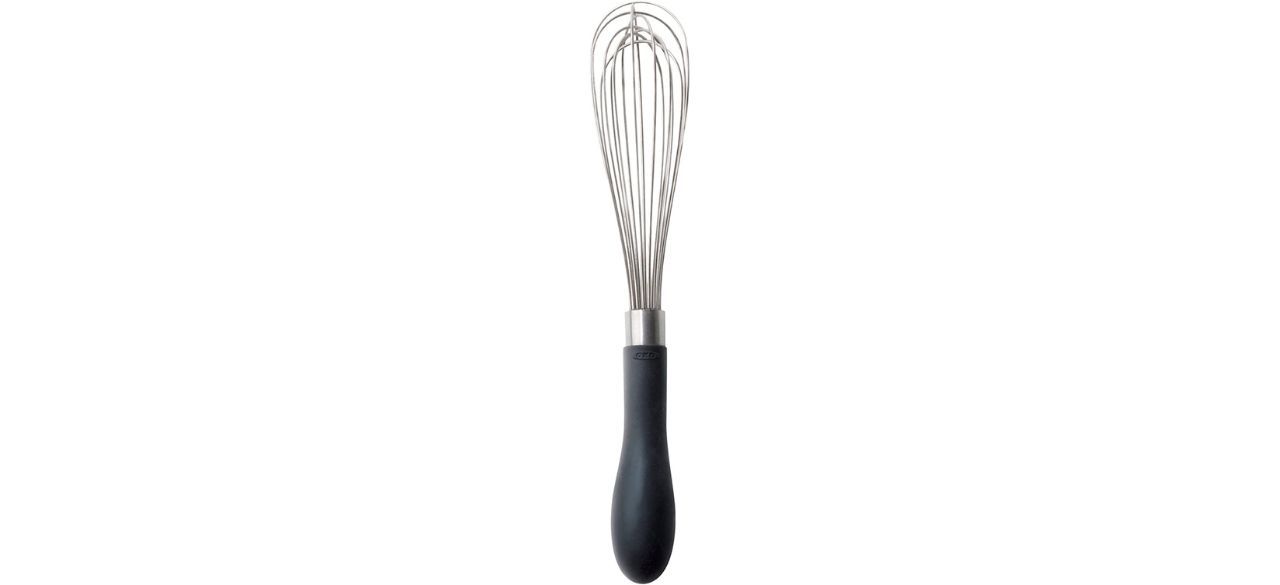 The OXO Good Grips Whisk is 9 inches long and dishwasher-safe.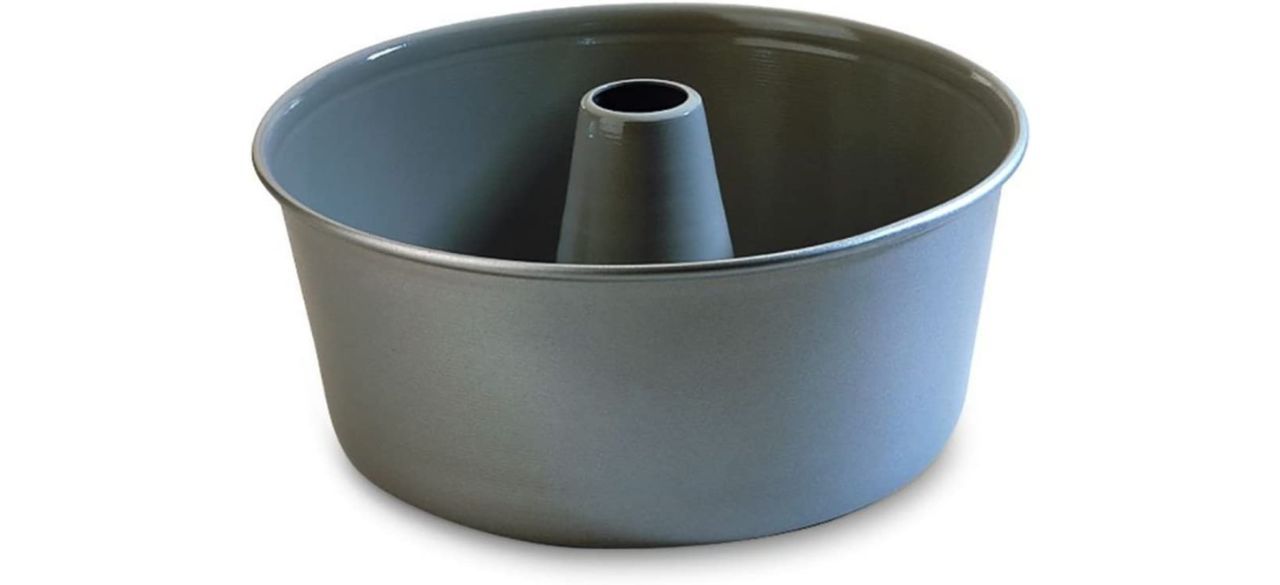 The Nordic Ware Proform Cake Pan is made to last for many years and many recipes.
Want to shop the best products at the best prices? Check out Daily Deals from BestReviews.
Sign up here to receive the BestReviews weekly newsletter for useful advice on new products and noteworthy deals.
Cameron Pitts writes for BestReviews. BestReviews has helped millions of consumers simplify their purchasing decisions, saving them time and money.
Copyright 2023 BestReviews, a Nexstar company. All rights reserved.