Indoor gardening can be a rewarding hobby, whether you want to fill your house with lush tropical plants or create a kitchen garden of herbs and vegetables. Thanks to heating, a fall indoor garden can support plants that would die outdoors at this time of year.
This fall indoor garden buying guide can help you find everything you need for growing plants in your home. Which items you need depends on what you intend to grow or maintain.
In this article: Remote Shutter Watering Can for Indoor Plants, GardenBasix Self-Watering Pots and La Jolie Muse Ceramic Planter with Wood Stand.
What is indoor gardening?
Indoor gardening is any form of gardening done inside your home. It can take the form of anything from keeping basic houseplants or growing herbs on the kitchen windowsill to full-on vegetable cultivation or growing flowers from seed.
It's up to you what kind of indoor gardening you want to do, but some require more equipment than others. For instance, you'll probably need lighting and heating equipment to grow vegetables from seed. To keep cactuses, you need to put them on a sunny windowsill and water them occasionally.
What do you need for an indoor garden?
While you don't need all these items for an indoor garden, you'll need some. You can choose depending on what you want to grow indoors.
Containers: In most cases, you'll need a container, whether that's a basic nursery pot, a ceramic planter or a seed tray to start seedlings.
Soil: Unless you're growing hydroponically, soil is essential. Most plants do well in an all-purpose potting mix, but cactuses and succulents need ample drainage, so choose an appropriate potting mix.
Seeds: If you want to grow plants from seed, you'll need the seeds to do so. Some plants are quicker and easier than others to grow from seed, such as herbs and leafy greens.
Plants: Not everyone wants to grow their plants from seed, in which case, you'll need some already-established plants.
LED grow lights: If you want to grow plants with hefty sunlight requirements, they'll do best under full-spectrum LED grow lights.
Heating pad: When germination plants from seeds, the process is generally quicker and has a greater success rate when you use a heating pad.
Watering can: A compact watering can is essential for keeping your indoor plants hydrated.
Hydroponic growing systems: LED herb gardens and larger LED growing systems make growing edible plants simpler.
Indoor gardening in the fall
Indoor gardening isn't all that different in fall compared to other seasons, assuming your home is well-heated. However, light levels are lower, so you're more likely to need the help of LED grow lights for herbs and vegetables. A heating pad is also helpful for germinating seedlings, especially if you don't want to waste money heating your home when you're not in.
Best indoor gardening products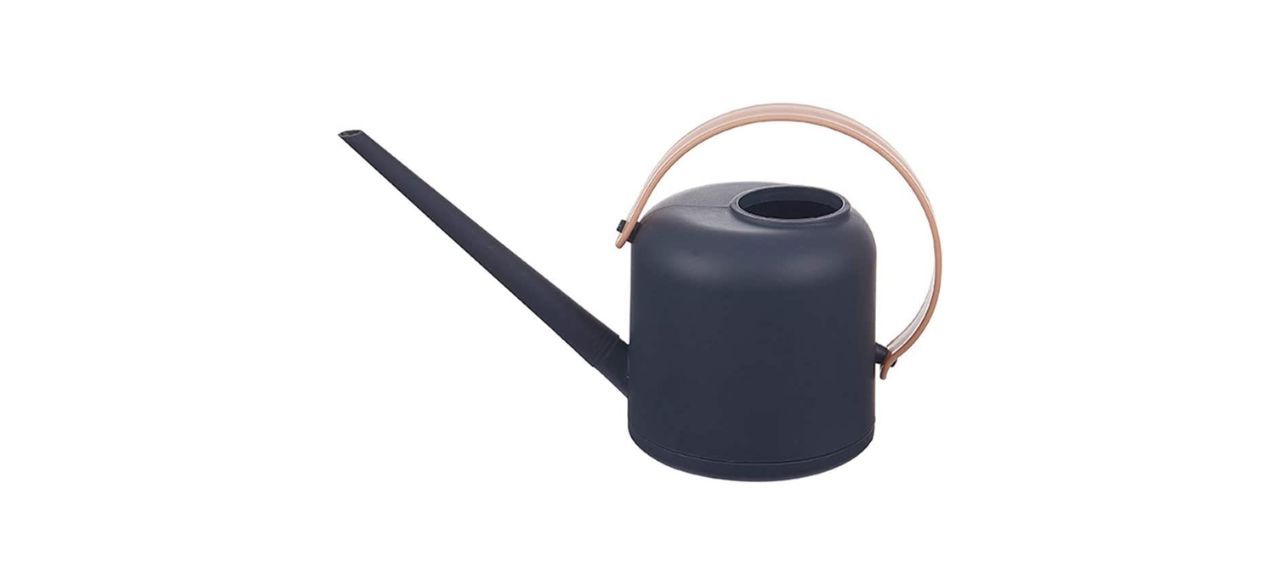 Remote Shutter Watering Can for Indoor Plants
With a half-gallon capacity, this watering can is compact enough for indoor use but not so small that it needs constant refilling to tackle your entire plant collection. The long spout helps reach plants that are difficult to water or have specific watering needs, such as not getting the leaves wet.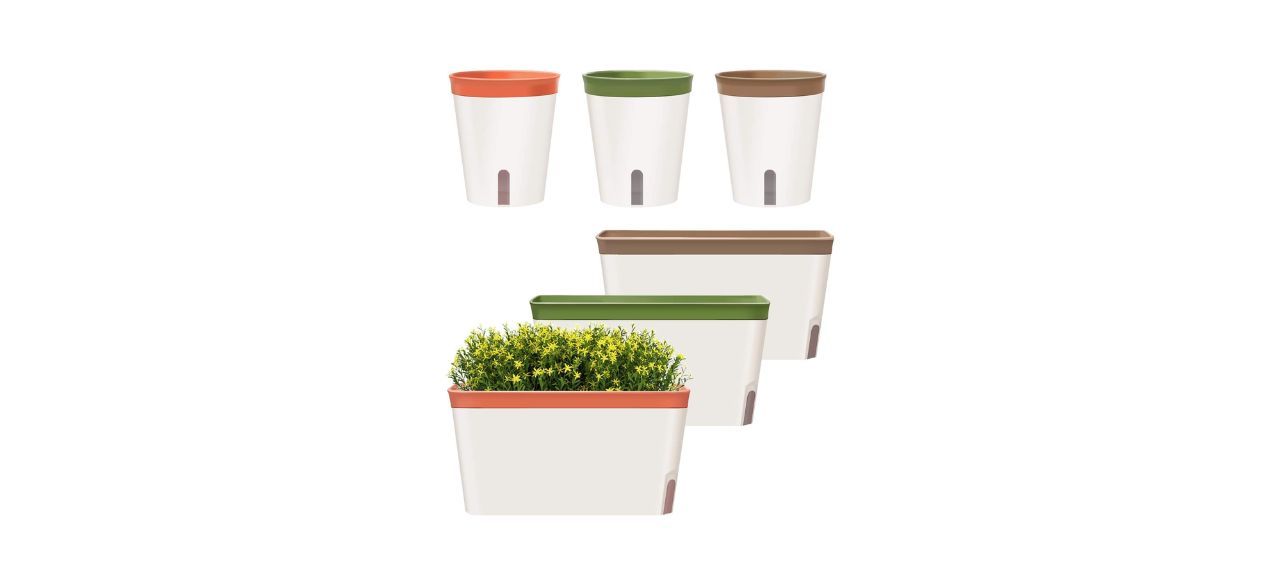 GardenBasix Self-Watering Pots
This set of six self-watering pots includes three 5-inch round pots and three 11-inch trough-style pots that are great for herbs. The self-watering design is great for busy or forgetful indoor gardeners, helping keep your plants well-hydrated.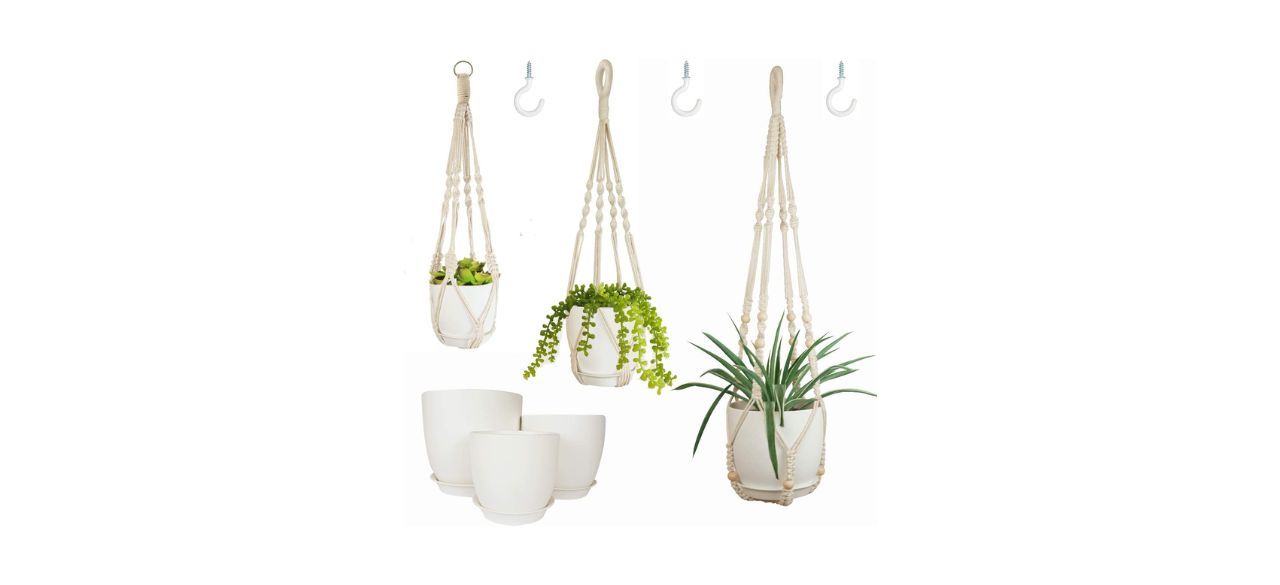 Bouqlife Three-Pack Macrame Plant Hangers with Pots
These macrame hanging planters are ideal if you're looking for a stylish way to display indoor plants. You get three hangers and three white pots of differing sizes, plus the hooks you need to hang the plant holders from.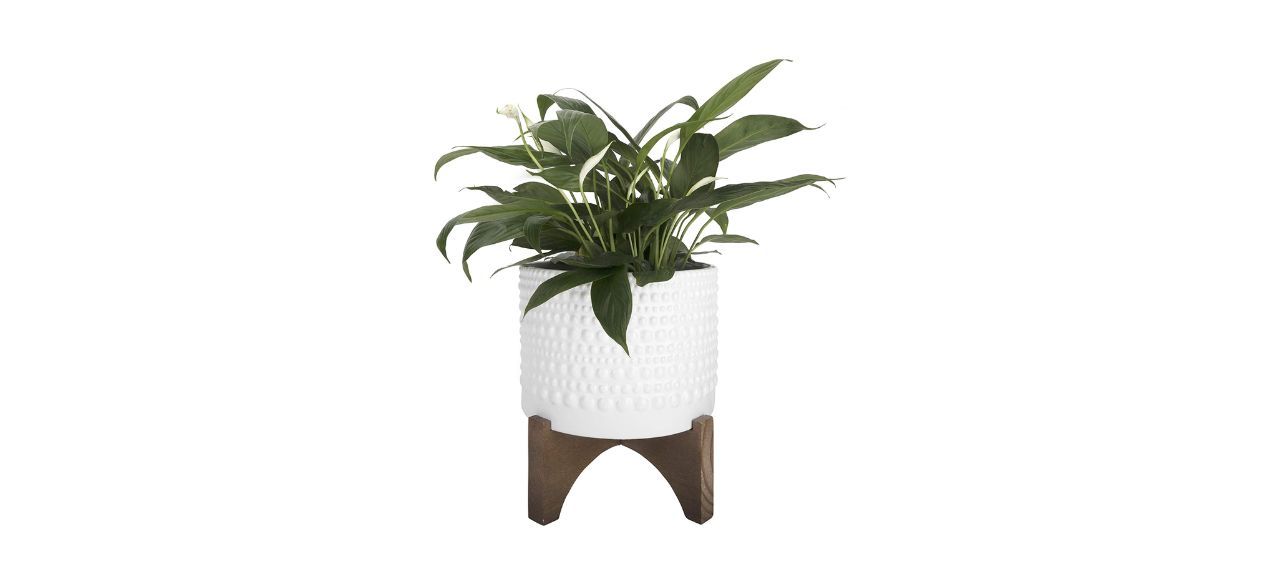 La Jolie Muse Ceramic Planter with Wood Stand
Measuring 8 inches across, this white ceramic planter is a good-looking choice for medium-sized houseplants. It comes on a wooden stand that looks great and adds to the overall effect of the planter.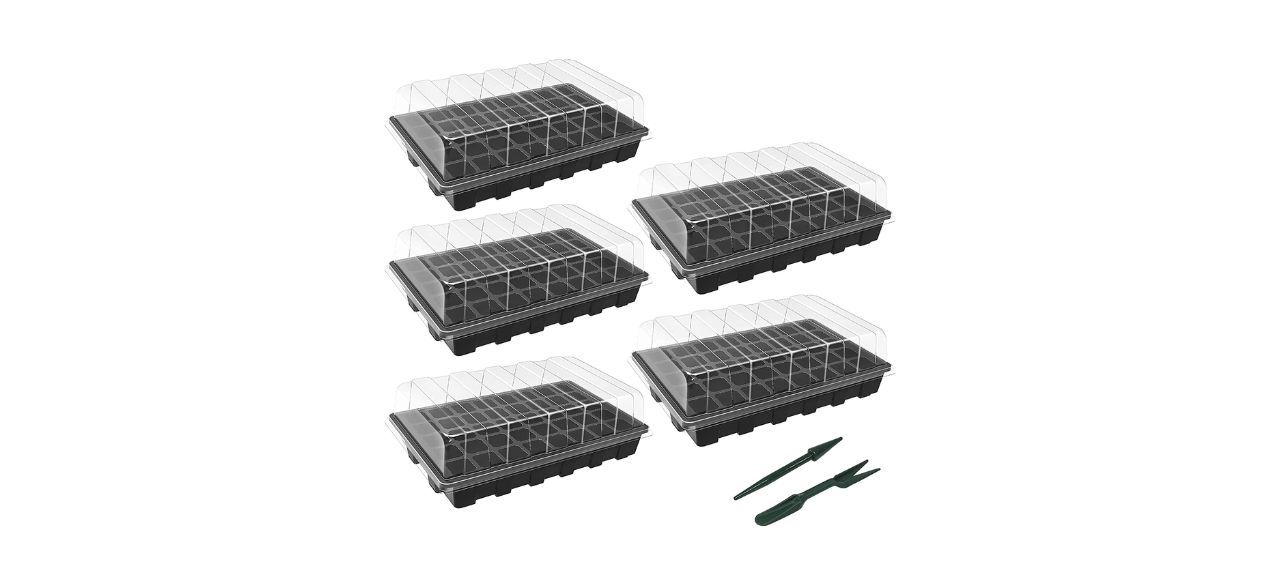 Anyone who wants to grow plants from seed should have a propagator set like this pack of five seed trays. Each tray has 40 cells, so there's plenty of space to propagate seeds, plus a dome to create a humid environment that helps with germination.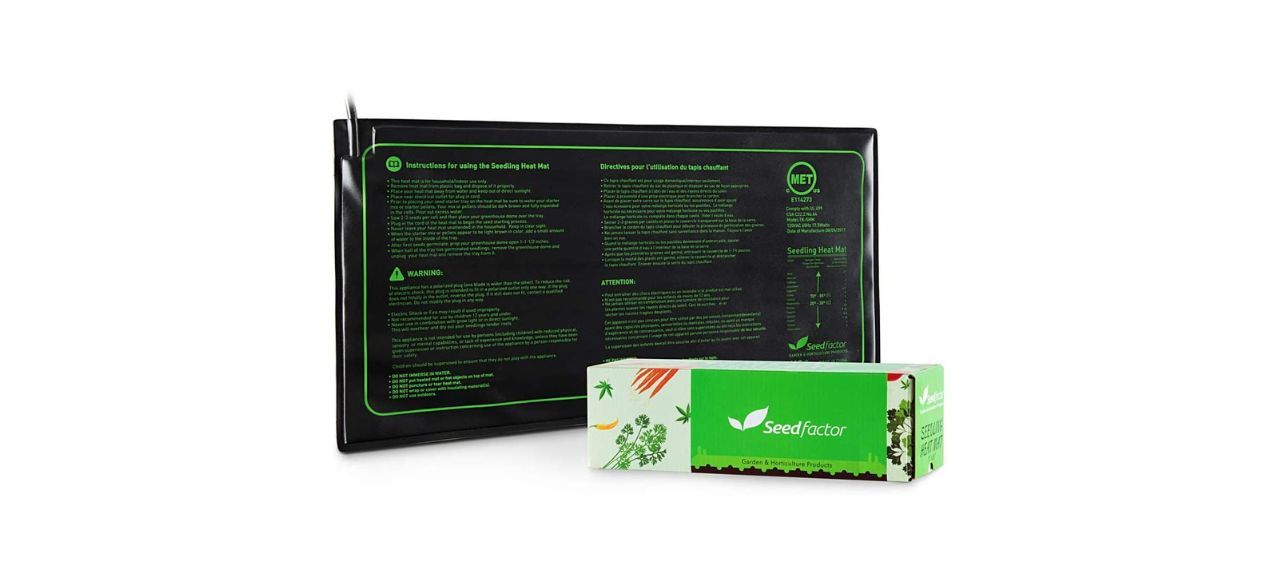 Seeds germinate much more quickly with a seedling heating mat, especially on chilly fall days. This one is available in three sizes to suit most needs and is MET-certified to give you peace of mind about safety.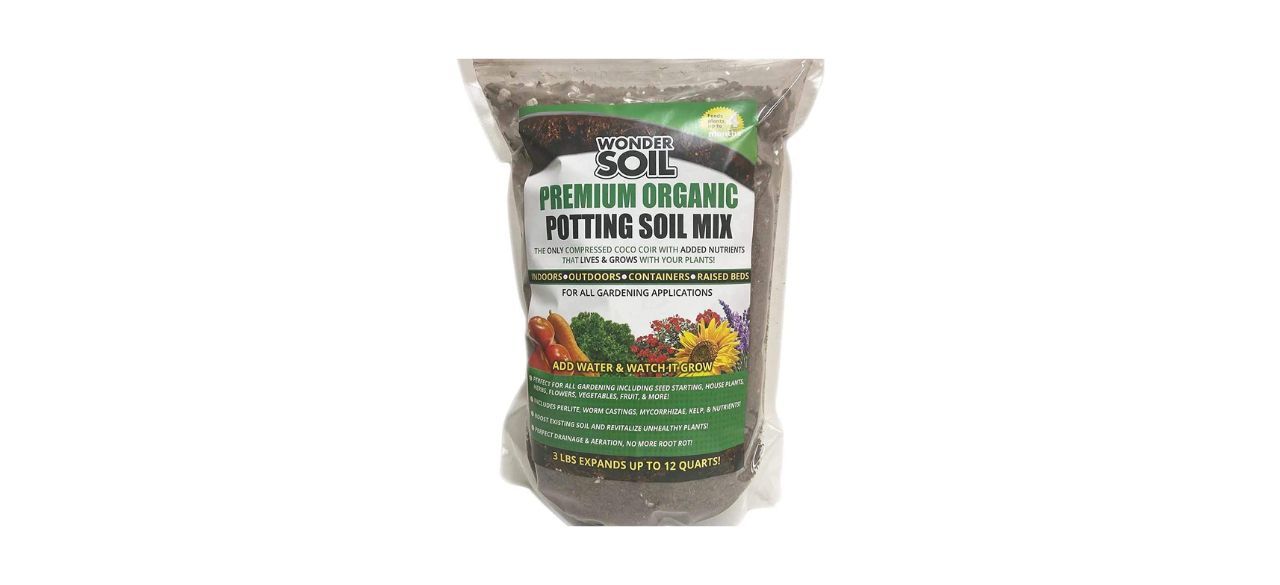 Wonder Soil Organic Potting Soil
This organic potting soil has a coco coir base, a significantly more eco-friendly alternative to peat-based soils. It also contains a range of essential nutrients to give plants everything they need as they grow.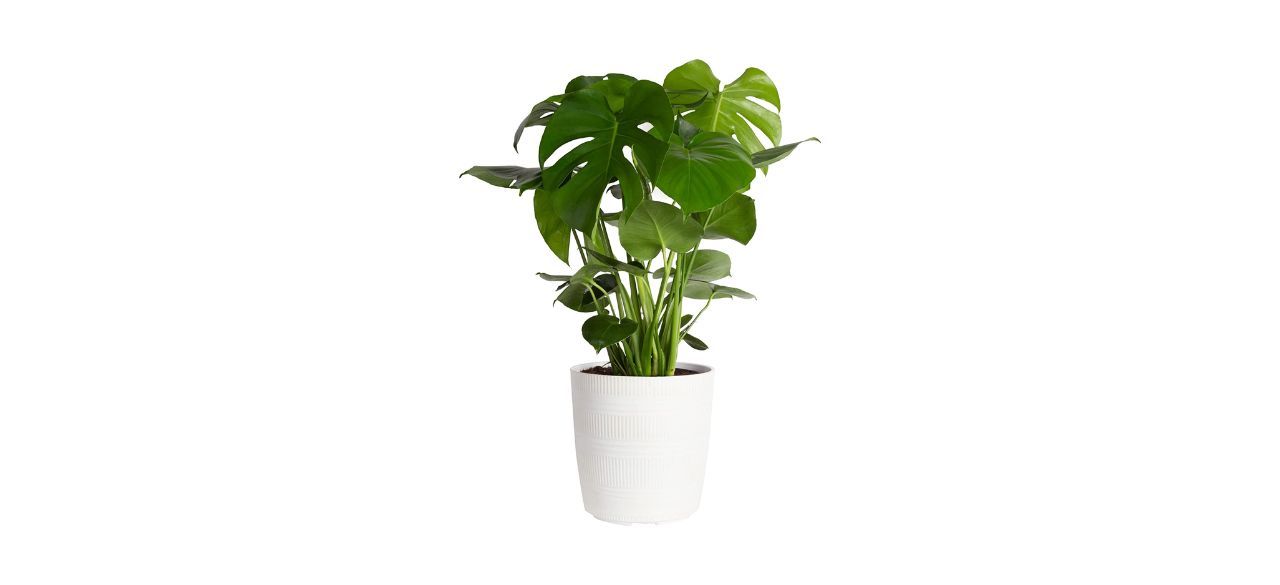 Costa Farms Monstera Deliciosa Swiss Cheese Plant
Anyone looking to add some lush tropical greenery to their indoor garden can't go wrong with a classic monstera plant. This one comes in a 9-inch decorative ceramic planter and measures 2 to 3 feet tall, so it's already reasonably well-established.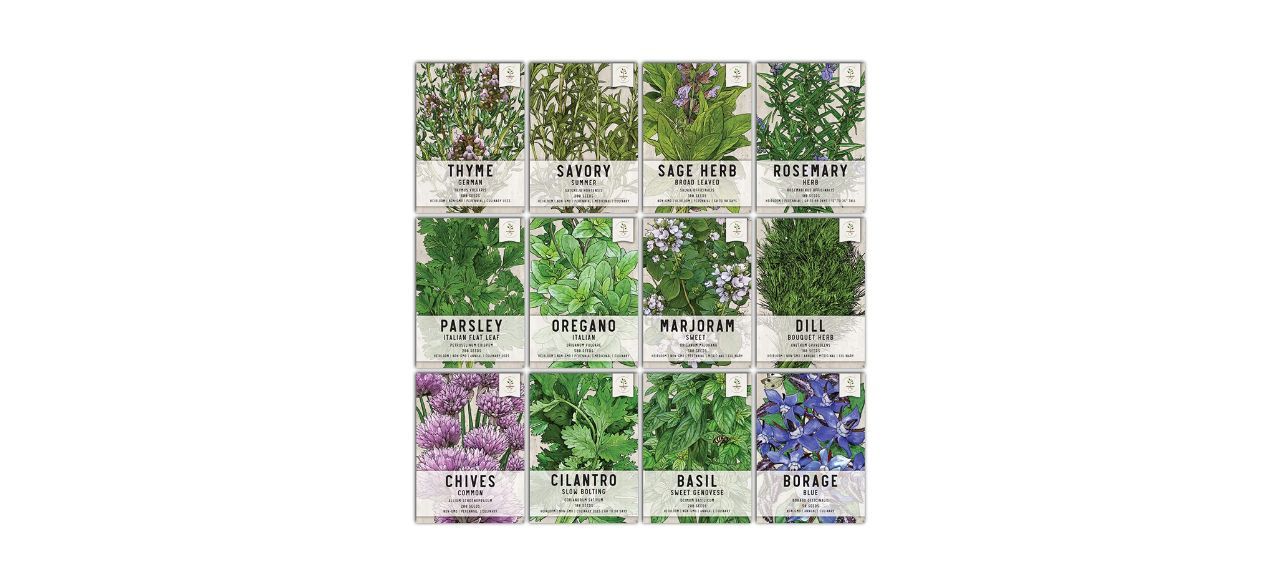 Seed Needs Culinary Herb Seed Packet Collection
If you want to grow herbs from seed, this collection has got you covered, containing cilantro, oregano, marjoram, basil, borage, chives, rosemary, dill, parsley, thyme, savory and sage. These non-GMO heritage varieties have a good germination success rate and grow well on windowsills or under LED lights.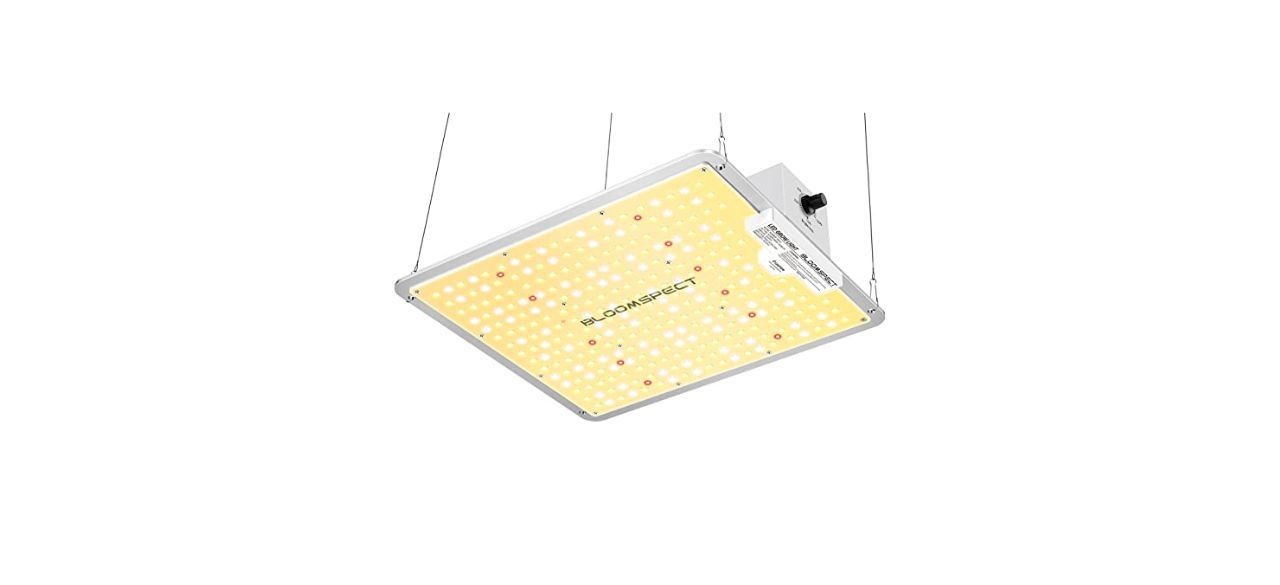 Bloomspect LED Grow Light for Indoor Plants
This large 1000-watt LED grow light is perfect for anyone serious about growing plants during fall that need a lot of light. It produces full-spectrum light to help plants grow effectively through all stages of their growing cycles.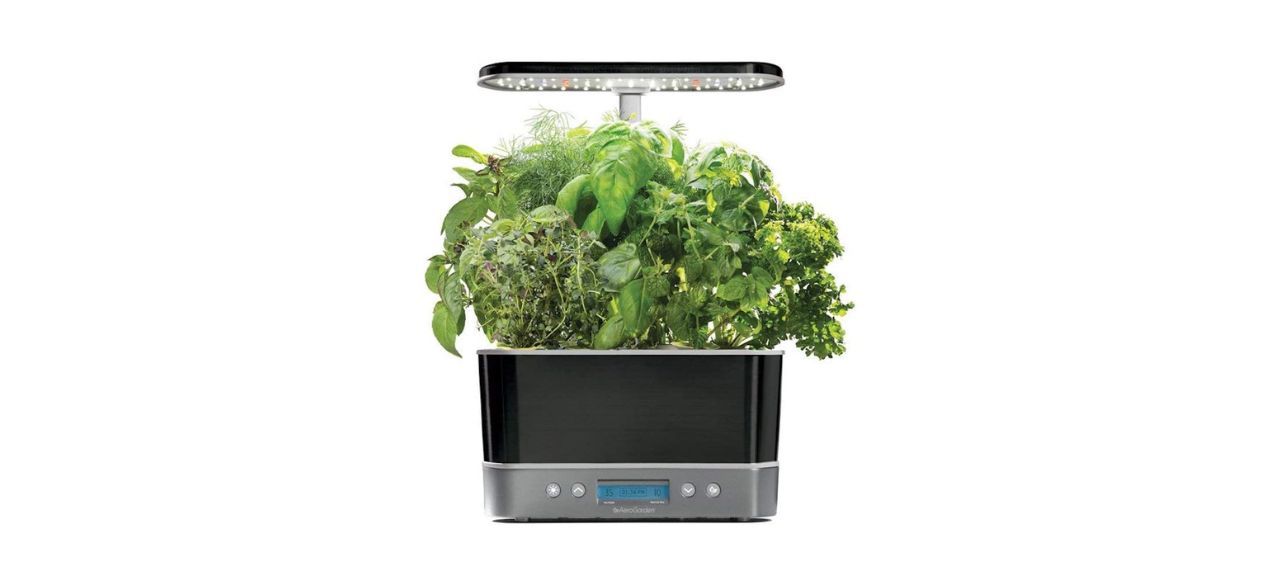 Starting an indoor herb garden is extremely easy with this hydroponic growing system. It comes with seed pods containing parsley, basil, Thai basil, thyme, mint and dill, all of which sprout and grow more quickly than herbs grown conventionally.
Want to shop the best products at the best prices? Check out Daily Deals from BestReviews.
Sign up here to receive the BestReviews weekly newsletter for useful advice on new products and noteworthy deals.
Lauren Corona writes for BestReviews. BestReviews has helped millions of consumers simplify their purchasing decisions, saving them time and money.
Copyright 2023 BestReviews, a Nexstar company. All rights reserved.