Everything your lawn needs to survive the winter
Winter weather can be cruel to lawns. To make sure your lawn survives the coldest season, it's best to start prepping in the fall to give it the best possible chance for thriving in the spring.
Before preparing your lawn for the winter, it's essential to understand the unique characteristics of the soil in your yard. You'll want to check the pH, alkaline, and acidic levels in the soil.
You don't have to be a soil scientist to do this. Fortunately, the United States Department of Agriculture offers free help through the National Institute of Food and Agriculture, which partners with the Land-Grant University (LGU) system.
The LGU system includes the 1862 public universities, the 1890 Historically Black Colleges and Universities, and the 1994 Tribal Colleges and Universities. These colleges and universities have department "extensions" with staffers who study issues about agriculture, food, and the environment that impact local communities. Contact your local university or extension for information about soil and grass specific to your region.
Once you understand which nutrients your soil needs, you'll want to weed, aerate, fertilize, water, and seed in order to effectively winterize lawn areas.
Shop this article: Roundup for Lawns, Spectracide Weed Stop and Scotts Turf Builder WinterGuard Fall Lawn Food
Weed
Weeds are unwanted plants that compete with your grass for nutrients. Think of weeds as uninvited guests to the lawn party; these party crashers soak up too much food and water and starve your lawn, so removing weeds is essential to protecting it.
Best of the best weed killer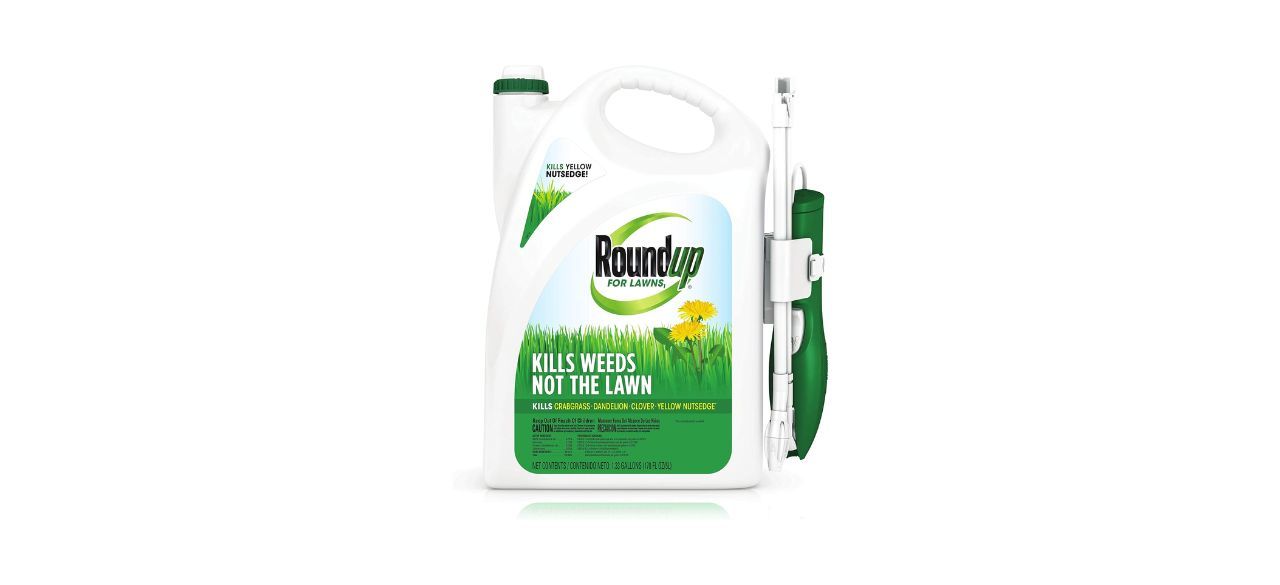 Our take: This is an affordable and effective weed killer that works immediately and is rainproof within three hours.
What we like: The extended wand allows you to spot treat your lawn.
What we dislike: Some customers reported that the battery-operated spritzer fails.
Best bang for your buck weed killer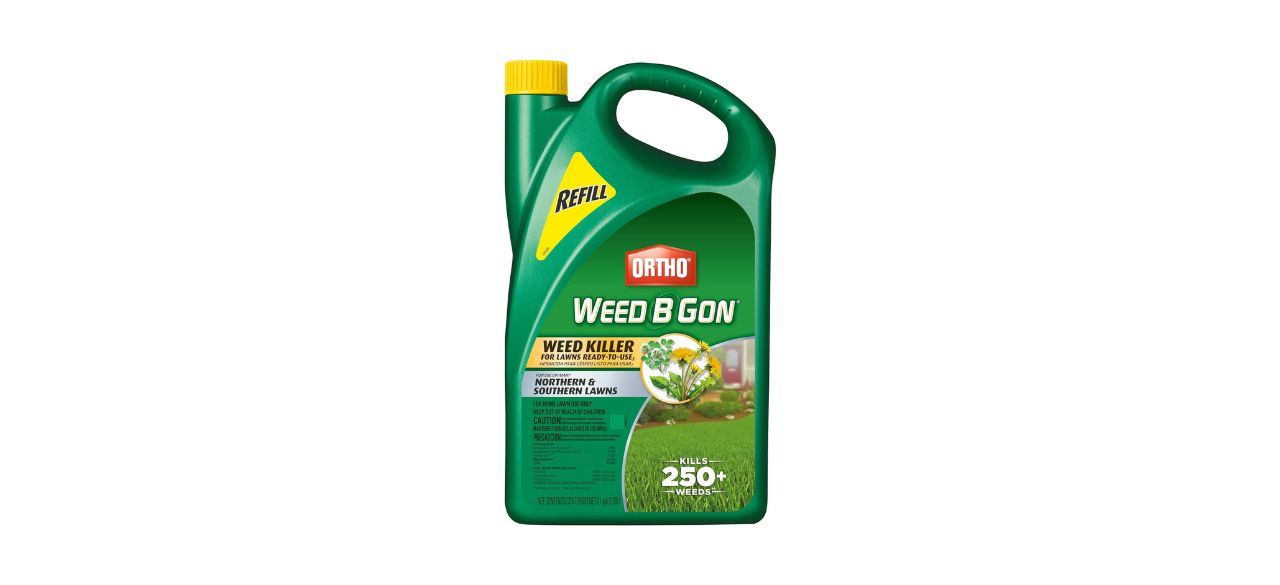 Ortho Weed B Gon Weed Killer for Lawns Concentrate
Our take: This potent chemical works on hundreds of different weeds, including the pervasive dandelion.
What we like: Ortho's B Gon is tough on weeds but not on your grass.
What we dislike: May not be as effective on clover or creeping Charlie.
Best affordable weed killer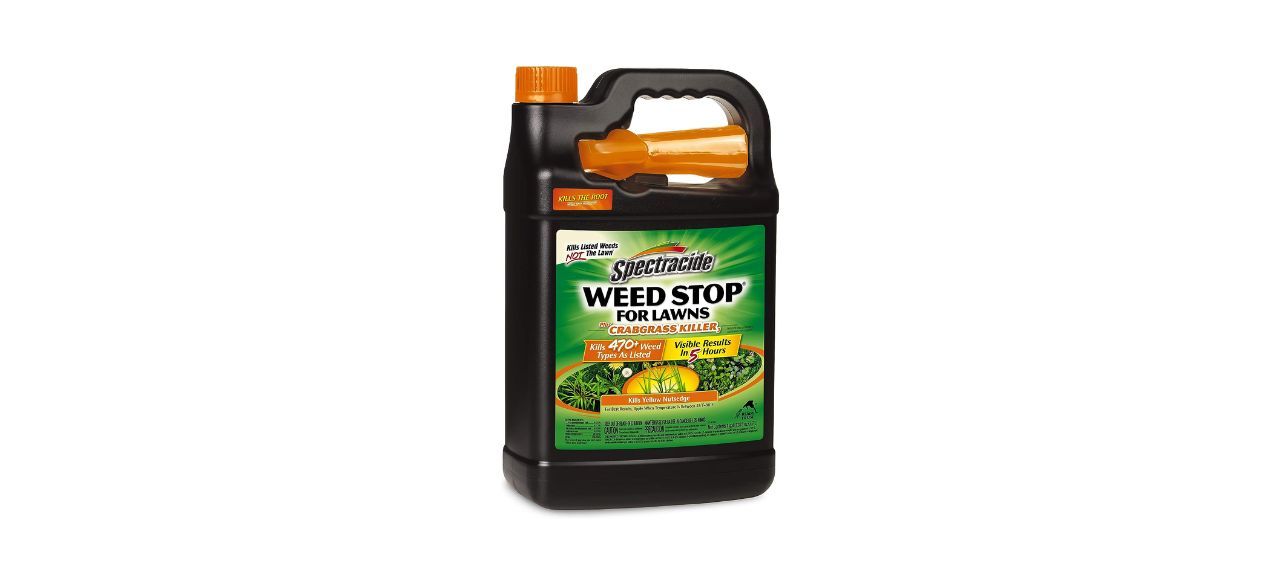 Our take: The Spectracide weed killer is a budget-friendly alternative to other brands.
What we like: It kills grassy weeds, including dandelion, chickweed, clover, crabgrass, and yellow nutsedge.
What we dislike: You may have to apply a couple of times before you see results.
Fertilize
Fertilizer is food for your lawn, which needs the proper nutrients to survive in the winter. All fertilizers include three primary ingredients: nitrogen, phosphorus, and potassium.
When you see fertilizers labeled winter, fall, or shade, keep in mind the most important part is the ratio of nitrogen, phosphorus, and potassium. Your soil test will let you know what combination of those you need.
Best of the best fertilizer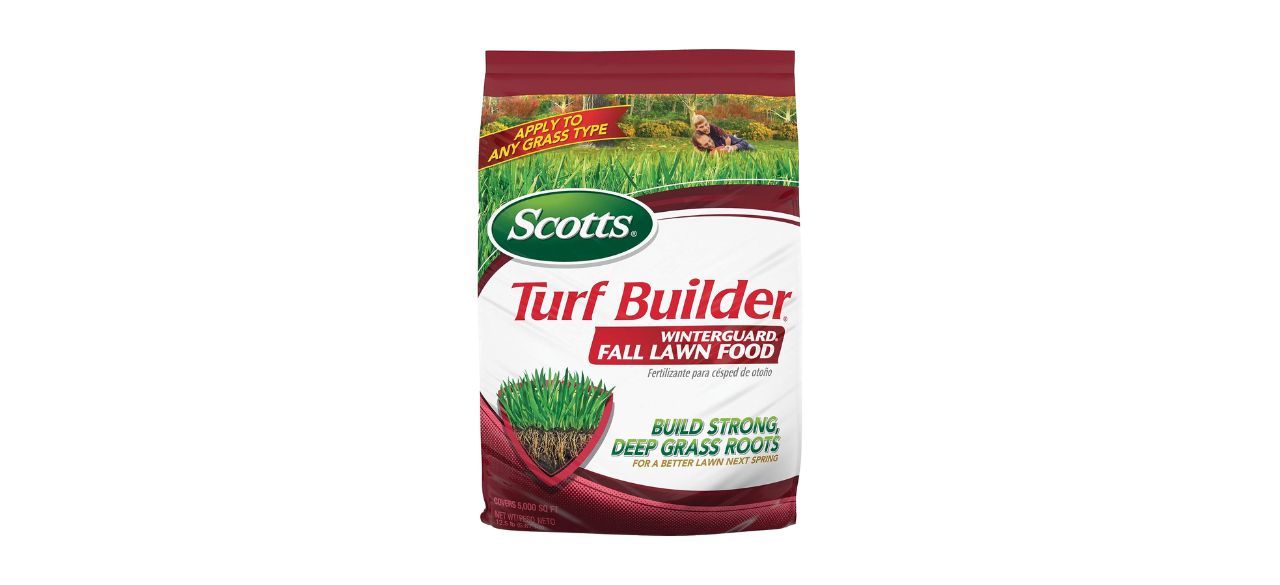 Scotts Turf Builder WinterGuard Fall Lawn Food
Our take: Delivers nutrients to the soil to build strong deep roots for a nicer lawn in the spring.
What we like: This fertilizer helps the lawn absorb water nutrients.
What we dislike: Sometimes, when stored, large clumps form in the bag.
Best bang for your buck fertilizer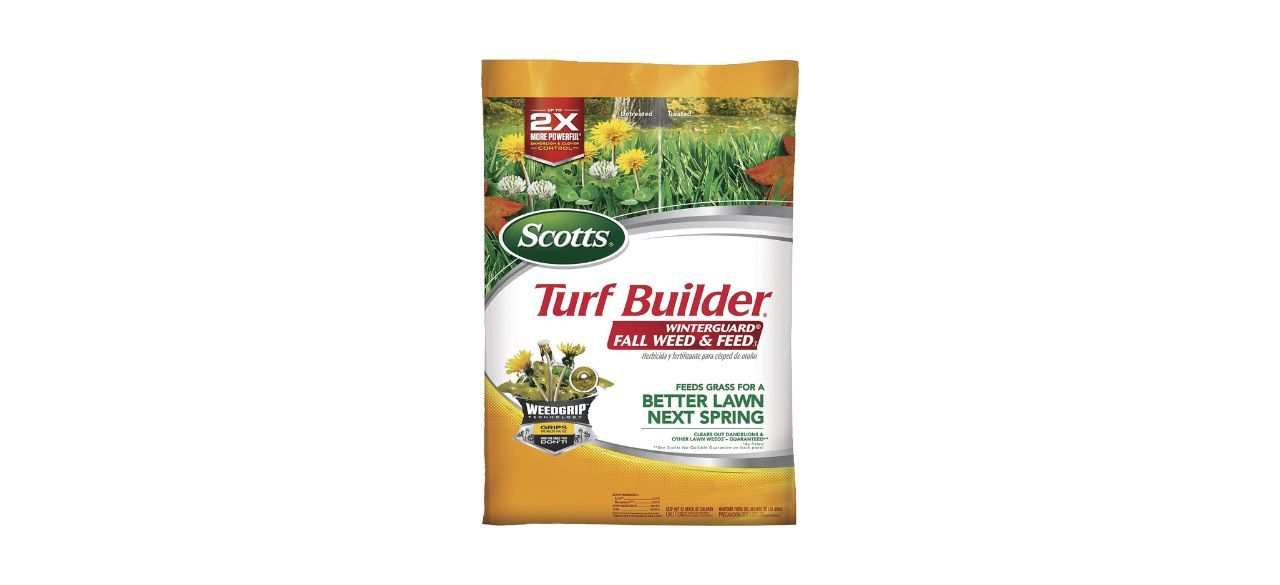 Scotts Turf Builder Winterguard Fall Weed and Feed
Our take: This fall fertilizer doubles as a weed killer. It's an affordable way to knock out two lawn winterizing chores at once.
What we like: It kills common weeds while supplying nutrients to the lawn that will strengthen it during the tough winter months.
What we dislike: It's not recommended for St. Augustine grass, which is popular in Florida and other gulf states.
Best splurge winter lawn fertilizer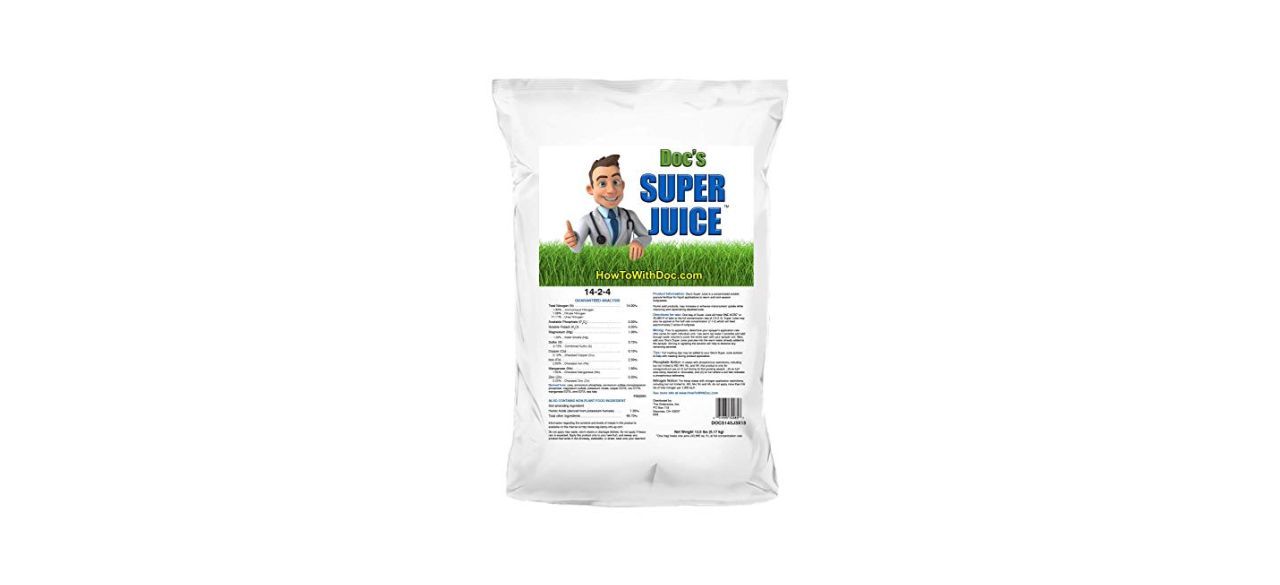 Super Juice All-in-One Soluble Supplement Lawn Fertilizer
Our take: This is a water-soluble lawn fertilizer for winter that you can spray directly on grass. Super Juice can be used as your primary fertilizer or to supplement a granular mixture.
What we like: Because it's sprayed on, the lawn absorbs nutrients quickly. There's also enough to cover an acre.
What we dislike: This product can't be shipped to South Dakota or California.
Aerate
Aeration breaks up the soil, allowing your lawn to breathe and better absorb water.
Best of the best lawn aerator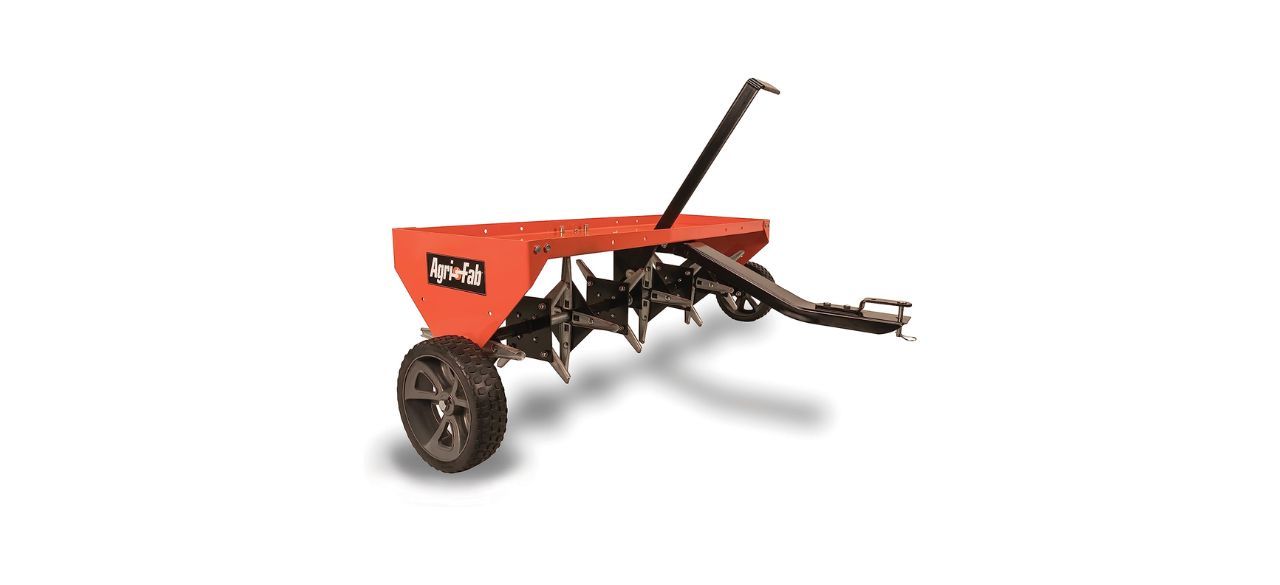 Agri-Fab 48-inch Tow Plug Aerator
Our take: A universal hitch allows you to attach this workhorse to any riding mower or lawn tractor to aerate tough soils, including clay.
What we like: It comes with a three-year warranty. This is a well-built lawn aerator that will last for years.
What we dislike: It's bulky to store and may be overkill for a modest-sized lawn.
Best bang for your buck aerator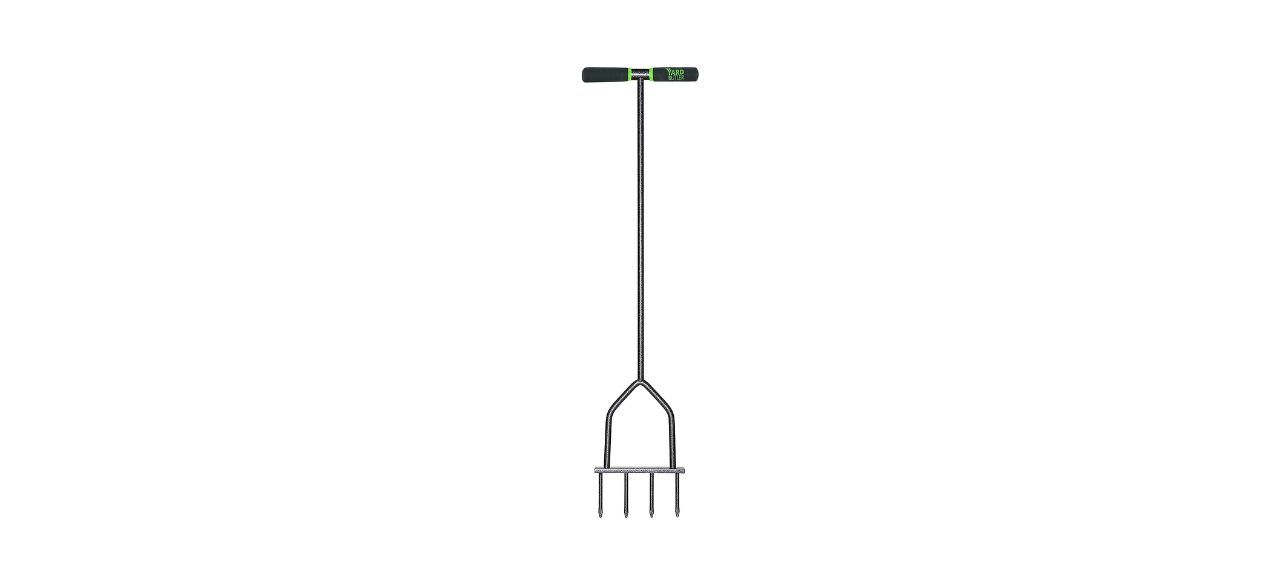 Yard Butler Multi Spike Lawn Aerator
Our take: This manual aerator requires more manpower, but its 3-inch spikes go deep into the ground, helping you loosen soil.
What we like: It allows you to access tight spaces you might not be able to get to with a larger aerator.
What we dislike: It requires more sweat equity and takes longer to aerate.
Best simple aerator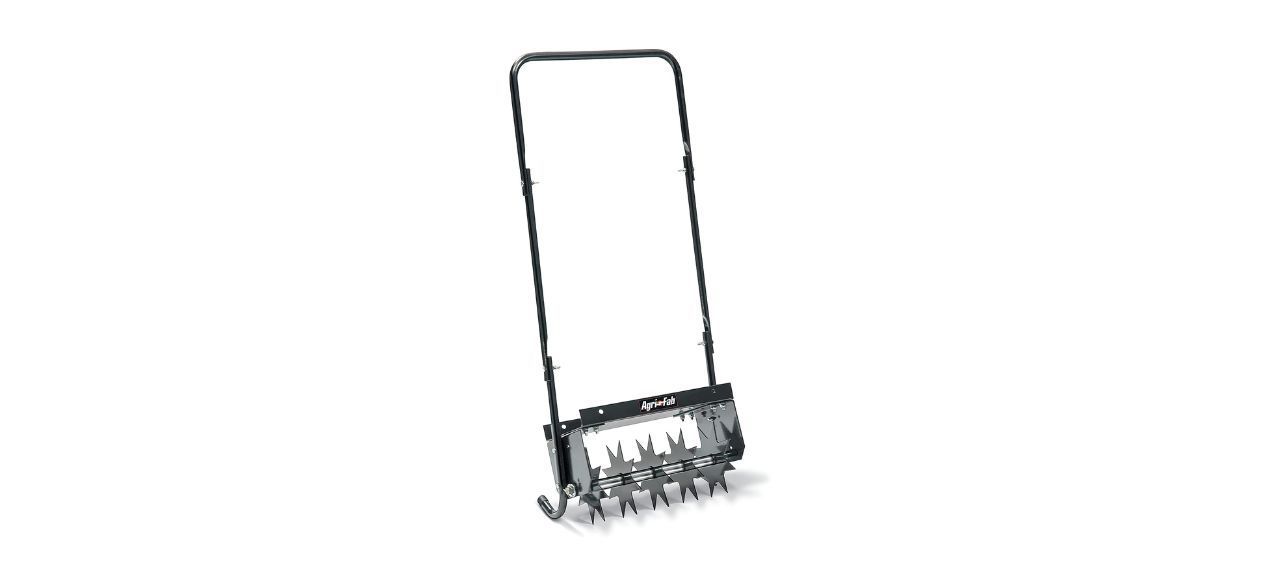 Our take: If you'd rather not muscle your way through your lawn, this rolling option allows you to manually aerate your lawn in less time
What we like: You can add a concrete block to drive spikes deeper into the lawn.
What we dislike: Some people might find this aerator difficult to maneuver.
Seed
Lawns take a beating during the summer. Heat, drought, and outdoor activities can leave lawns with missing patches of grass, known as "bald spots." The fall is a great time to seed lawns so that they can take root in the winter and produce a lush lawn in the spring.
Best of the best winter grass seed mix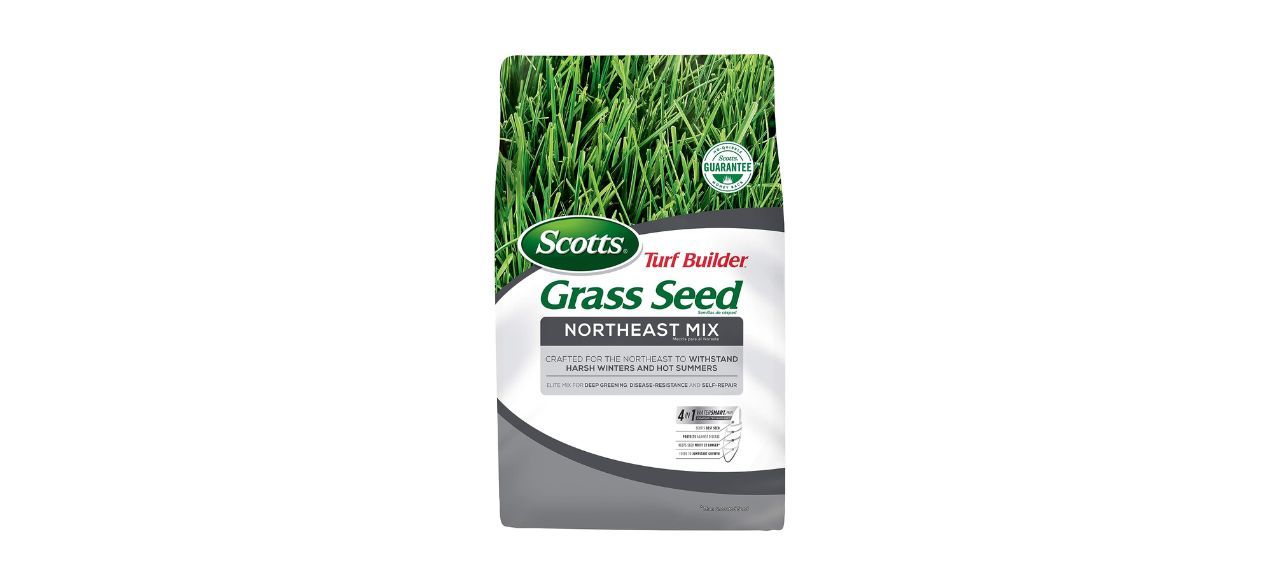 Scotts Turf Builder Grass Seed Northeast Mix
Our take: This is a disease-resistant grass mix developed to survive harsh winters in the Northeast. Scotts Turf Builder is also available in a Pacific Northwest Mix and Southern Gold Mix.
What we like: These winter grass seeds produce dense growth patterns that help squeeze out crabgrass and dandelions.
What we dislike: It may need more watering than other seed mixtures.
Best bang for your buck seed mix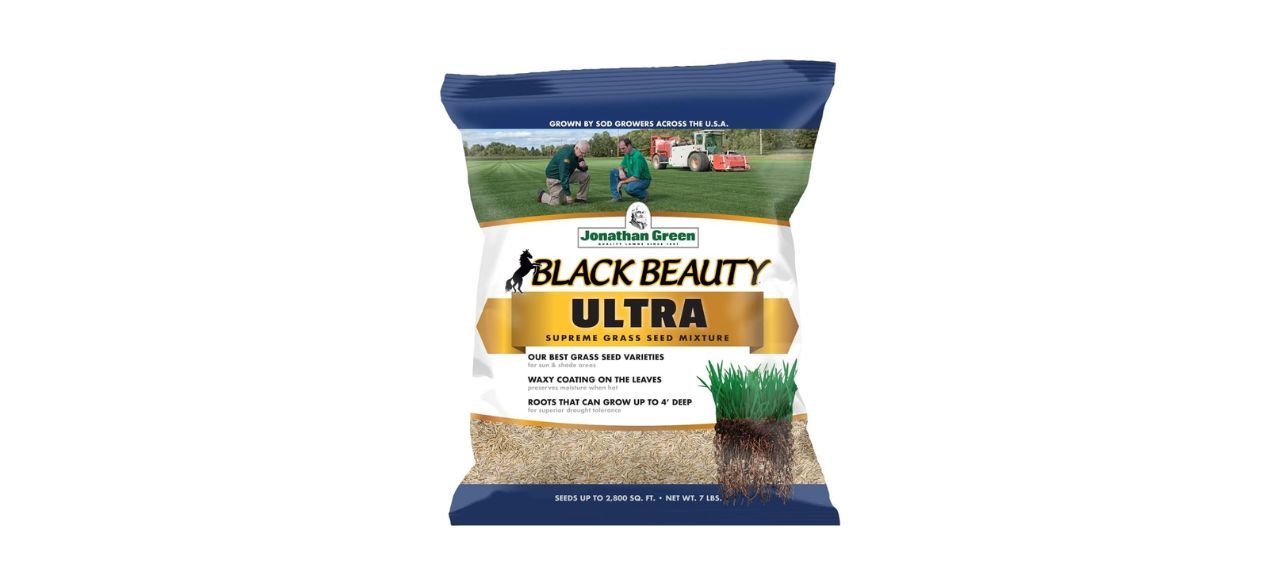 Jonathan Green Black Beauty Ultra Grass Seed Mix
Our take: This seed mixture contains a variety of grasses and produces a lush green lawn.
What we like: It grows well in clay and sandy soils.
What we dislike: It sometimes grows unevenly, due to some seeds failing to germinate fully.
Best quick fix seed mix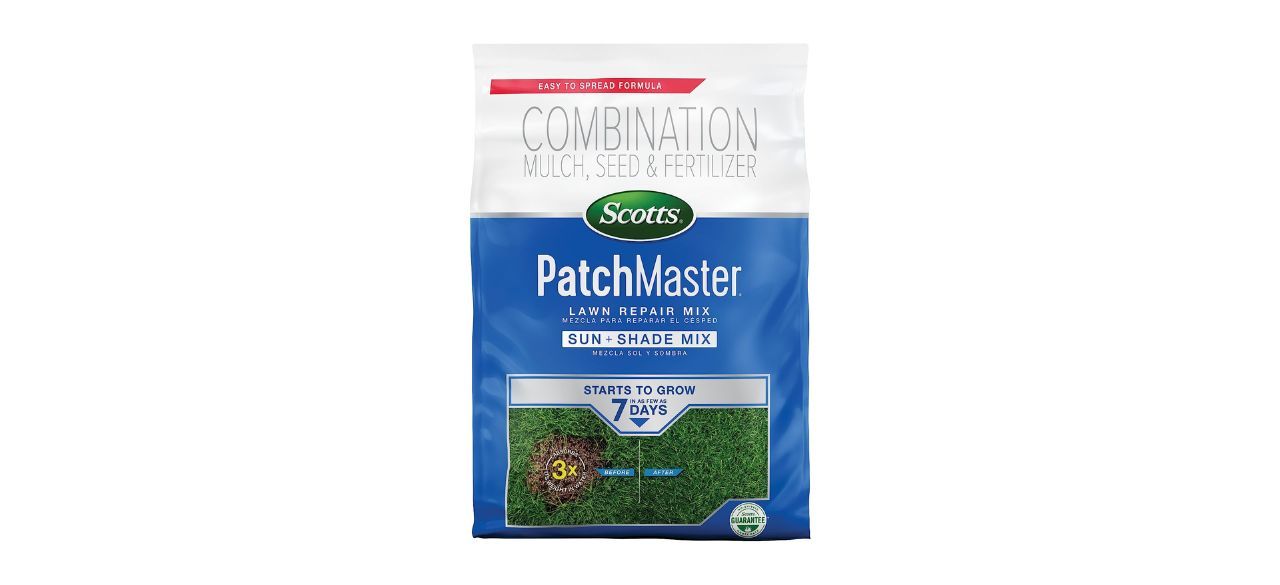 Scotts PatchMaster Lawn Repair Mix Sun and Shade Mix
Our take: This is a great quick-fix solution to patch up bald spots in your lawn.
What we like: Premixed with mulch, fertilizer, and seeds, this mixture is ideal for smaller lawns that don't experience a prolonged deep freeze.
What we dislike: This mixture is for patching only. It's not designed to be spread over the entire lawn.
Want to shop the best products at the best prices? Check out Daily Deals from BestReviews.
Sign up here to receive the BestReviews weekly newsletter for useful advice on new products and noteworthy deals.
Merlisa Corbett-Lawrence writes for BestReviews. BestReviews has helped millions of consumers simplify their purchasing decisions, saving them time and money.
Copyright 2023 BestReviews, a Nexstar company. All rights reserved.