BestReviews is reader-supported and may earn an affiliate commission. Details.
It's time we settle the cheese-on-pie debate
Little Pie Company recently announced a seasonal apple pie topped with a Kraft Single. The partnership comes just in time for the Fourth of July, aiming to combine "two of the most iconic American foods: the undeniably perfect melt of Kraft Singles with the sweet classic flavors of a traditional apple pie."
Still, for many, cheese on a pie is as polarizing a food combination as pineapple on pizza.
When did we start putting cheese on apple pie?
Many food historians agree the combination likely originated in England in the 17th century. It was common to use dairy-based toppings on fruit pies. Along the way, someone used sharp cheddar instead of custard and the cheesy apple pie was born. Critics of the combination often point to conflicting flavors or a general distaste for the idea as the reason they don't like it.
Why do people like cheese on pie?
Some love this sweet-and-savory mix of flavors. There's actually a scientific explanation for why it works. Contrary to popular belief, each taste bud on your tongue can sense all five flavors. There aren't specific taste buds for sweet or salty foods. Salty flavors are known to enhance other flavors, such as sweet ones. A Kraft Single has roughly 12% of your daily sodium recommendation, so it makes sense that this salty treat would enhance sweet flavors.
Those who switch between regular apple pie and apple pie with cheese may also experience "sensory-specific satiety." Studies indicate that you may experience a "decrease in the pleasantness of a specific food that has just been eaten to satiation, while other noneaten foods remain pleasant." For this reason, the "newness" of the flavor combination can make it more pleasant.
More on the little pie company's new pie
The new offering is a single-serve apple pie with a Kraft Single on top. It lasts up to three days in the fridge and a month in the freezer. The Little Pie Company has yet to specify when they'll stop offering the pie, but it's seasonal, so it won't be around forever. In a press release, Kelsey Rice, associate director for Kraft Singles at the Kraft Heinz Company, stated, "Melting cheese on top of apple pie is a tradition we see many of our fans enjoy, so we wanted to remind people that Kraft Singles multiplies the enjoyment of whatever food you are eating."
Pie accessories worth checking out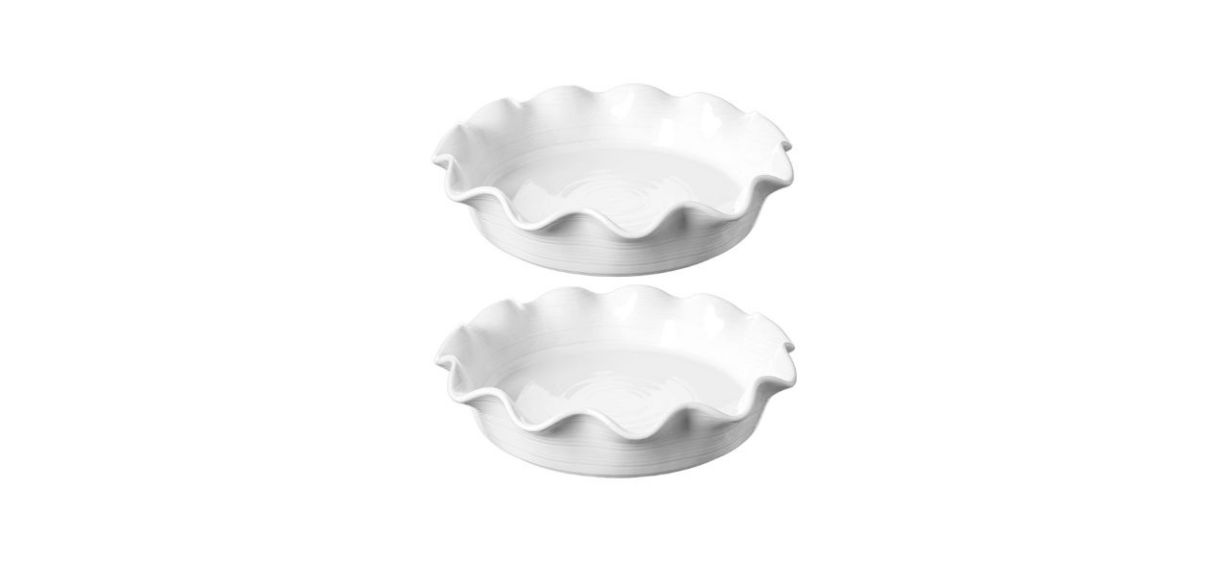 These reusable ceramic pans have a ruffled edge to give your pies an artisanal look. They're dishwasher-safe and make an excellent gift. You can buy them in red, white or blue.
Sold by Amazon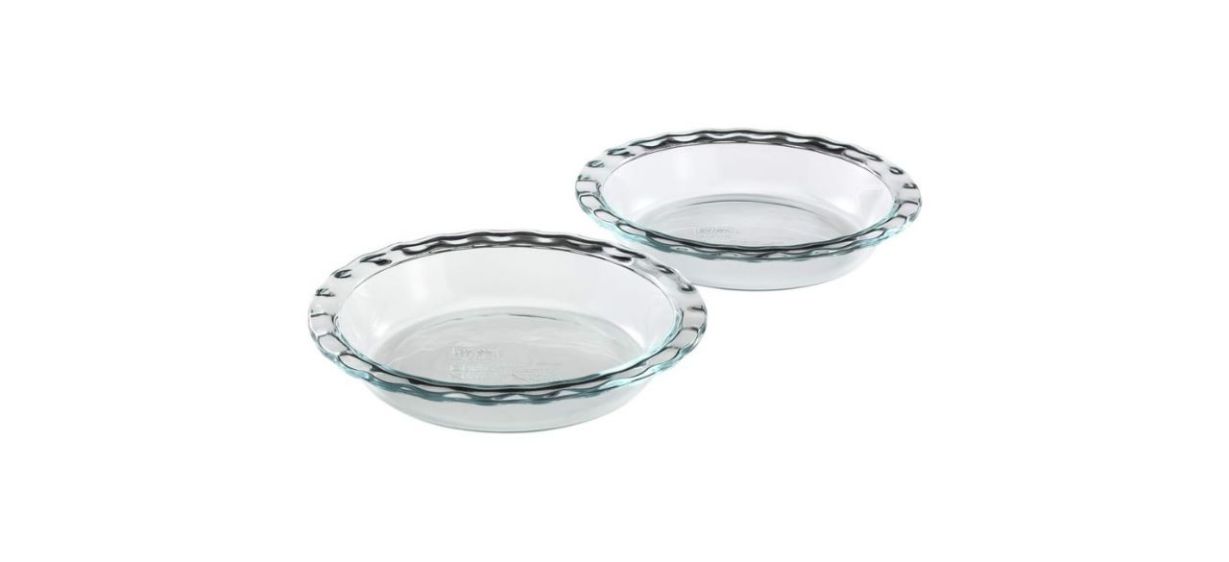 Pyrex Deep Two-Piece Glass Baking Dish Set
Pyrex is known for producing top-notch glassware, and this affordable baking dish set is no exception. They're available in various sizes and come with a two-year limited warranty.
Sold by Amazon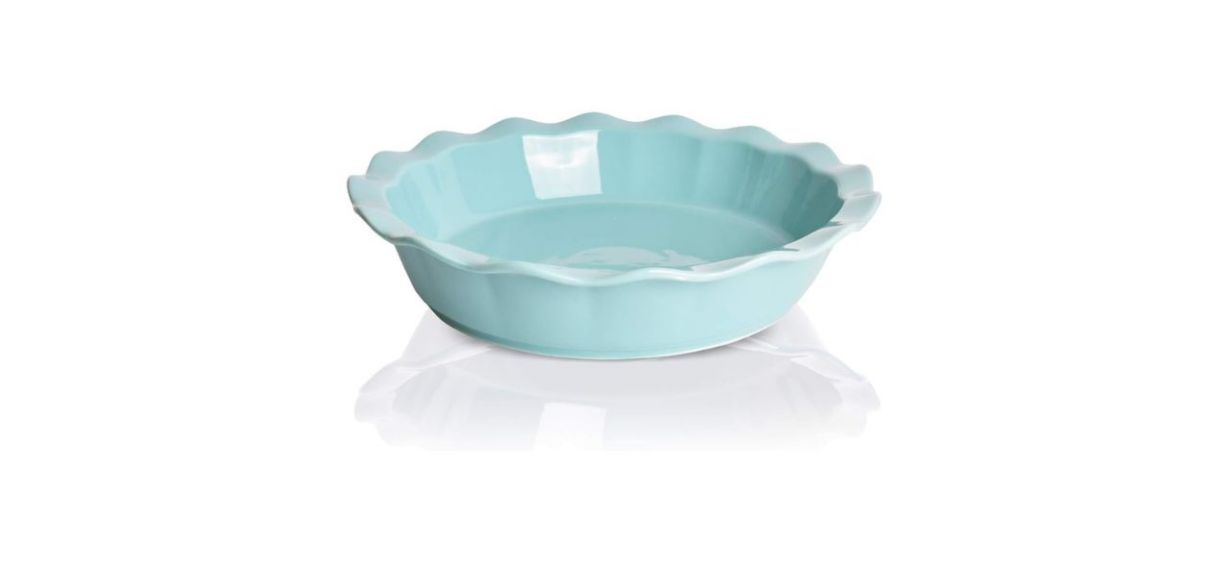 This features an elegant design and durable construction. Many reviewers said it's easy to clean and perfect for serving.
Sold by Amazon
Want to shop the best products at the best prices? Check out Daily Deals from BestReviews.
Sign up here to receive the BestReviews weekly newsletter for useful advice on new products and noteworthy deals.
Cody Stewart writes for BestReviews. BestReviews has helped millions of consumers simplify their purchasing decisions, saving them time and money.