When you lose your GPS in an unfamiliar area, suddenly every direction becomes a possibility. However, only one way is right for you. You won't get to where you are going if you don't find that path.
Likewise, when you first start playing golf, you can have that same feeling. There are so many options available that just choosing a single club can seem overwhelming, let alone picking an entire set. Consider the below options so you can determine the path you should take.
Shop this article: Strata Men's Ultimate 16-Piece Complete Set, Strata Women's Ultimate 16-Piece Complete Set and Wilson Women's Profile SGI Complete Golf Club Package Set
Schools of thought for choosing your first set of golf clubs
There are two schools of thought on choosing your first set of clubs. The approach that is best for you depends on your preference.
Get a smaller set
Becoming proficient in any endeavor is based on learning the fundamentals and gradually building to more and more advanced skills. In baseball, for instance, the youngest players start with tee ball to become acquainted with the mechanics of the swing before moving to more difficult versions of the game.
For golf, you can start with a smaller set of essential clubs so you are not overwhelmed. Learn the difference between the basic types of men's and women's golf clubs before moving into the nuances of whether you prefer odd or even irons. There will always be time to purchase more clubs in the future.
Get everything at once
The other option is to start with a more comprehensive beginner's set that has a wider selection of clubs. You will have everything on hand to compare as you are learning. While for some this would be overwhelming, others may find this a more natural process. Sometimes, it can be more cost effective to purchase a larger golf club set. Just realize that you may eventually outgrow these clubs and need to replace them with high-end models if you stick with the game.
Type of golf clubs
There are four primary types of golf clubs: woods, irons, wedges and putters. Hybrid golf clubs are also important to discuss because they serve a specific purpose.
Woods
Even though the heads of these clubs are no longer made of wood, they are still called woods. Woods for men and women have the largest head and the longest shaft, so golfers can swing them the fastest. A wood is reserved for the longest shots. Typically, woods are used when you are farther than 200 yards from the green.
Irons
Compared to woods, the heads on irons are very thin. Irons for men and women have an angled face that is etched with grooves that help give the ball spin. These clubs are typically used for shots on the fairway or sometimes the tee when the distance to the green is less than 200 yards. In general, long irons (2-, 3- and 4-irons) are the hardest for a beginner to use.
Wedges
Wedges very closely resemble irons. They have the same head. The important difference is the angle is much more severe to give the ball greater loft. The wedges are reserved for when you get close to the green. They are good for shorter shots (roughly 100 yards), pitches (50 yards or closer) and chips (just a few yards). Additionally, a wedge is what you need to get out of a sand bunker.
Putters
Putters are the club that you use once you make it to the green. There are more styles and designs of putters than there are for any other type of golf club. This is because the best putter is the one that feels right for you. In other words, there is no ideal putter; each golfer learns — usually through trial and error — which one is best for them. For many, the putter is the club that makes the difference between being over or under par.
Hybrids
Hybrids are a cross between woods and irons. Hybrid golf clubs for men and women have a thicker and wider head than an iron club, which makes it easier to hit the ball. Typically, a hybrid club is used in place of a long iron — when a golfer has to hit between roughly 160 and 200 yards. Since they can help a golfer get out of trouble, they are also called rescue clubs.
What are the basic golfing clubs?
If you want to be equipped to play a round of golf, you need enough variety of clubs to cover the different yardages you may face. At the very least, your beginner's set should have a wood, a hybrid, a couple of irons (a 5- or 7-iron and a 9-iron), a sand wedge and a putter.
Best golf sets for a beginner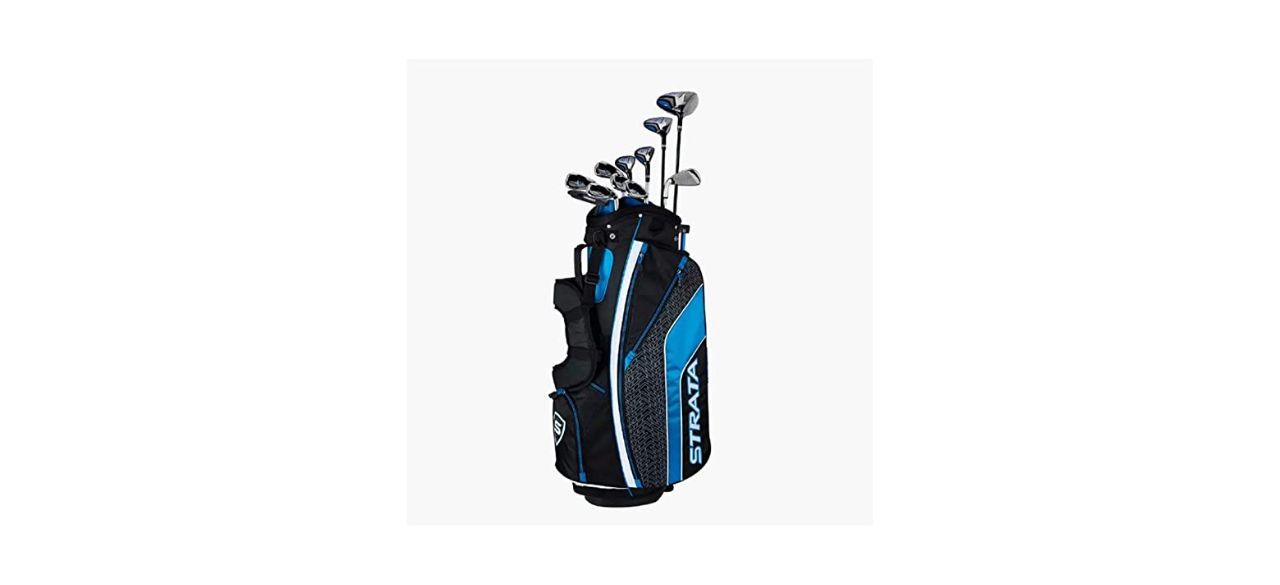 Strata Men's Ultimate 16-Piece Complete Set
If you like to have everything, this is the set to get. It is affordable and has a club for every situation you face when moving from the tee to the hole.
Sold by Amazon and Dick's Sporting Goods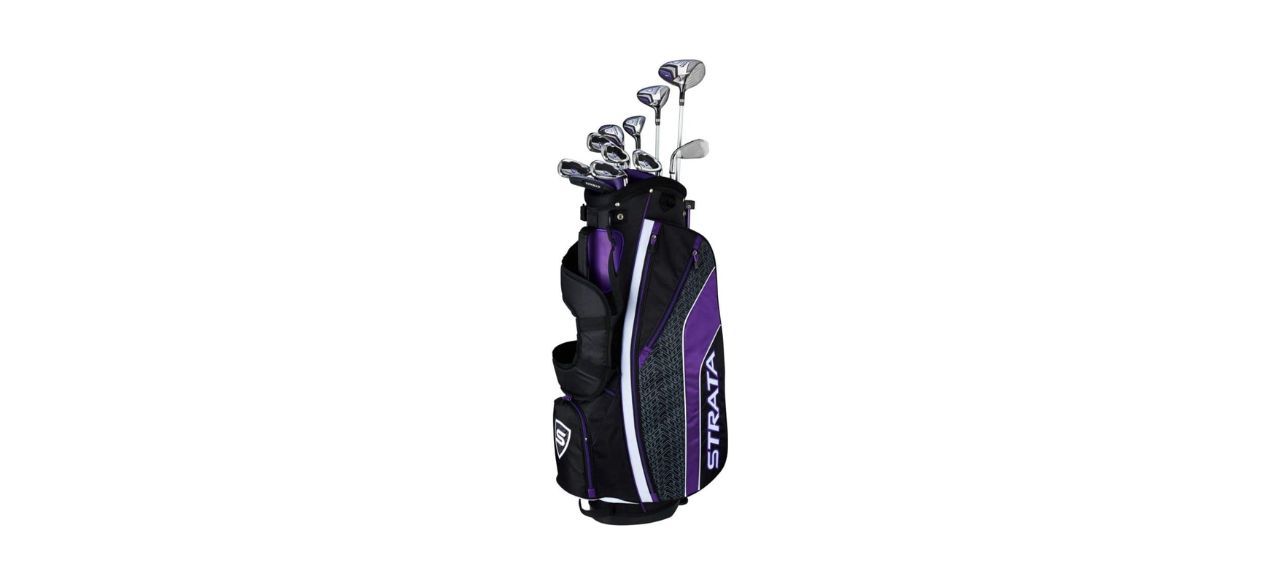 Strata Women's Ultimate 16-Piece Complete Set
This complete set for women has 11 clubs, four headcovers and a lightweight stand bag. The clubs include a driver, a 3-wood, a 4-hybrid, a 5-hybrid, a 6-iron, a 7-iron, an 8-iron, a 9-iron, a pitching wedge, a sand wedge and a blade putter.
Sold by Amazon and Dick's Sporting Goods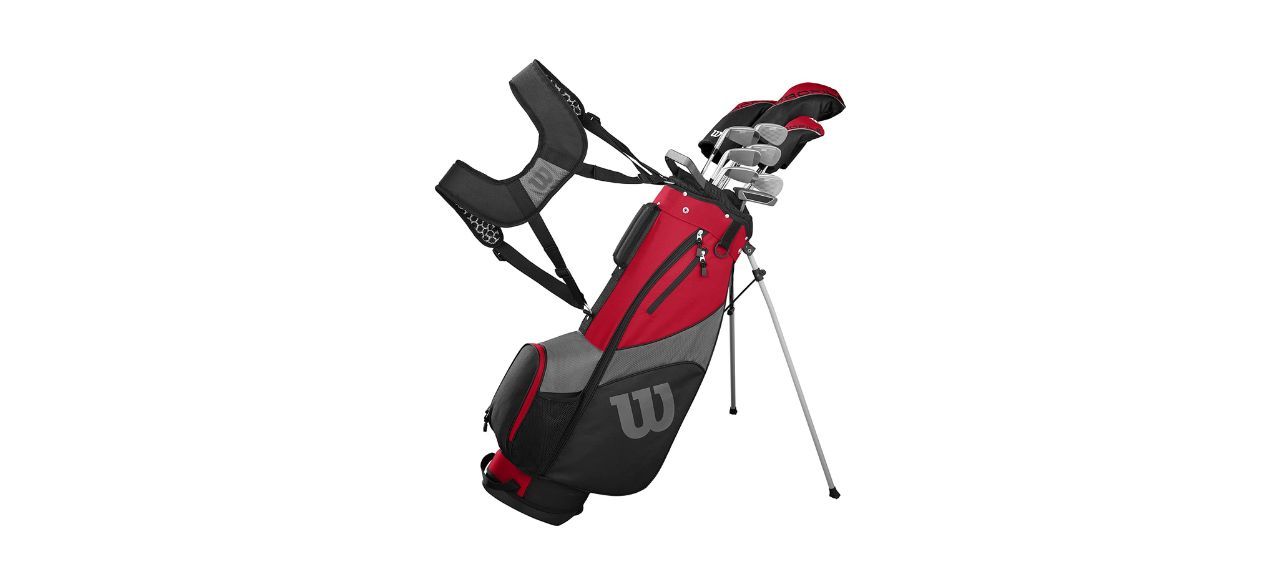 Wilson Men's Profile SGI Complete Golf Club Package Set
There are 10 clubs in this set from one of the most recognized sports equipment brands in the U.S. It gives the beginner everything they need to play a full round without fear they'll be caught in a situation without the appropriate club.
Sold by Amazon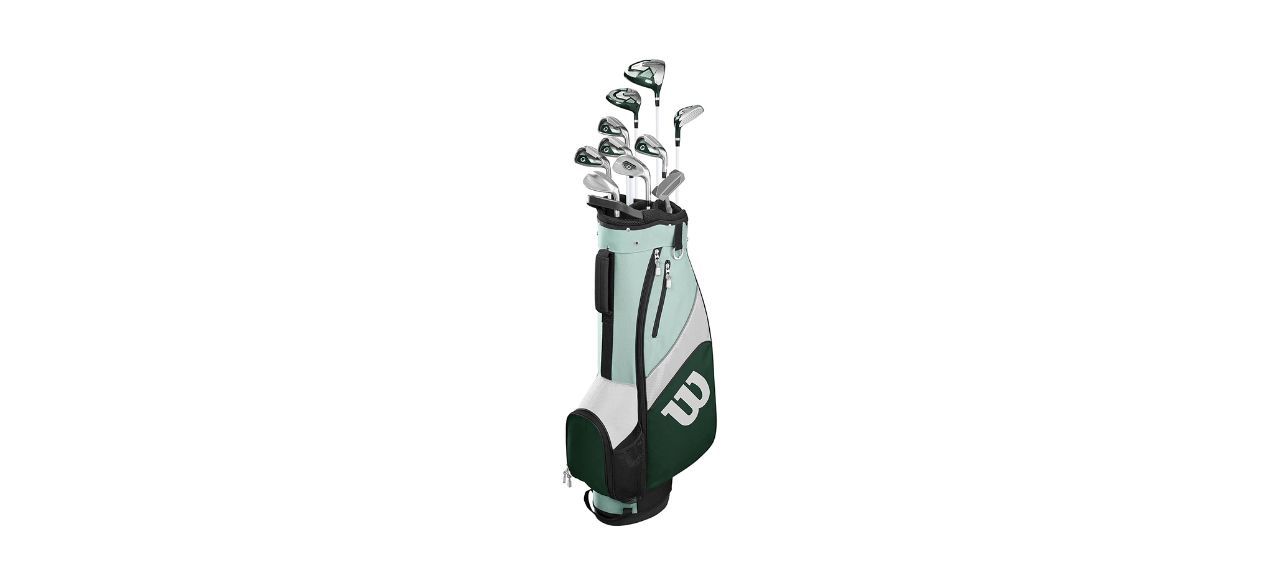 Wilson Women's Profile SGI Complete Golf Club Package Set
This beautiful set is manufactured with lightweight graphite shafts (except the putter) and comfortable all-weather grips. It is affordably priced and features every club you'll need for your first season of play.
Sold by Amazon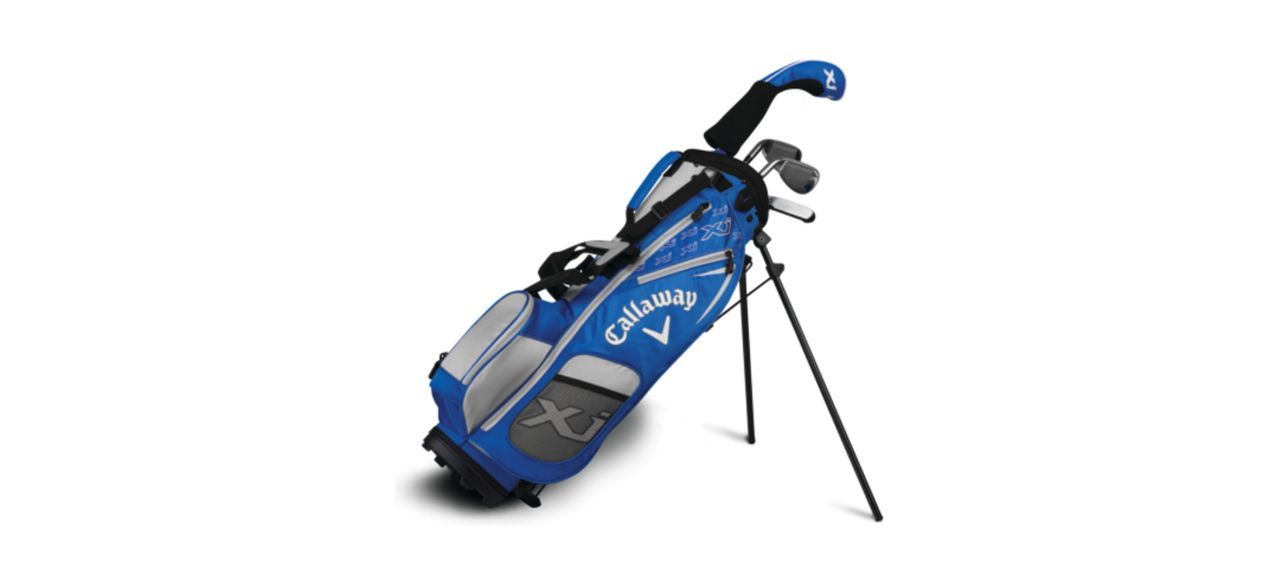 Callaway XJ Junior Six-Piece Golf Set
This is a quality set for the player who wants to start with just the essentials. You get one of each club: a wood, an iron, a wedge and a putter. The purchase also includes one head cover and a stand bag.
Sold by Dick's Sporting Goods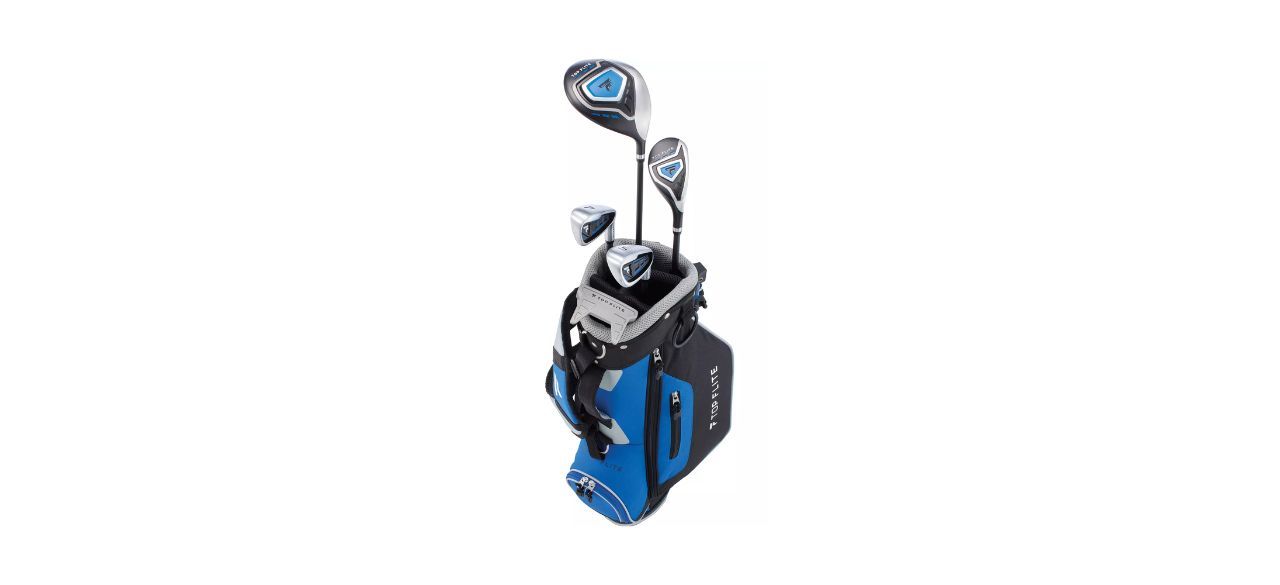 Top Flite 2022 Kids' Eight-Piece Complete Set
If budget is your primary concern, this is a good kit to consider. It can get your kid started with the most important clubs so they can enjoy the game too.
Sold by Dick's Sporting Goods
Want to shop the best products at the best prices? Check out Daily Deals from BestReviews.
Sign up here to receive the BestReviews weekly newsletter for useful advice on new products and noteworthy deals.
Allen Foster writes for BestReviews. BestReviews has helped millions of consumers simplify their purchasing decisions, saving them time and money.
Copyright 2023 BestReviews, a Nexstar company. All rights reserved.