Boxing fans anticipating the clash between a pair of undisputed champions in Canelo Álvarez and Jermell Charlo should know that a familiar and distinct voice will be returning. Big fight. Las Vegas. Jim Lampley. It's almost like he never left.
But Lampley, the longtime HBO announcer and International Boxing Hall of Famer, has not called a fight since the network got out of the boxing business five years ago. Until this week, at least, when Lampley took that voice and his depth of knowledge into his new gig at PPV.com. Lampley will provide reports and commentary during fight week for the organization's website and social media accounts. He'll also host a "live viewer chat" from T-Mobile Arena on Saturday night.
Sports Illustrated caught up with Lampley on life outside of boxing, his impressions of the sport today and his post-HBO gig as an adjunct professor at North Carolina. He's no longer focused on the sweetest of sciences but on his course, titled, "The Evolution of Story Telling in American Electronic News Media."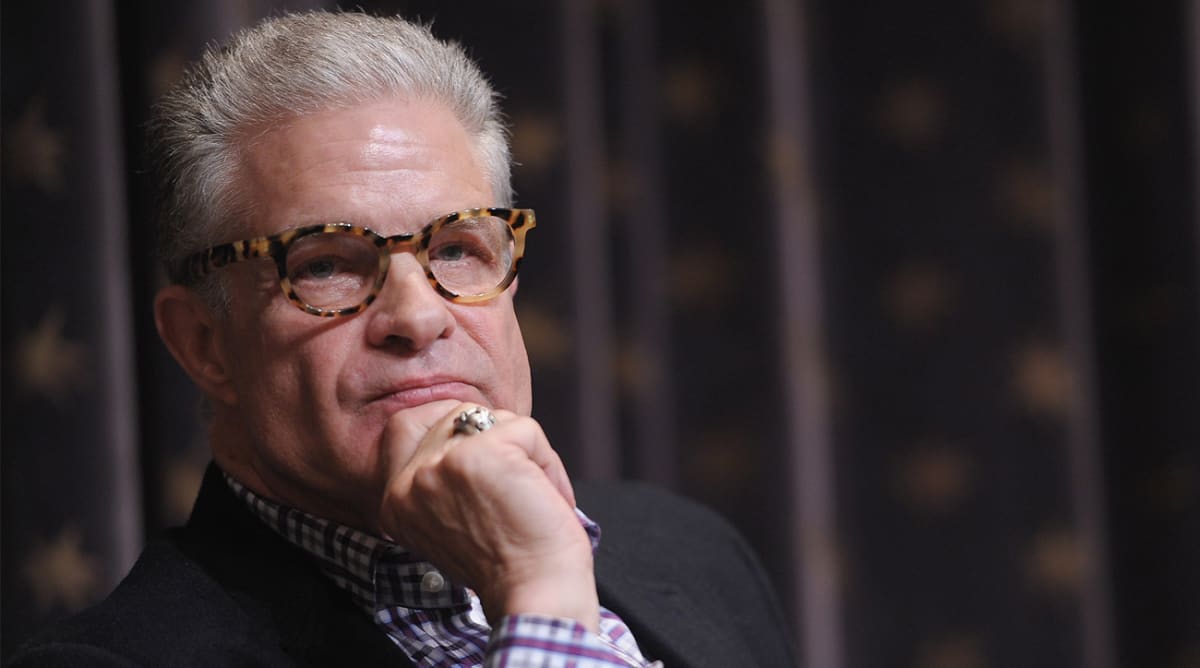 Sports Illustrated: Thanks for doing this.
Jim Lampley: It's part of walking back into the world of ringside culture. And I have fun talking about the experience of coming back to visit my fraternity.
SI: Good place to start. What was it like being away?
JL: I was busy. I came [to UNC] in December 2019, prepared to begin teaching a course that I devised for high-level undergraduates and graduate students. Everybody expects that I would be teaching something relative to sports. But this isn't that. I did have some background in my career as a news reporter, and a couple of years anchoring the 5 and 11 o'clock news in Los Angeles. I felt well equipped by experience and by academic studies, to talk about what has happened to information delivery.
SI: Quite the pivot. What's the course like?
JL: [It's been] decades since the first Morse code signals were translated into broadcast reporting in the late teens and early '20s. Onward to the wildly polyglot environment in which these messages are traded today. And how the nature of the content is influenced by technology, by management, circumstances and structures, by personnel, by unusual news events. It's an effort to try and get students to understand who people like Edward R. Murrow and Walter Cronkite were, and what kinds of relationships they had to the information they were delivering. And it all gets very complex, particularly once you get to the world of polyglot electronics and social media and things of that nature.
SI: What surprised you about teaching?
JL: I probably underestimated that complexity at the beginning, the uphill fight in which I would be involved. But I wound up teaching the course for five semesters. There was a moment, somewhere in those five semesters, when the chairperson of the communications department walked up behind me in the hallway of our building on campus and put her hand on my shoulder and said, How does it feel to be a rookie teacher teaching probably the most important course on campus? I hadn't thought of it that way. But thank you for intimidating me!
And this past semester, the fall semester, I stepped back from teaching, to begin trying to create a new course, another course to teach. And that course will be about sports. It's going to be the marriage of sports and television. And that was my original master's degree thesis subject, way back in the early '70s, before I was plucked off of this campus to go to work on the sidelines in college football by ABC Sports. I'm currently in the nightmarishly, overwhelmed process, gathering information for that, and putting it together.
SI: While all that is going on, what was your relationship to boxing?
JL: I watched the most important fights. Obviously, there's a difference between just watching and studying the culture and keeping up with the minutiae of the culture, the way I did when I was covering fights for HBO. So part of what I'm doing now is getting ready to go do this ringside again, all the belts and titles and undisputed titles. Most of which I have to assume still eludes the general public, the way that it eluded the general public when I was calling these.
SI: Glad you mentioned that. Personally, I'm sick of all this undisputed stuff. What do you make of how boxing is selling those titles in comparison to other eras?
JL: There's all that identity minutiae. This one has this title, this one has that title, this governing body mandates a defense by X date, the defense has to be against such and such a challenger. And, very justifiably, that washes right past even the most devoted members of the boxing public. So the most meaningful question becomes: Can you develop an identity as a fighter that transcends all of that? And establishes what your importance really is?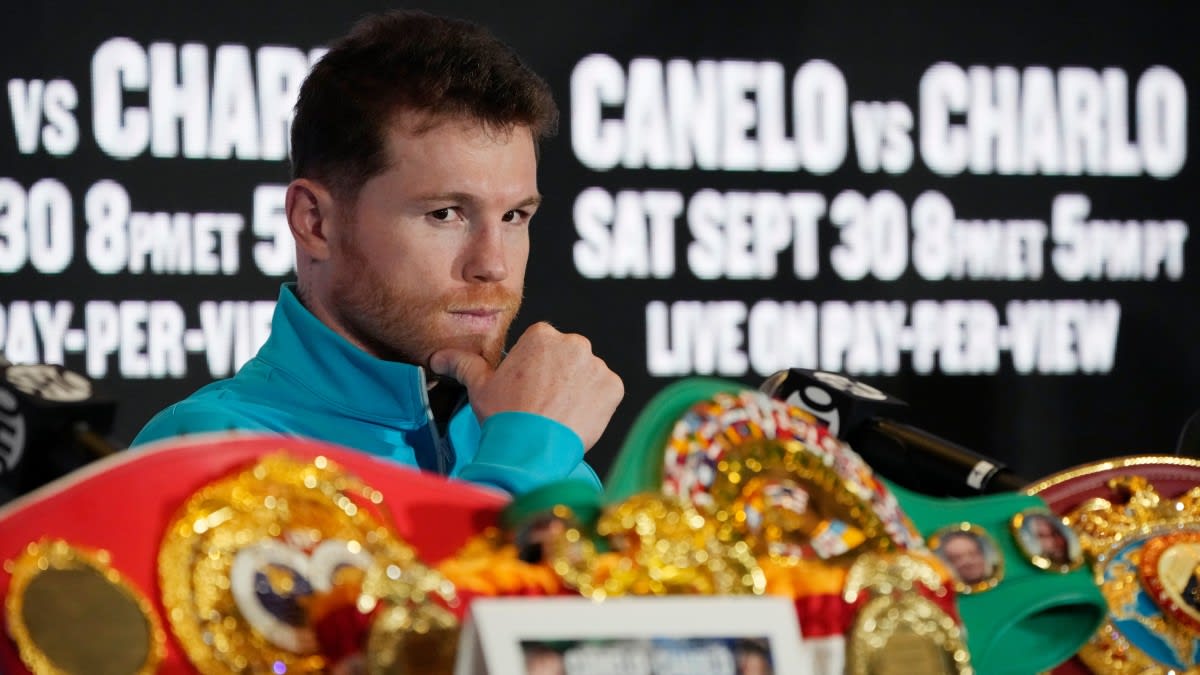 SI: Like Canelo.
JL: Canelo Álvarez has an impregnable identity. Even in the wake of his loss to [Dmitry] Bivol, he's still the No. 1 Mexican fighter, ever. One thing I've said for decades now is, if you are the No. 1 Mexican fighter, then, under most circumstances, and in most moments in time, you're the No. 1 economic attraction in the sport. Because of the size, passion and devotion of the Mexican audience. So Canelo Álvarez is the Julio César Chávez of his generation, and he's been in that position for an unusually long time. He's been durable. He's been consistent. And he's made smart choices. Why is he fighting these kinds of people? He doesn't have all that much to gain from it, in terms of his public recognition factor. Or his aura.
SI: What do you make of Charlo? I'm especially interested in this moment in time in his career, what's possible, what he can gain.
JL: Jermell Charlo is looking for a rapid route to the level on which Canelo has been for a long time. So he has chosen the most logical path for getting to that level, which is, beat him. And he's fighting the one opponent who can most enhance his identity, if he can beat him.
SI: When I look at Jermell, I see a fighter who views himself differently than most fans, in either boxing or just sports. Fair?
JL: Well, he's got a big identity challenge to begin with. (Jermell's twin, Jermall, is also an accomplished, champion boxer.) The general public is late to come to all sorts of understandings on boxing. He's in a constant struggle to try to be the Charlo who comes off the page. Now, he gets a chance to bolt past his brother. Why? Because he's fighting Canelo Álvarez. So this is an opportunity to win, for the moment, the internal family battle for public identity. If he beats Canelo Álvarez, he has beaten the most significant market attraction in boxing.
SI: Say Canelo wins. Many will proclaim him the sport's top pound-for-pound champion once more. Many of those same people just said the same about Terence Crawford, who hasn't lost or fought since. What do you make of that landscape?
JL: Well, Terence Crawford is great. Physically, he's a terrific fighter. He's ambidextrous. He has power and craft. He's very confident. But what really sets him apart is his competitive mean streak. You know, Ray Leonard had one. So did Sugar Ray Robinson. He'd have a lot of advantages [over Álvarez, if they fought in the future]. On the other hand, Canelo, because of his long career, and because of the number of times he's appeared at 168, or even 175, can see himself as the larger man, if he can force the fight to take place at a weight he likes better. Like 168. So the [weight class] equation by which the fight is negotiated is extremely important. And that's part of what's on the table for Canelo going into this fight again. What's left for Canelo in boxing? Get back to pound-for-pound No. 1.